<a href="http://www.bloglovin.com/blog/14294787/?claim=5c5bnmraugh">Follow my blog with Bloglovin</a>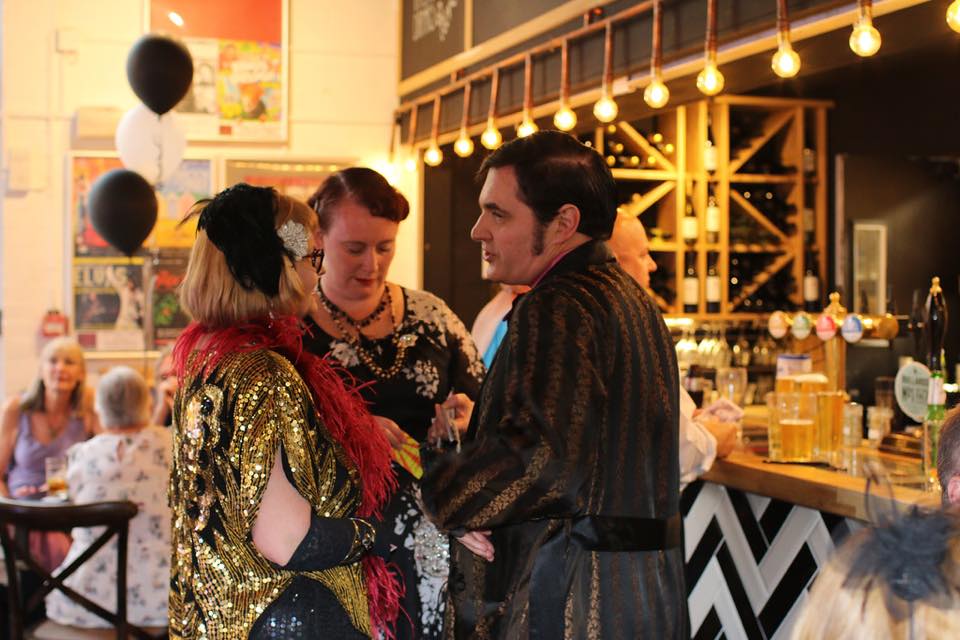 My own vintage style has always been the 1950s, with it's roots in my lifelong love for 1950s music and popular culture. Over the years my interests & passions have gradually extended to cover music, movies, culture and fashion from many different periods of time but this has never really changed my own '50s look, basically because I like it & I think it suits me and well, just because!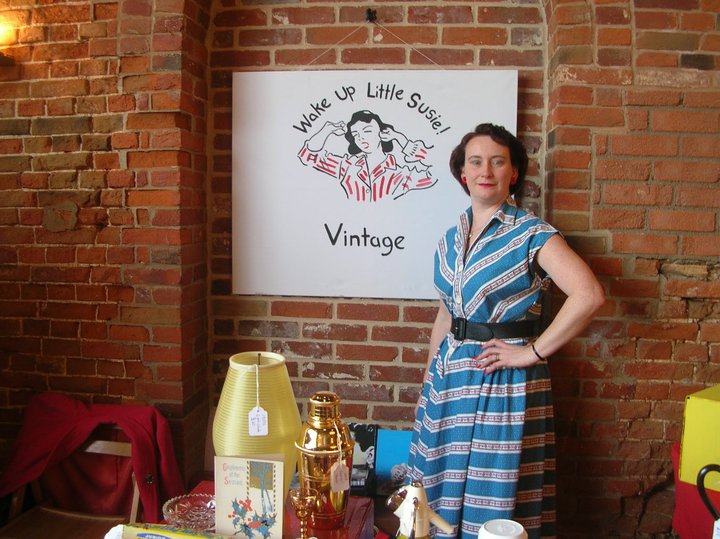 However, I am starting to increasingly enjoy having an occasion that requires stepping out of my comfort zone fashion wise….so, last weekend when hubby Simon suggested going to a 1920s themed social evening at the Maddermarket Theatre in Norwich where dressing up Great Gatsby style was being positively encouraged, I was actually quite excited about it. The theatre do hire out costumes, or I could have gone to a fancy dress shop or I could have done what I intended to do, a bit of research into party outfits of the 1920s and then trawl the charity shops looking for pieces to make up my look. However, instead (as usual) I left it to the last minute which then presented itself with the interesting challenge of having to make up an entire outfit from things I already had in my wardrobe!
I knew I had some pieces of jewellery that could pass for 'Art Deco' in a watch bought from M & S with a gift voucher presented to me when leaving a much loved job, a lovely bracelet from a dear friend who is no longer with us & a fan brooch bought on my birthday visit to Sandringham last year! I do like to collect and wear clothing & accessories with meaning. I didn't have any long strings of pearls but layered up a couple of necklaces & it did the trick! I also had a deco style diamante hair-clip lurking at the bottom of my jewellery box which had been gathering dust because, as explained in a previous blog, I don't usually wear stuff in my hair. I should have got a photo to mark the occasion because you'll be pleased to know it stayed in place all night!
So, what was the corner stone of my outfit?!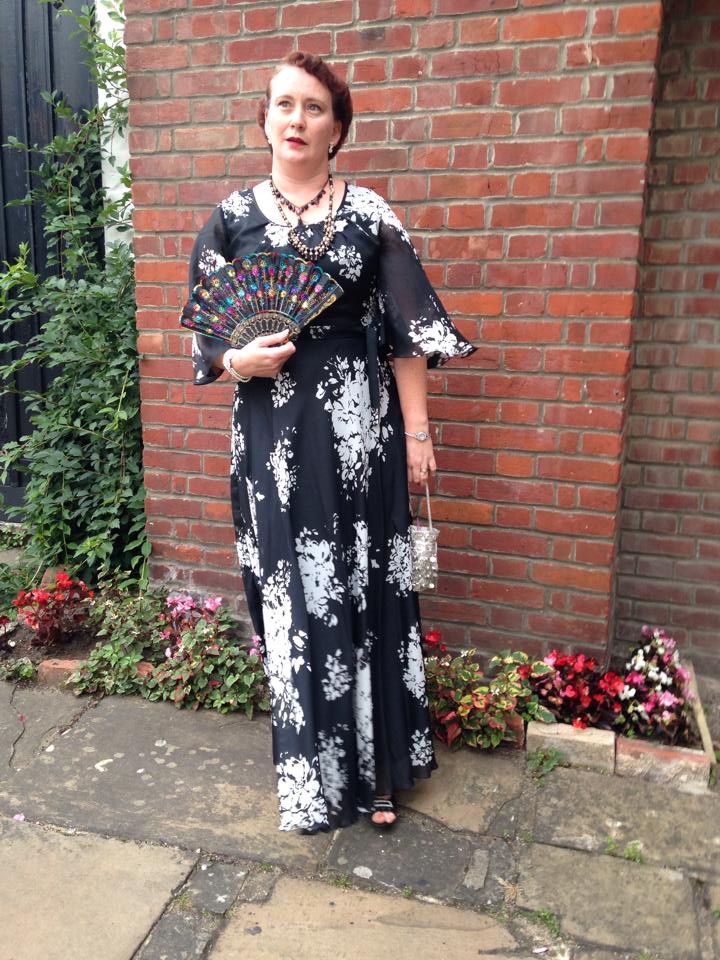 1970s maxi dress to the rescue!
I bought this at the Peachy Keen vintage fair in Ipswich that I took part in earlier in the year specifically for an event later on this year, and thought it was my best option and I have to say I was happy with the result! With the addition of a fan that was a recent holiday gift from my parents (everything has meaning…) I felt more than confident to hit the Great Gatsby Social!
We mainly went because Simon has done some acting & artwork recently for the theatre and wanted to support the event & catch up with some thespian buddies and through this, and also their monthly vintage sales, I've grown rather attached to the place myself & have been building my own connections particularly in my visit to the costume department a few weeks ago (I still can't get over ALL those clothes!!)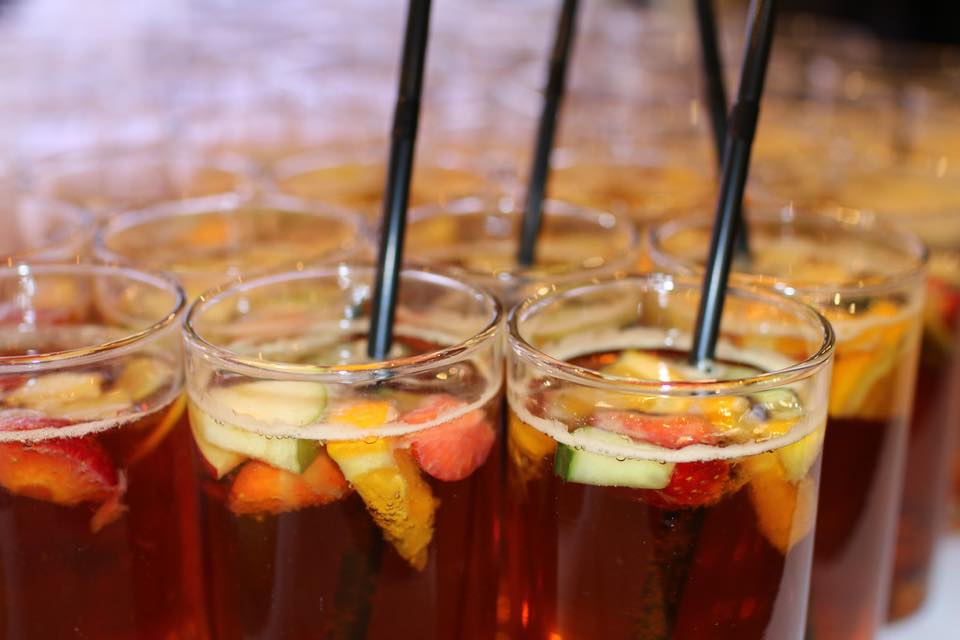 Photo by Mark Benfield
I have to say it was one of the best nights out I've had for ages, organised by the lovely Laura Landamore, we were greeted with Pimms, treated to a fab barbeque, serenaded with atmospheric jazz piano from Reuben Ard and entertained by local band and showmen The He Hews. There were also free tango lessons that we didn't participate in (still find it hard to move out of our comfort zone when it comes to dancing!) but those who did thought it was fantastic & there was also a Great Gatsby type photo booth where you could get a snap of yourselves in your finery & set it to any background. We settled for a snapshot taken outside by our buddy Alex who was enjoying himself behind the bar….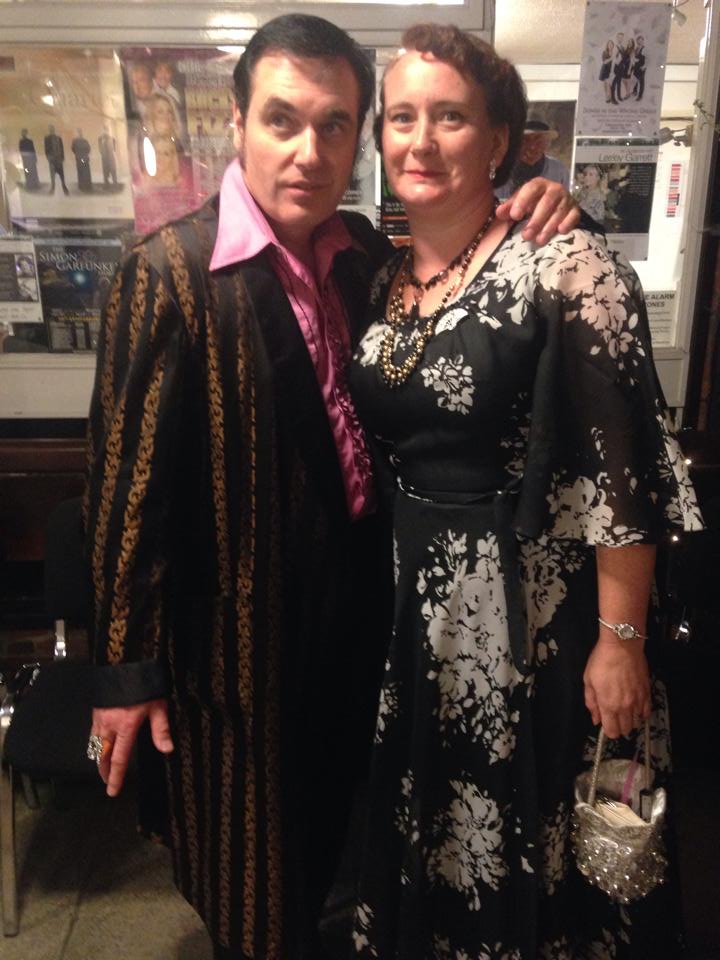 Simon, true to himself, settled for a 1970s does 1920s look which was more Redford than Di Caprio, and topped it off Noel Coward style with a vintage housecoat/smoking jacket that he pinched from my stock for the night!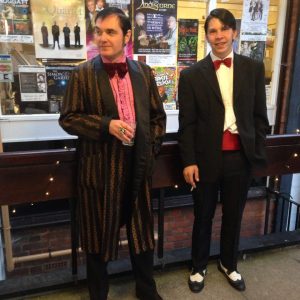 Simon & Alex who had most definitely 'made the effort' 
By far the best thing about the night though was how absolutely everyone had embraced the idea of dressing up – the room was full of feathers, sequins, beads & sparkly bits not to mention suits, hats, bow ties & blazers and it really did add to the atmosphere of fun & decadence! People had gone for the 1920s look on all sorts of levels in their own ways and everyone had clearly enjoyed the idea of 'dressing up' which is very good for the soul.
The following photos by Mark Benfield…(& from the He Hews)
I don't know how there came to be so many 1920s style dresses all in Norwich in one night, but there really were some beautiful items of clothing, and I personally couldn't resist snapping the back of Laura's frock…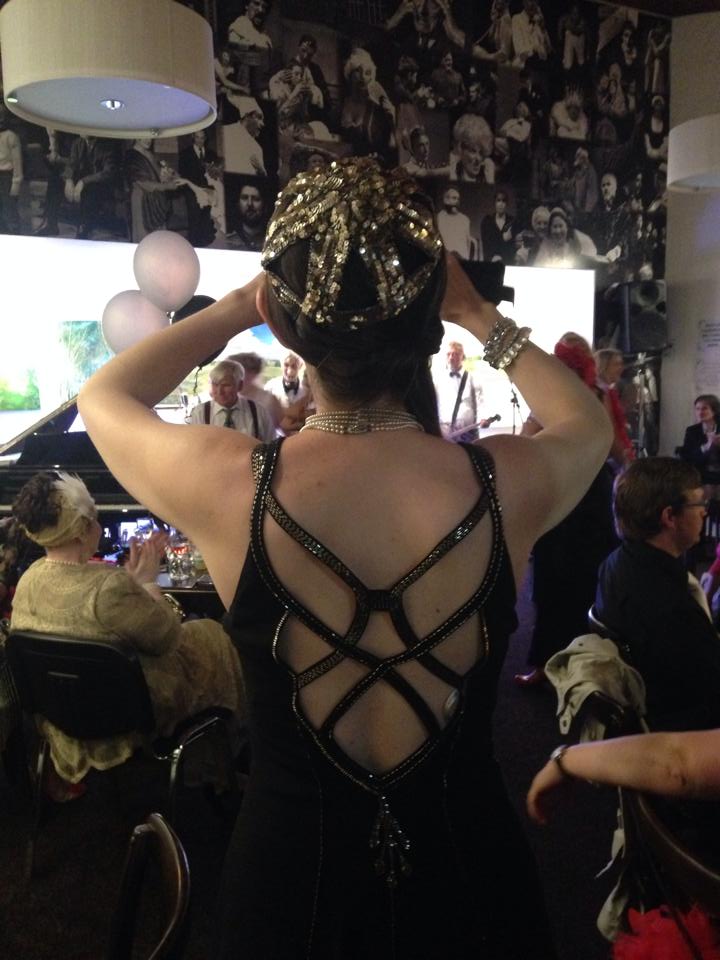 Here's a personal fave from Mark Benfield of us meeting Genista from Art Deco Traveller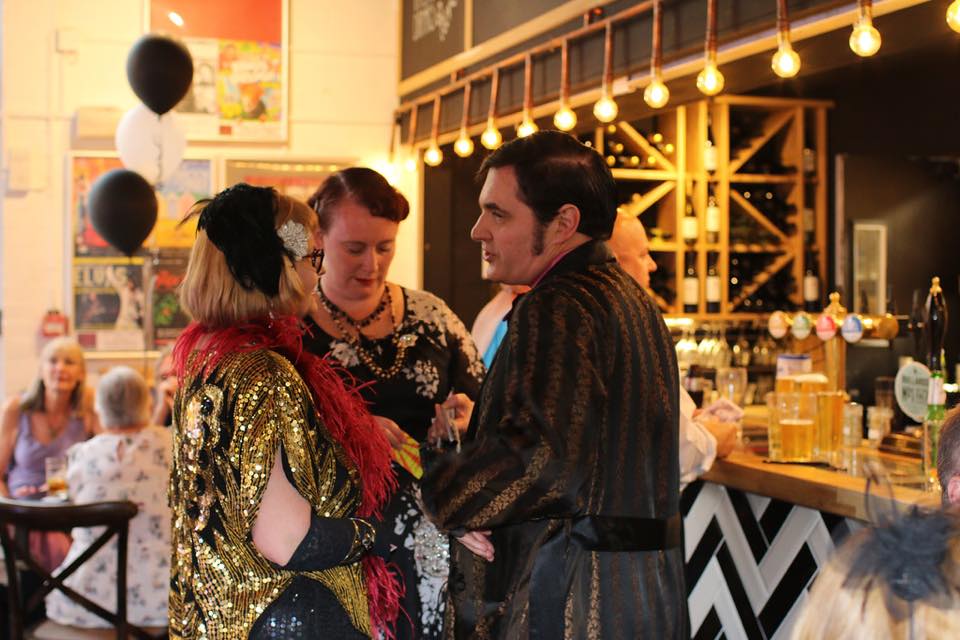 Genista thought I was pulling off a very good 1930s look with my '70s dress, OK maybe not '20s but I was happy with that! I think Myrna Loy was mentioned by my film buff husband somewhere along the line and as these classic images show, there really was a resurgence of '30s & '40s styles in the 1970s: the floaty cape-like sleeves & soft, romantic folds in the long skirt of my dress is echoed in these from the 1930s.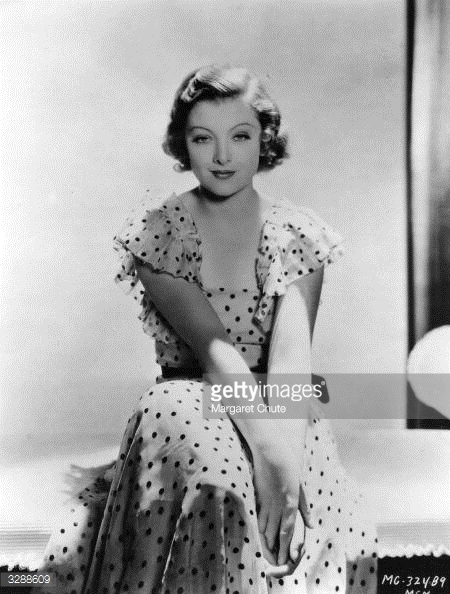 Not forgetting of course the fan!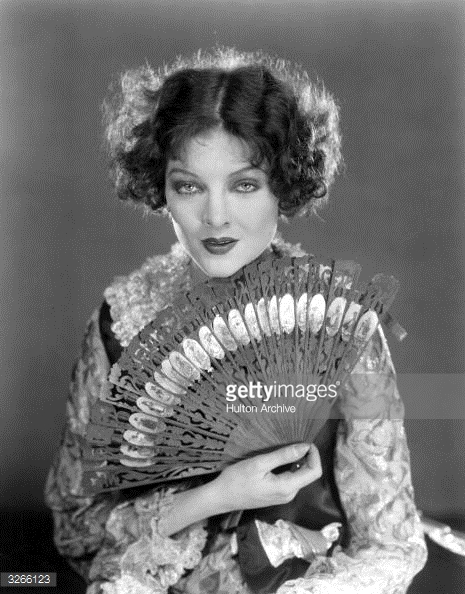 In conclusion, it's fun to dress up & even more fun to create a look from things already lurking in your wardrobe (my next event is a 1970s car show, watch this space…) and if you see something like this advertised at the Maddermarket again, get a ticket! you won't be disappointed like the night we partied like Gatsby…