As Norwich Fashion Week 2016 approaches, I'm finding it interesting to look back at the event in previous years, particularly my own involvement, to see how things have grown and changed. I recently covered the vintage events during 2011 & 2012, so here we are in 2013…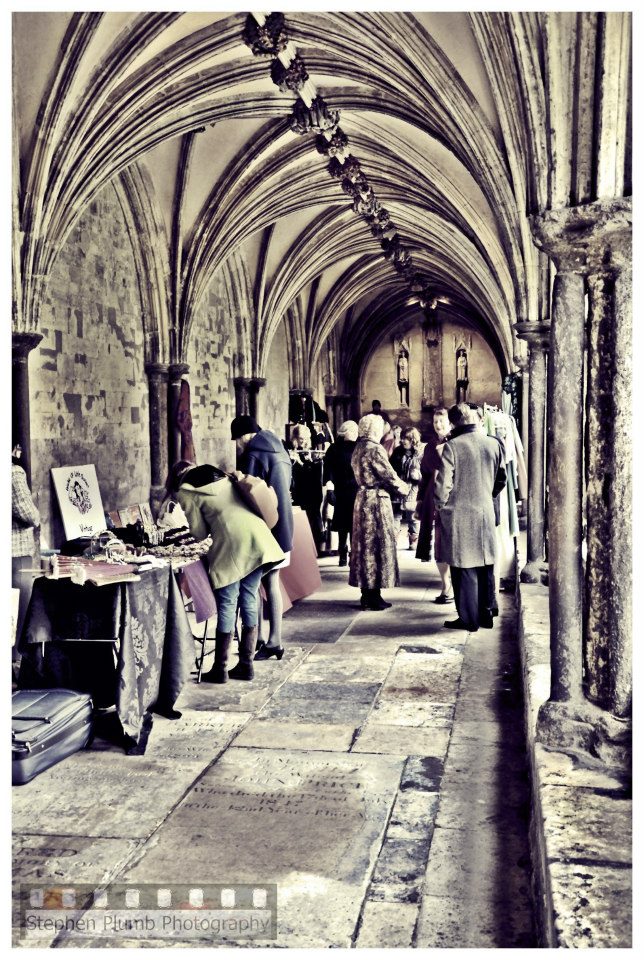 For this year, the vintage fair & fashion show of previous years transformed into 2 separate events, under the guiding hands of Fabulous Miss K, and our fair was in the stunning (albeit rather chilly!) setting of Norwich Cathedral Cloisters, as illustrated wonderfully in these images by Stephen Plumb Photography.
It was a very bitter day in March & those overcoats were definitely needed! (still, always nice to have a reason to get your best coat out)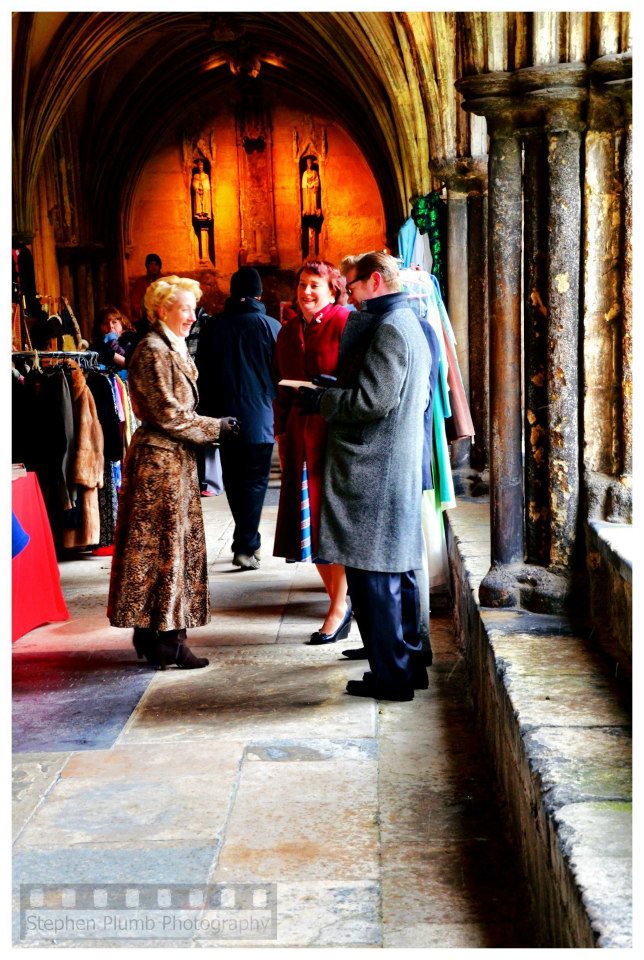 Well, that was on the Sunday & we packed up just in time to head home for a hot bowl of soup and a warm up before dashing back to the Cathedral, this time in the lovely (& much warmer) refrectory area for Fabulous Miss K's evening Fashion Show where we were greeted with bubbly & canapes in the glorious surroundings. The theme of the show was Old Hollywood Glamour & I was terribly excited to have been asked to take part in this one – all my very best nightwear outfits had previously been selected (I think I had a lot less stock in those days…) & handed over to Karen so all I had to do was put a sparkly frock on and look forward to enjoying the show…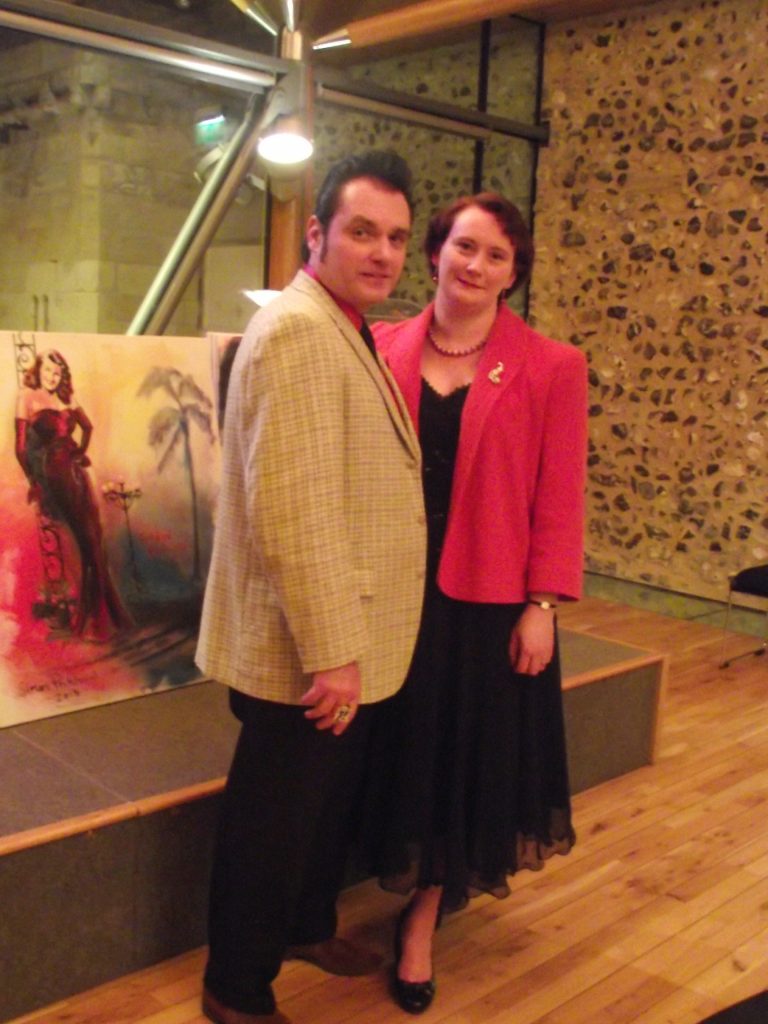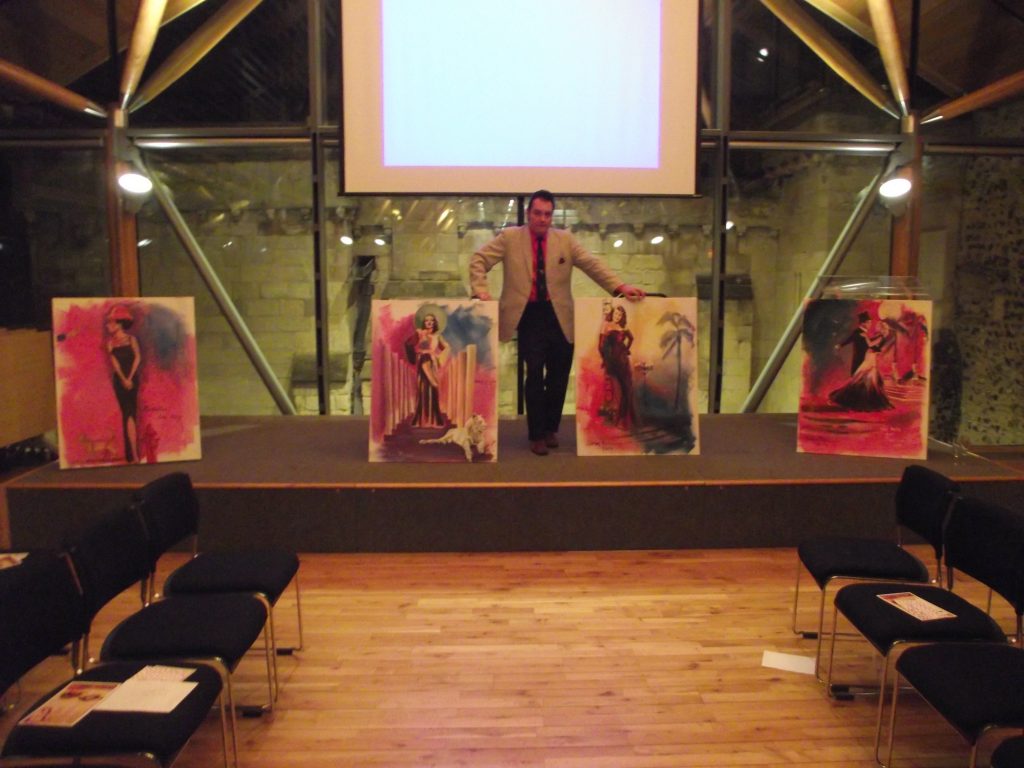 With the Hollywood theme being right up his street & being keen to get involved, my hubby Simon of Artbeat64 had produced some gorgeous paintings of classic Hollywood icons to complement the outfits and they graced the stage marvellously, appearing in the background of most of the images from the show.
Again from the lens of Stephen Plumb, some stylish backstage images of a couple of the models waiting to hit the catwalk in my nightdresses…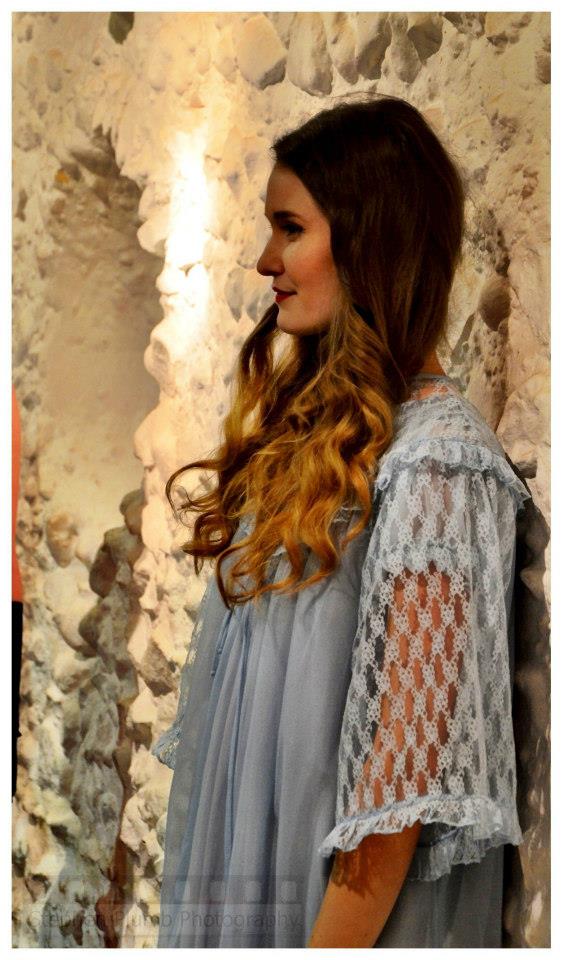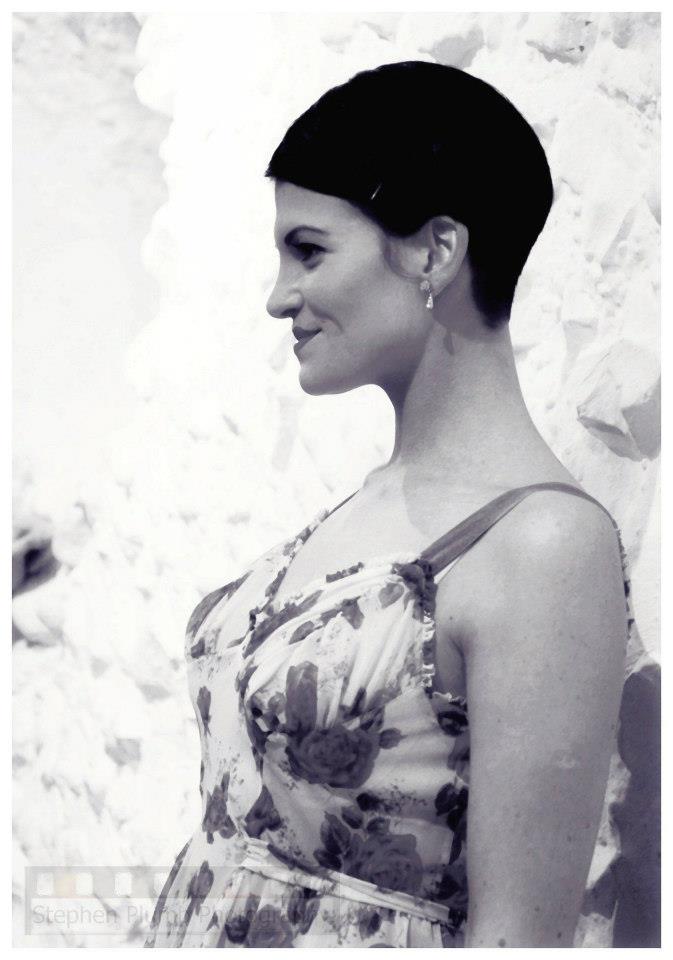 The show followed an impressive tap dance display by Samantha Elmhurst who was too fast for me to capture in a photo, but Stephen Plumb managed it…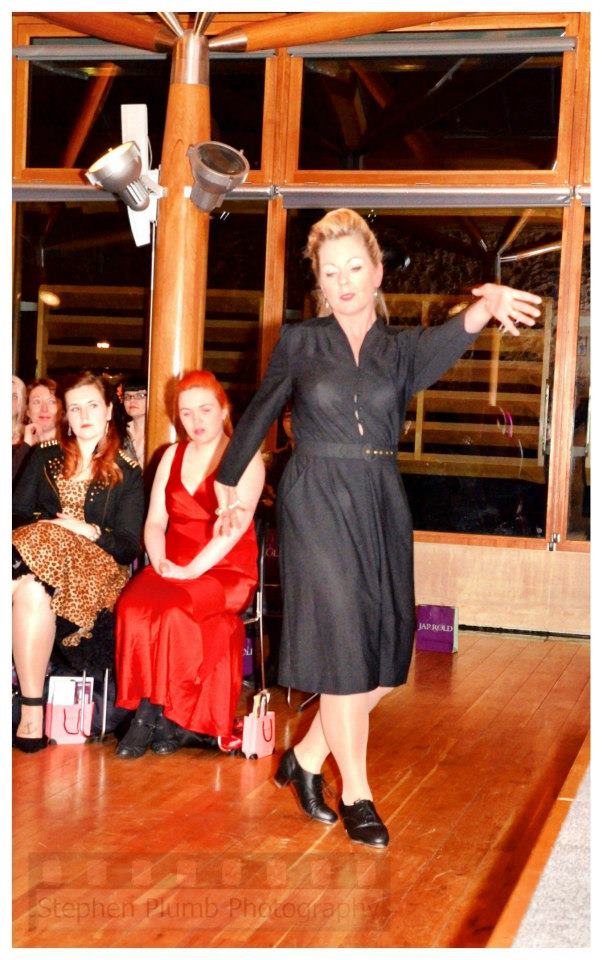 …which set the scene wonderfully, and here are some of my classic nightwear outfits in action…
I really was excited & proud to take part in this show, and it was also a very special moment for Karen, Fabulous Miss K herself, as the evening marked the launch of her very own collection of outfits, designed by Karen in memory of her stylish Mum and handmade by the very talented Carmen Kennedy. The outfits were a huge success, and do visit Karen's website shop where some of the dresses from this collection are still available to buy.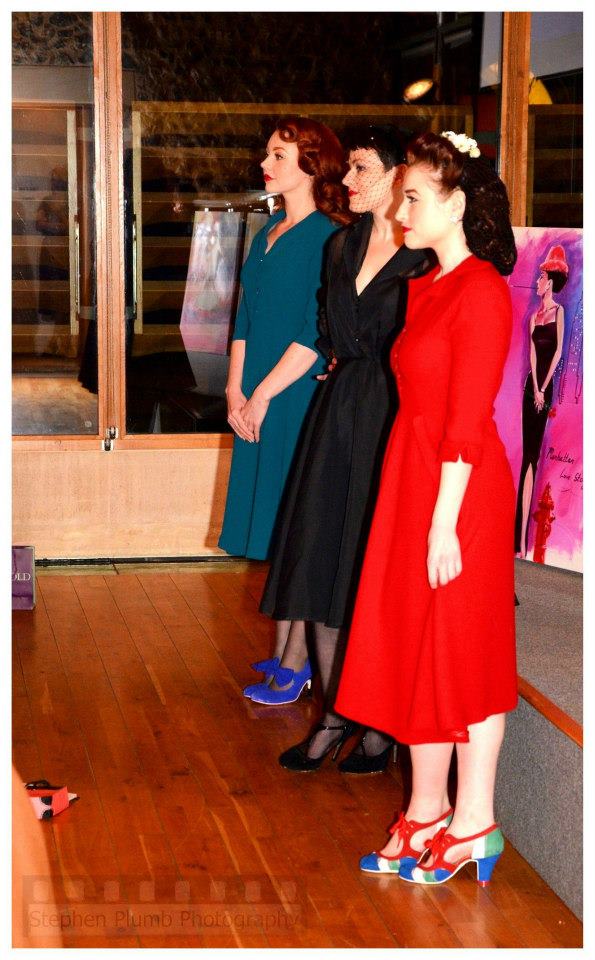 A truly successful day & night in the incredible setting of Norwich Cathedral.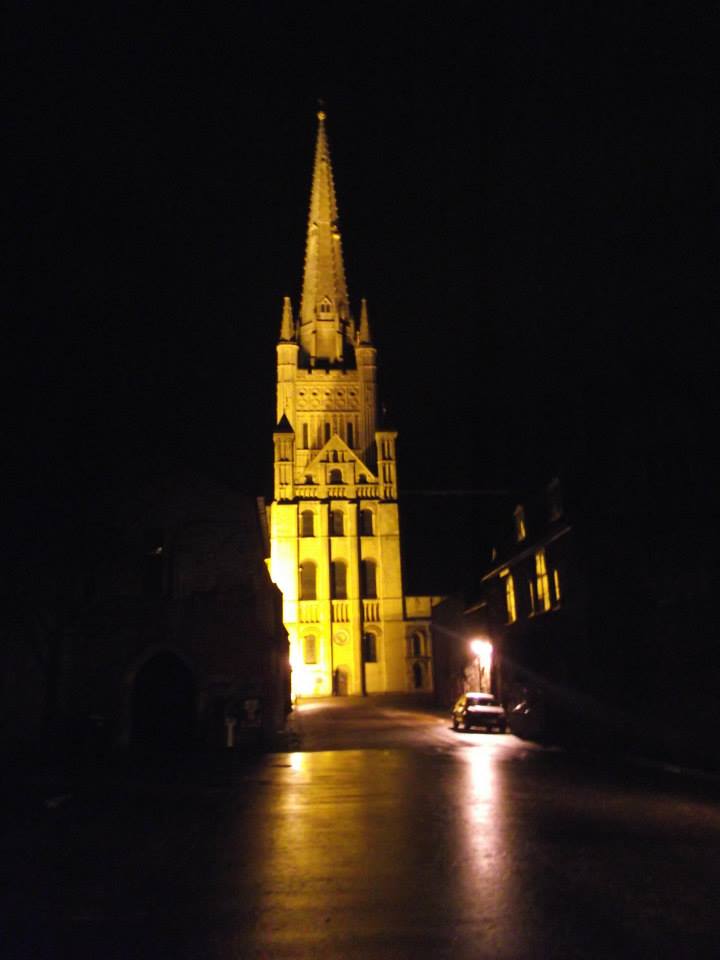 But, that wasn't the end of the fun, oh no! Because the very next day was the 2nd Vintage Norwich Awards, organised by the multi-talented Gemma Seager, aka Retro Chick. It was a whirlwind of a week for me because I was working in Ipswich back then & had managed to have no spare holiday left, but after the heady evening of the Fashion Show I managed to get up early, commute to Ipswich, do a day's work, train home & still get glammed up in time to be at the Puppet Theatre for the awards!!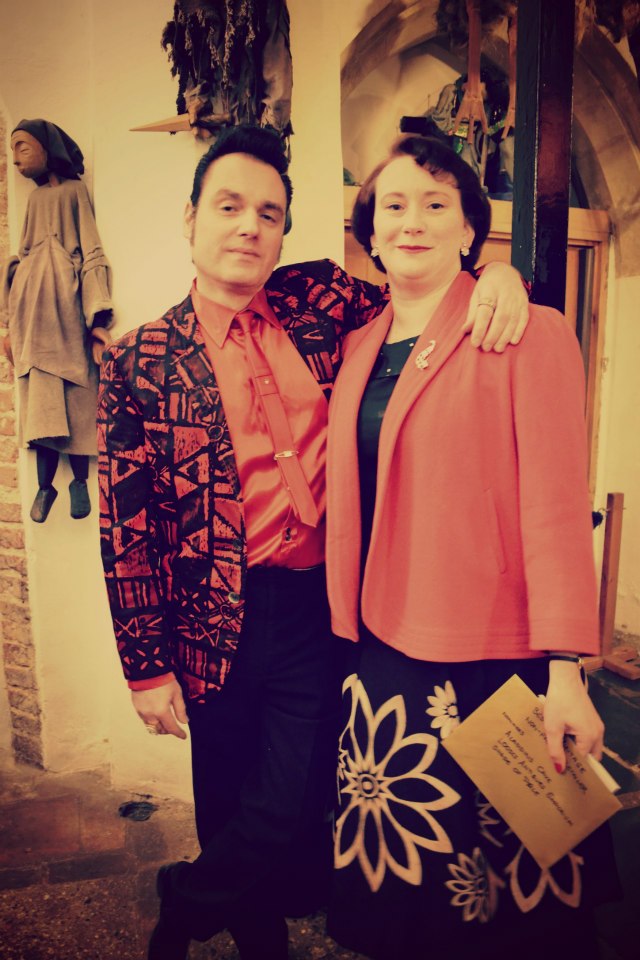 It was particularly special for me as I, as Wake Up Little Susie, had sponsored the award for best vintage retailer (see me clutching the gold envelope with the nominees & winner enclosed?!) which involved getting on stage in front of everyone, saying actual words into a microphone & presenting the award. (probably best I was too busy all day to get nervous!)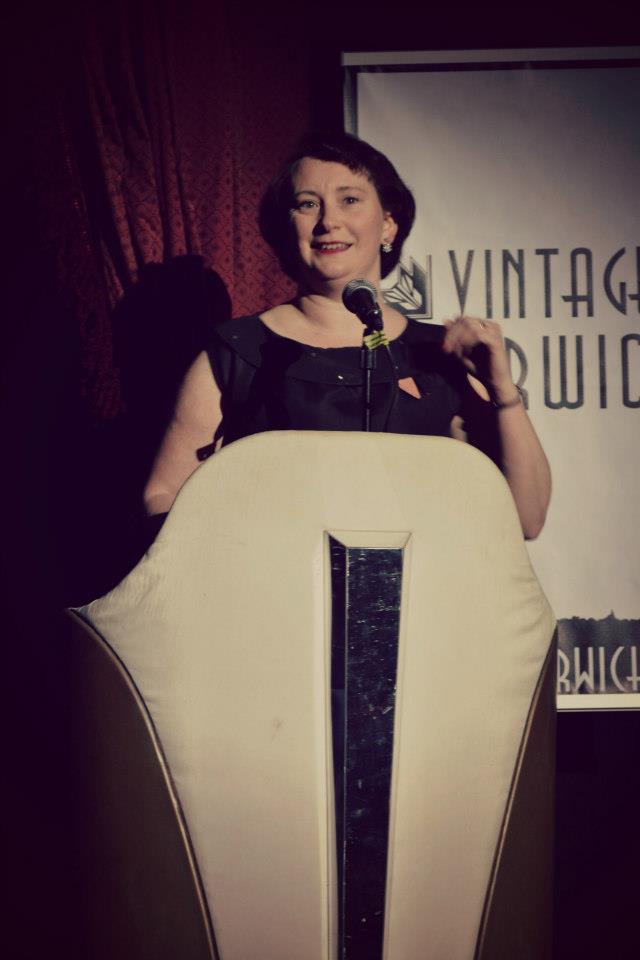 Look at me!! Actually, I really loved every second of it & was so pleased to be involved in another special evening celebrating all things vintage in Norwich. And the winner is….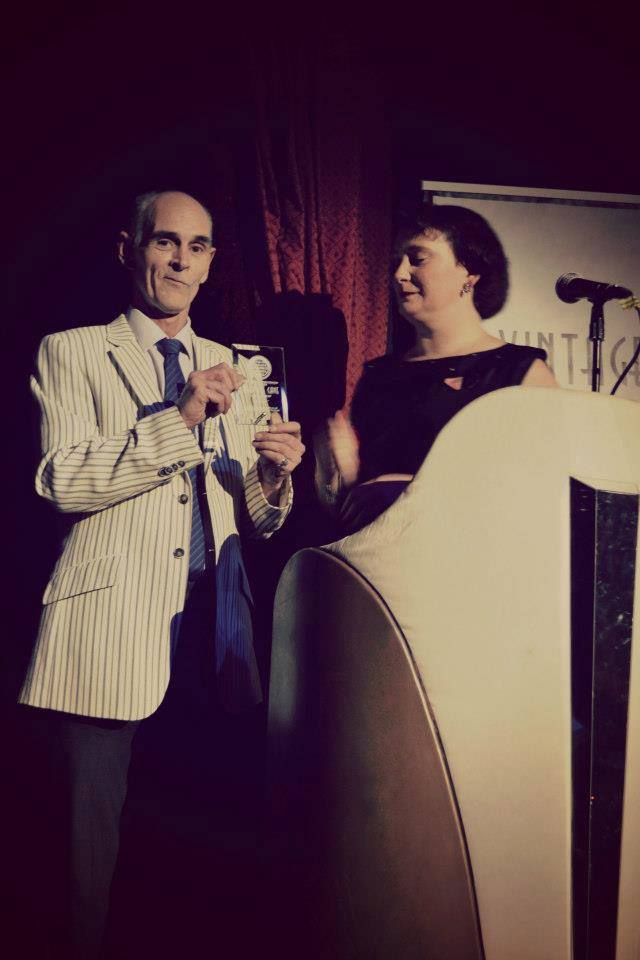 …the fine people of Aladdin's Cave, still going from strength to strength.
Back to Ipswich the following day so only time for a fleeting visit to the after party, but Simon did get a chance to showcase his Hollywood icon paintings again!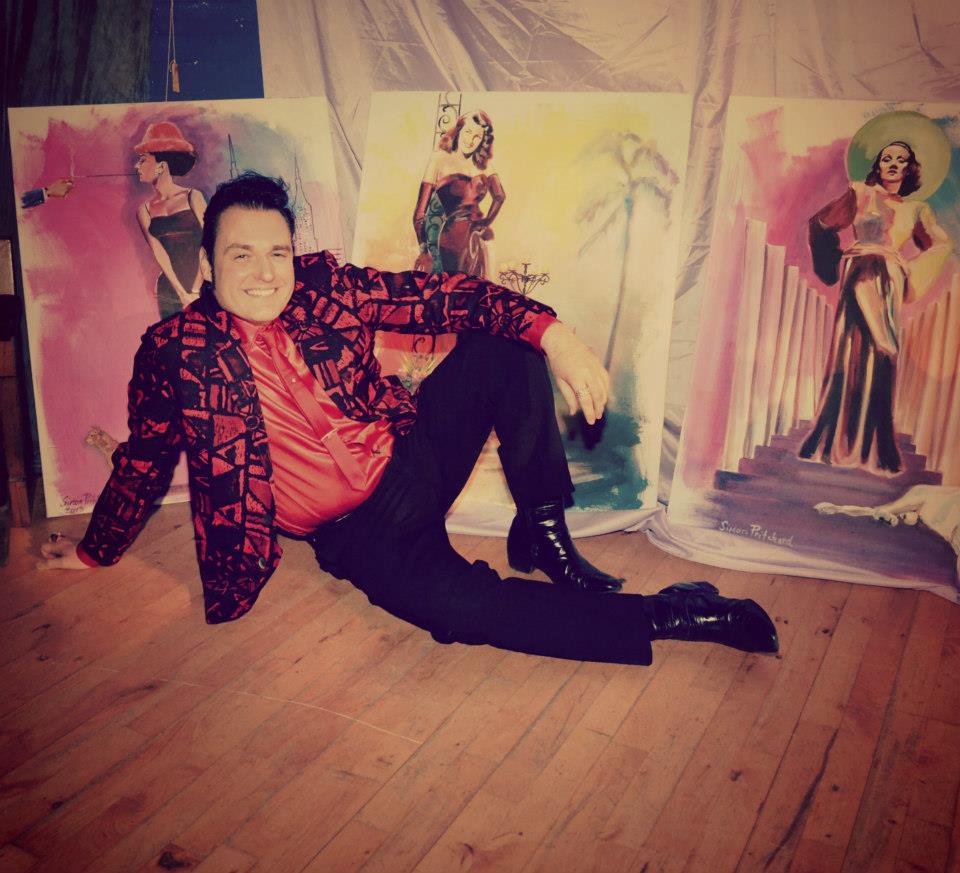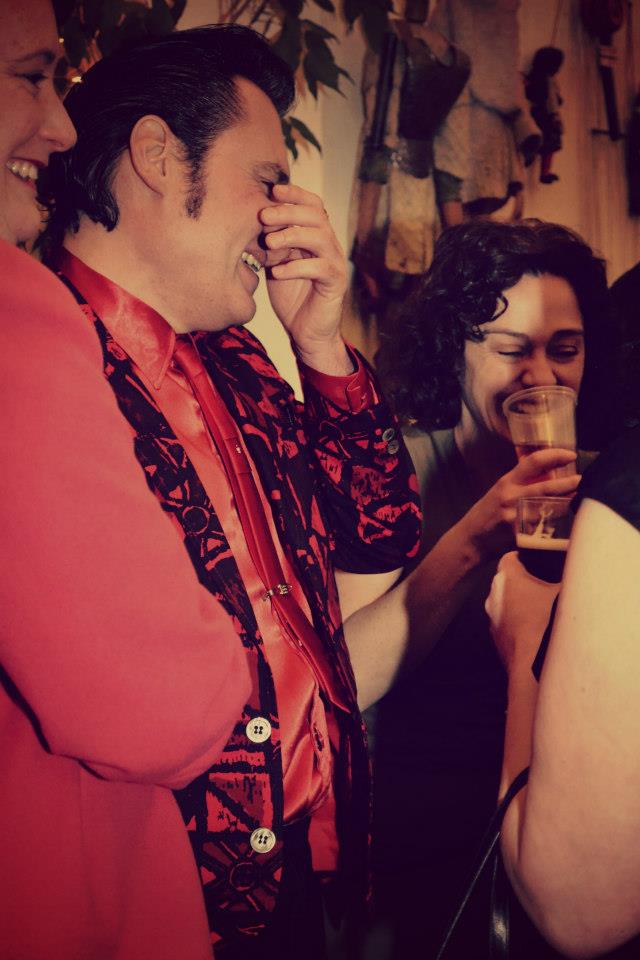 Yep, it was a fun night x
So, that was My Norwich Fashion Week 2013 – a beautiful chilly vintage fair, a Hollywood Glamour Fashion Show, presenting an award & a whole lot of fun & great outfits!
Stay tuned for 2014, when it all changed again….x