My first vintage fair, the Little Vintage Lover Fair at the Dragon Hall in Norwich.
As my business, Wake Up Little Susie, has developed over the years, obtaining 'really good' photos has become increasingly important. When I started out in 2010, I was just stalling out at the occasional local vintage fair and the only photos I took were of my stall (which I was ever so proud of) which I then printed (old school!) and put into an album for my own benefit. Crikey, I wasn't even using Social Media in those days…
Then I was talked into setting up a Facebook page so nice pictures of my stall and the event I was at became more important to show people what I was doing and what I was capable of, and an intriguing development came later when people started to make comments like 'Is that blue dress in the photo still available?', 'Is that a table cloth I can see on your stall…', 'could you post those plates to me?' etc. and I found that getting good images, including close-ups, of my stall was potentially useful in terms of sales as well as a nice personal record.
And of course a good record of my dresses too…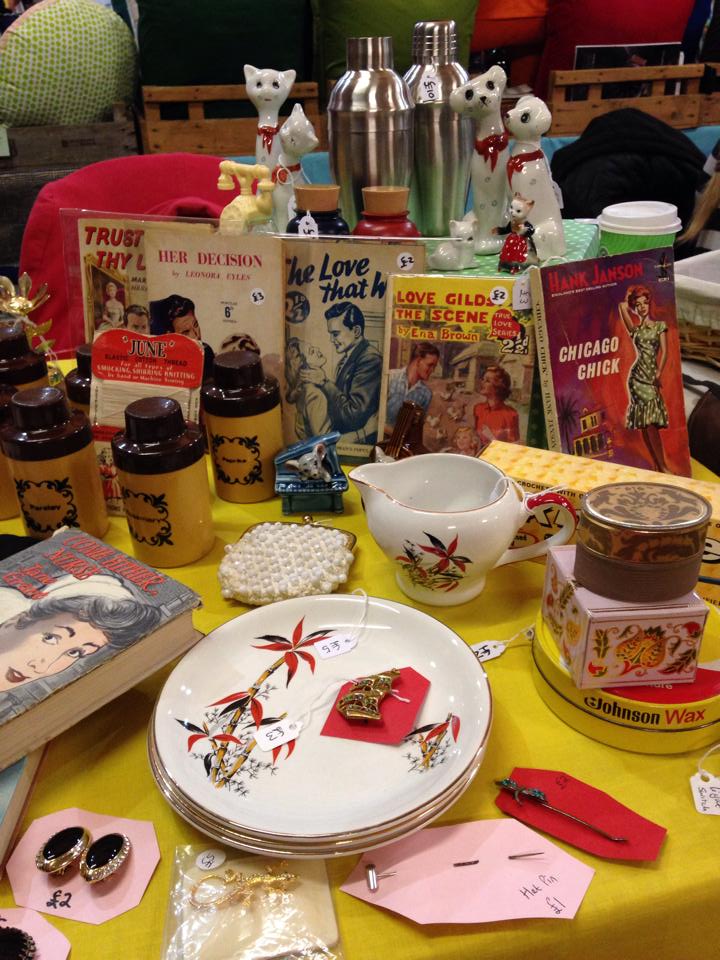 With my Facebook 'like's climbing nicely, plus later on getting to grips with Twitter and more recently Instagram (I've been trying to master one Social Media platform at a time!) the need to share good photos has increased, now not just stall snaps, but professional images of my stock, showcasing my vintage clothing on actual models. It was very exciting when I started to get opportunities to enter collections in fashion shows, so thrilling to see my beloved items being worn by real, moving people and of course a great chance to get photos!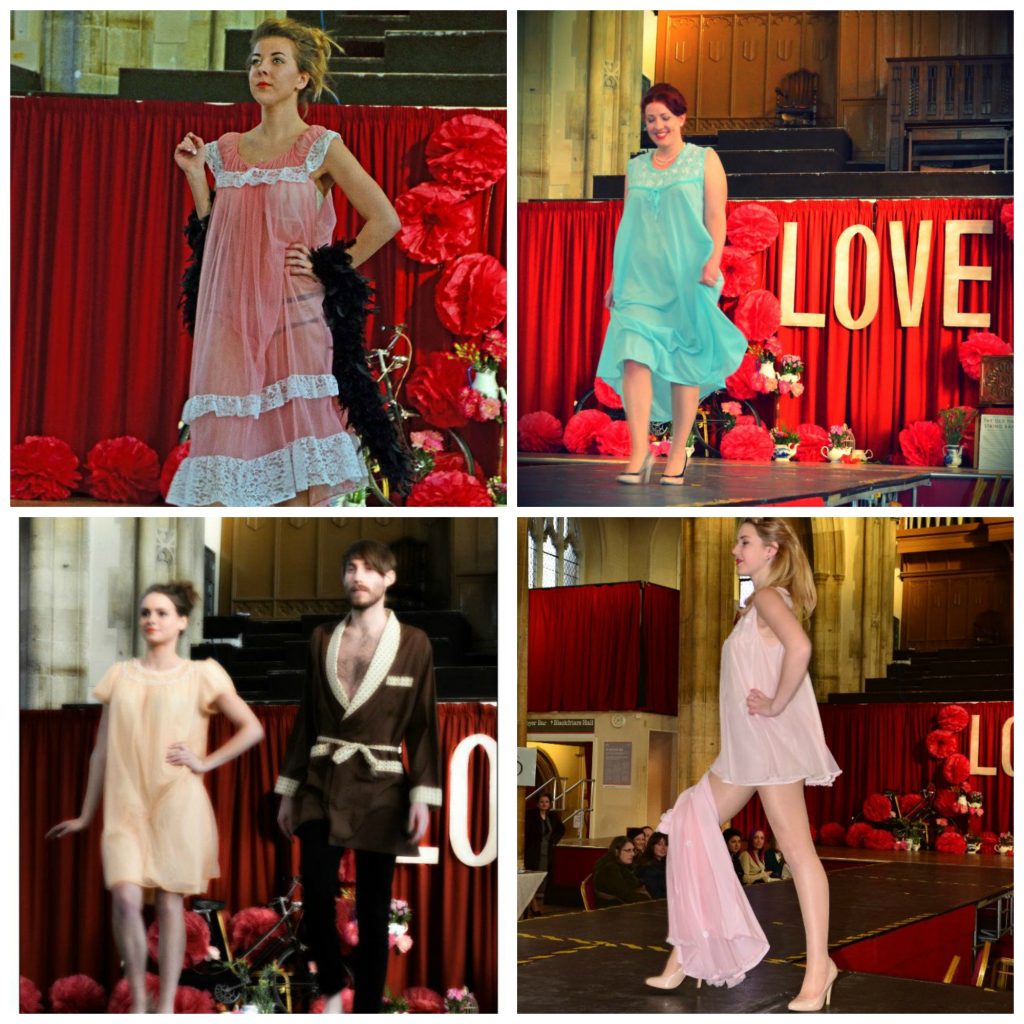 My first catwalk adventure, at the 2012 Most Curious Wedding Fair.
     Since then I've been very lucky to take part in Norwich Fashion Week vintage fashion shows, plus organising my own show with my buddy Sarah at the Vintage Shed which was expertly covered by photographers Simon Watson and John Newstead…
…all leading to, guess what?! Some great photos! I've had some fabulous pictures from fashion shows which can be used on social media, in blogs, in my online Etsy Shop, on business cards and any which way to help promote and sell my lovely stock.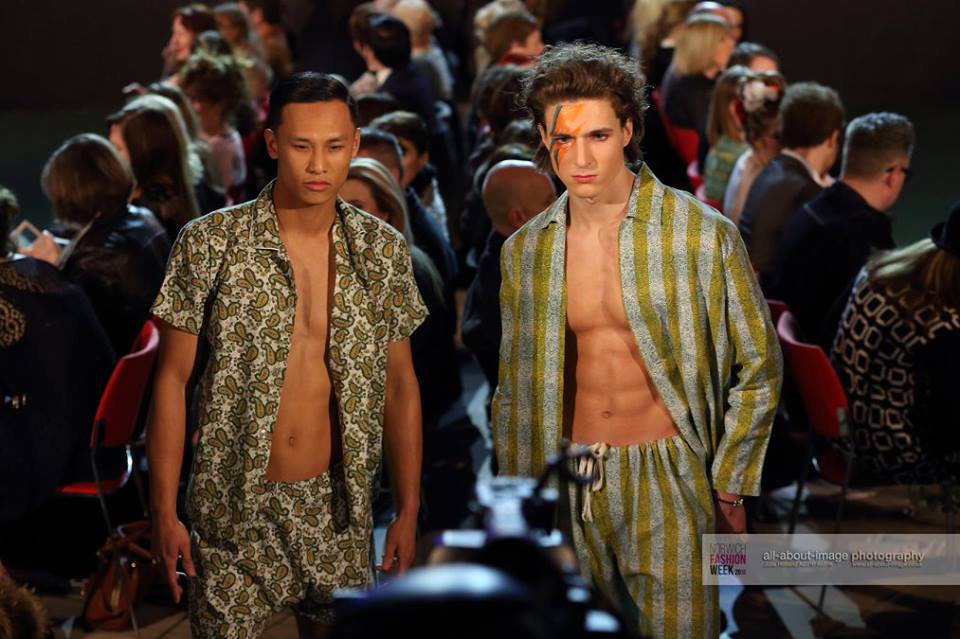 Images by Julia Holland and Michael Lyons, Norwich Fashion Week 2016.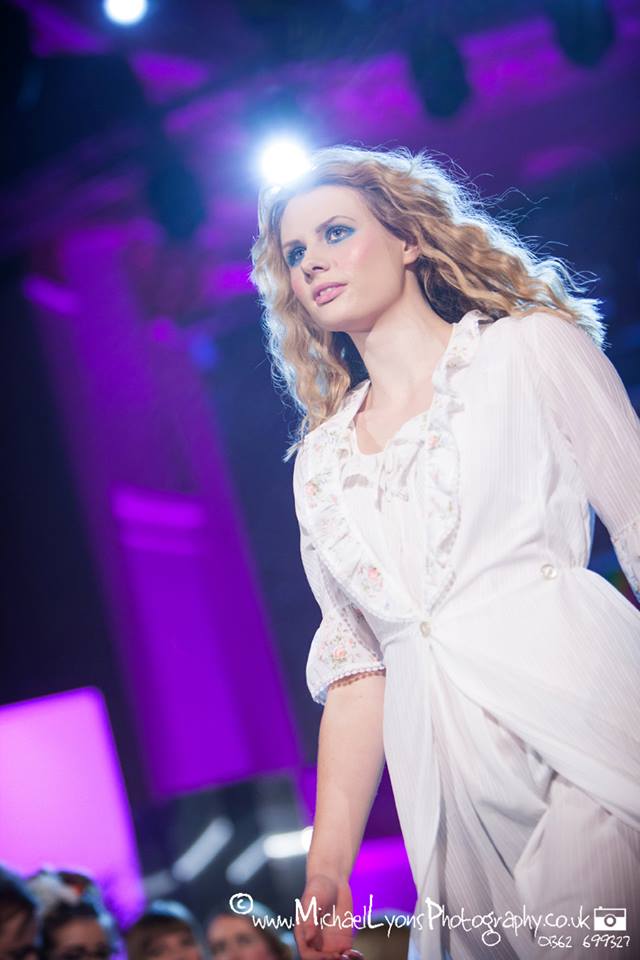 Some of my favourite images have come from actual photo shoots, photos taken by photographers of models who've had their hair & make-up done wearing MY stuff in nice locations, how cool is that?!
The first official Wake Up Little Susie shoot in 2013 featuring some of my signature vintage nightwear was so exciting, I couldn't believe how hard all these people were prepared to work to help me get some great images! I called it The Slumber Party and kinda did a story board for it too. My friend Karen James-Welton, Fabulous Miss K, was stylist & organiser with Kerry Curl taking care of hair and make-up, and behind the lens was another buddy Stephen Plumb. Models Heather & Marie were such good sports & these cute photos have appeared on business cards, blogs & all over the place!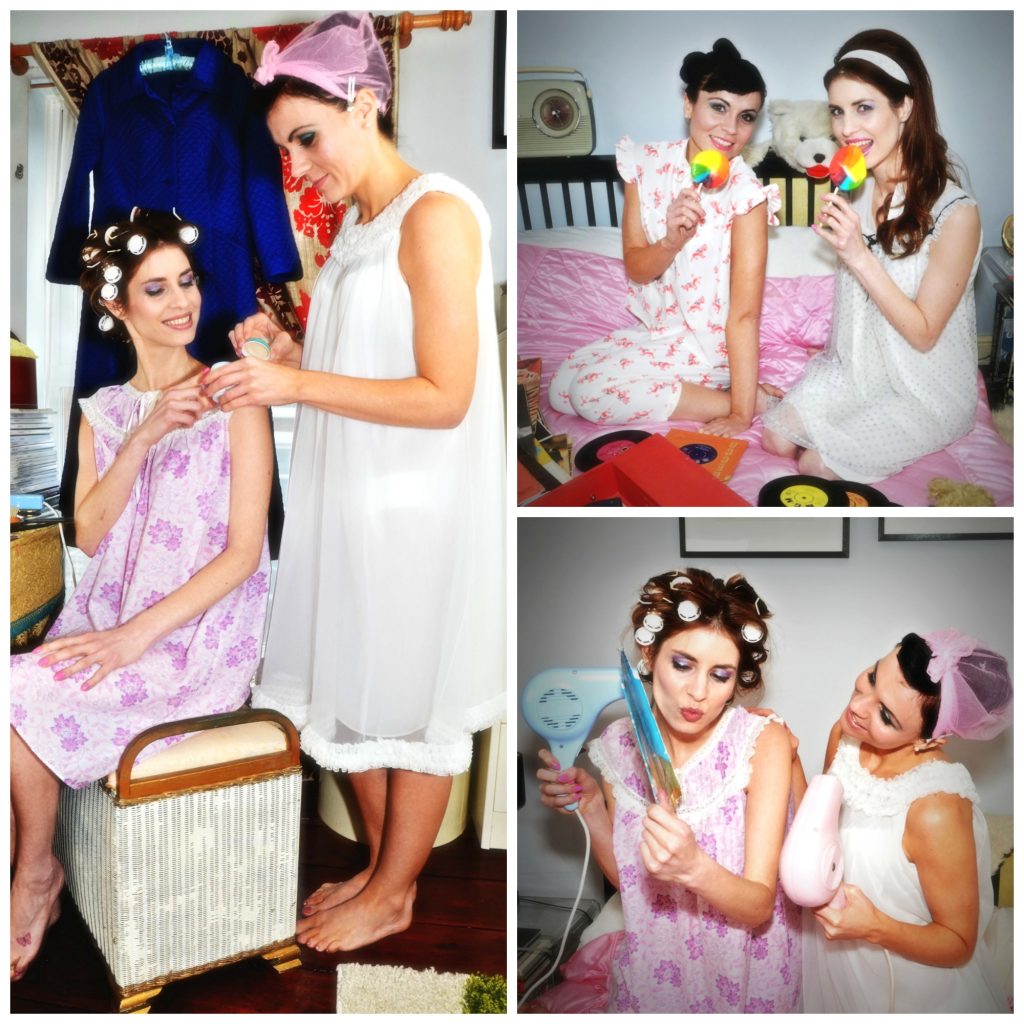 Since The Slumber Party I have worked with lots of very talented photographers, models and make-up artists who all bring their own special skills & style to the images, and I enjoy working with a variety of people. Some shoots I've organised myself and some have been quite hard work to put in place (coordinating a team and a location can be tricky) and some have been an absolute dream. When I wanted to go back to my 1950s glamour roots in 2015, I hooked up with model Roxie Roulette & photographer Stef Silvestri for a shoot that ran beautifully & which I  blogged about, resulting in some of my favourite images.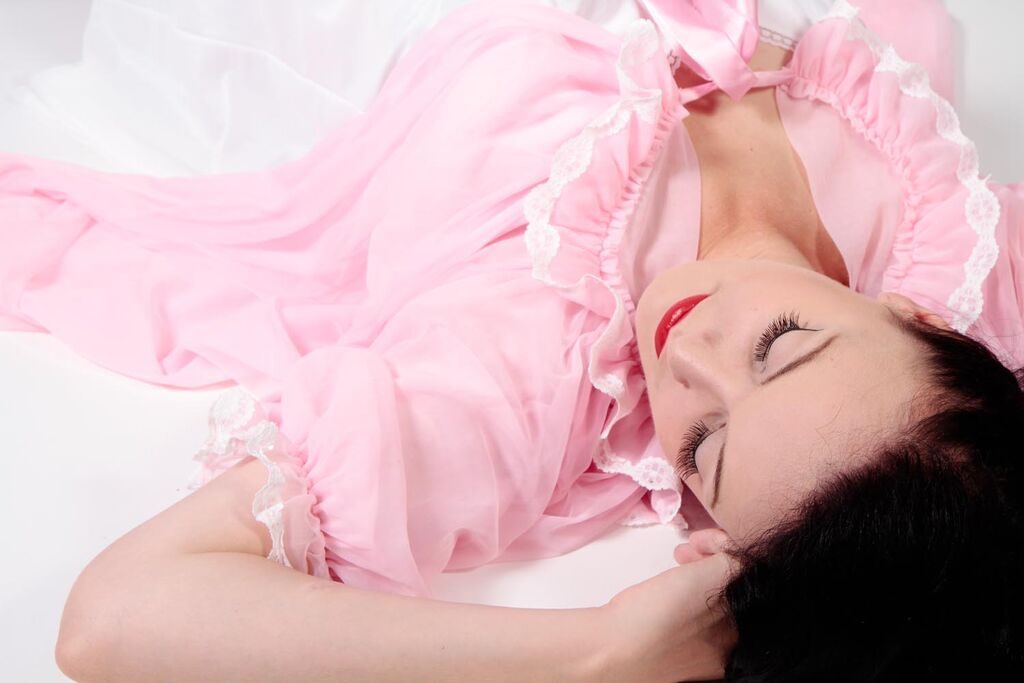 On the other hand, an outdoor festival style shoot that I was planning with photographer & friend Kerry Curl was abandoned due to weather after several failed attempts!
As my business progressed, it also became important to get in the press! A good image in the right place will get you noticed, as these two stunning published shots from Joe Black from the 2014 & 2015 Norwich Fashion Weeks illustrate.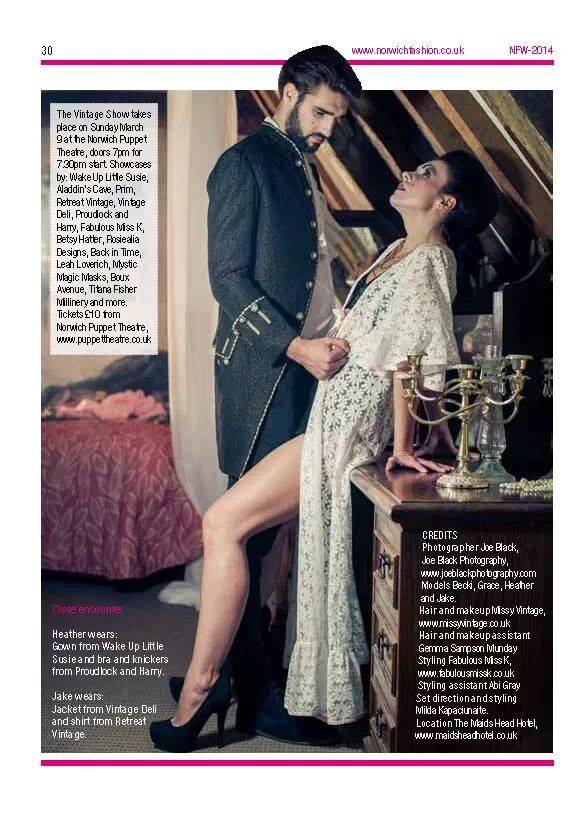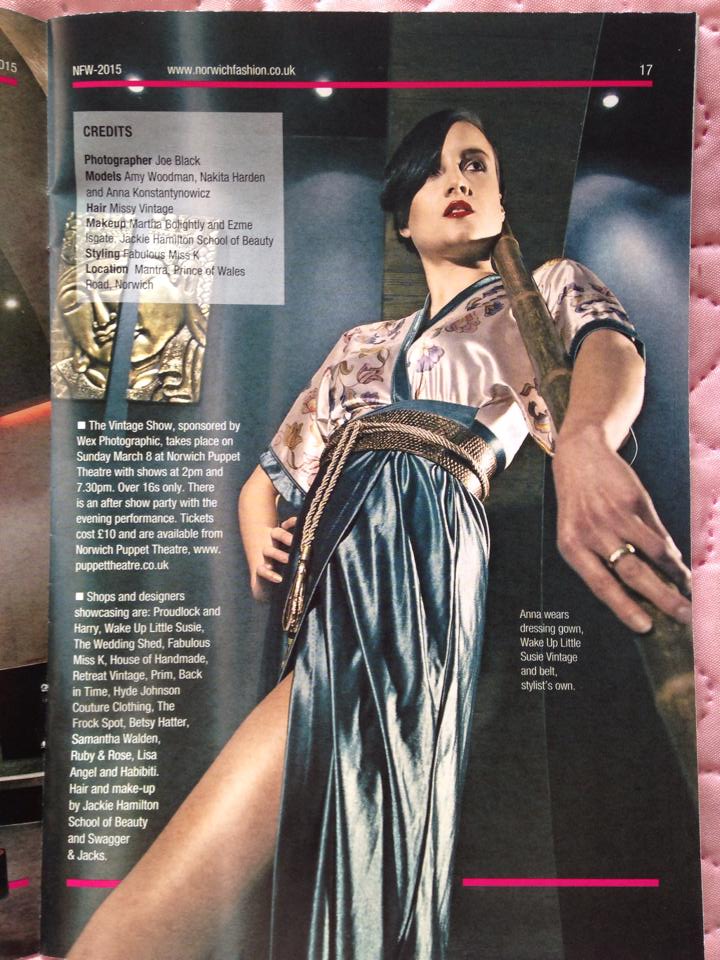 See, a 'good photo', so important!
As I'm moving towards more online activity this is becoming increasingly so, whether it's capturing good images of my own events, as Gary Yallop does for me so well…(Gary is great with models & fashion shows too, more on that another time!)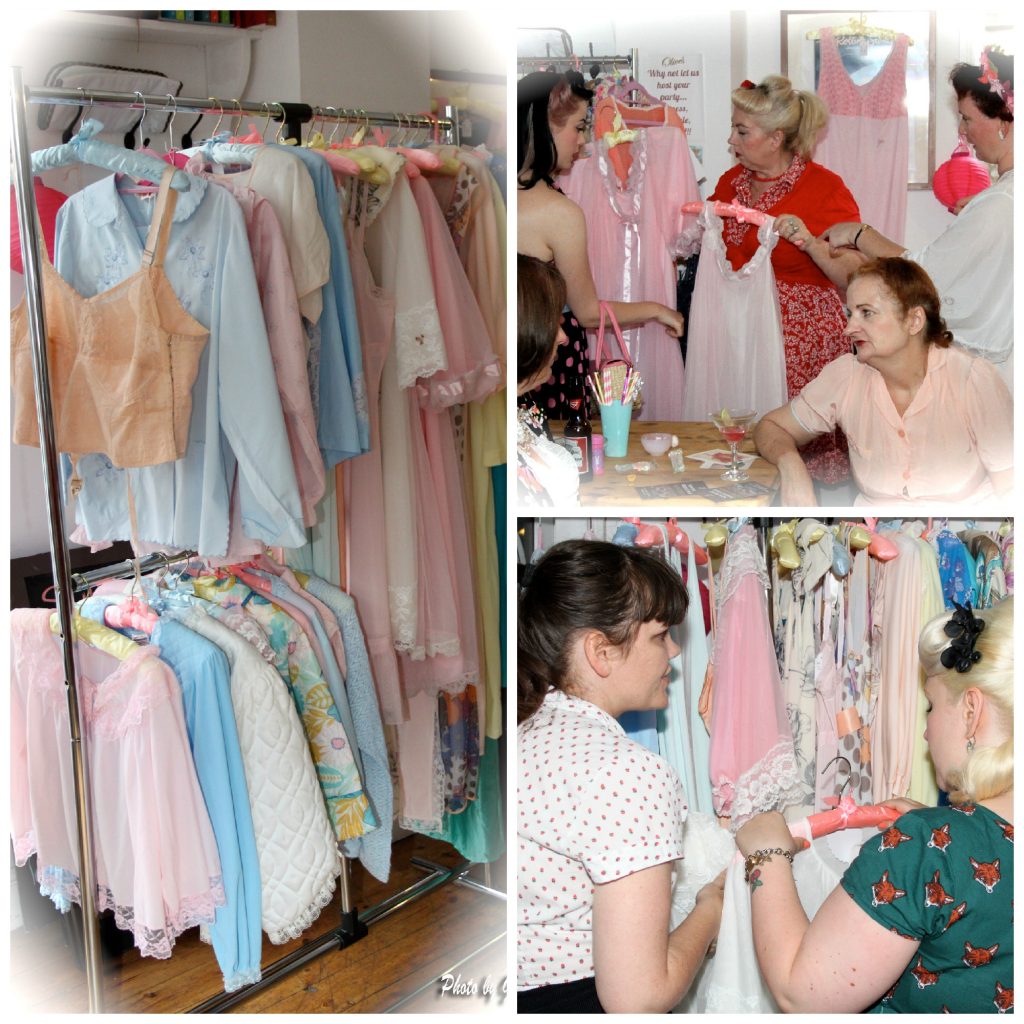 Or just getting really good photos of my stock as lovely model Ruby Winter does for me on a regular basis. (I'll tell you that story another day too…)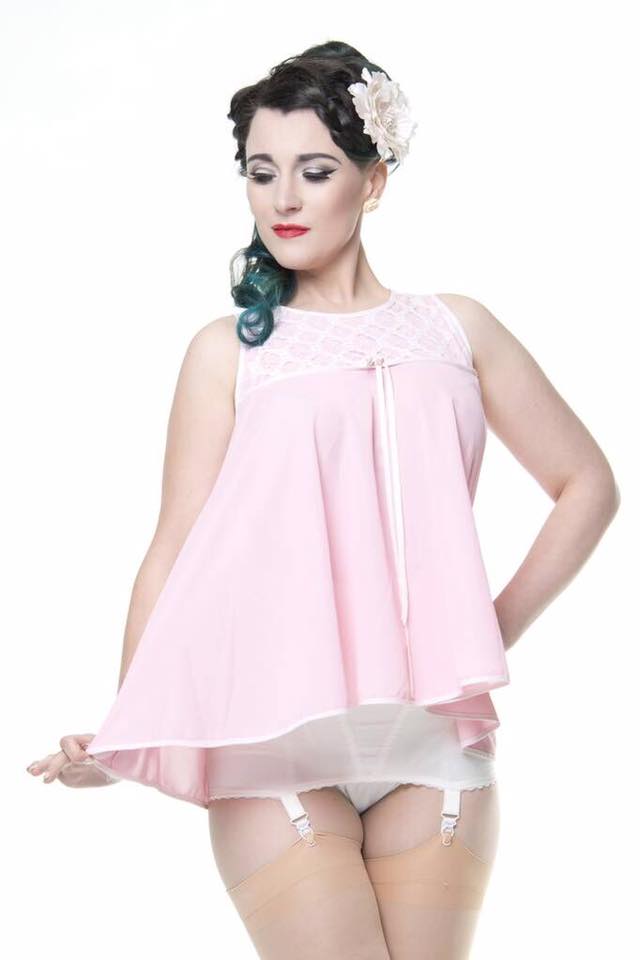 Opportunities to get images of fantastic models come about in all sorts of ways; I'll be writing about the day that I mailed a box of baby dolls to Goldy Loxx really soon & check out my guest blog for Retro Chick to see how Coco Von Vintage ended up in my nighties!
Happily Kerry Curl & I did get to work together, & I hope will continue doing so, she captured some of the hottest images of hubby in some of my vintage men's lounge-wear…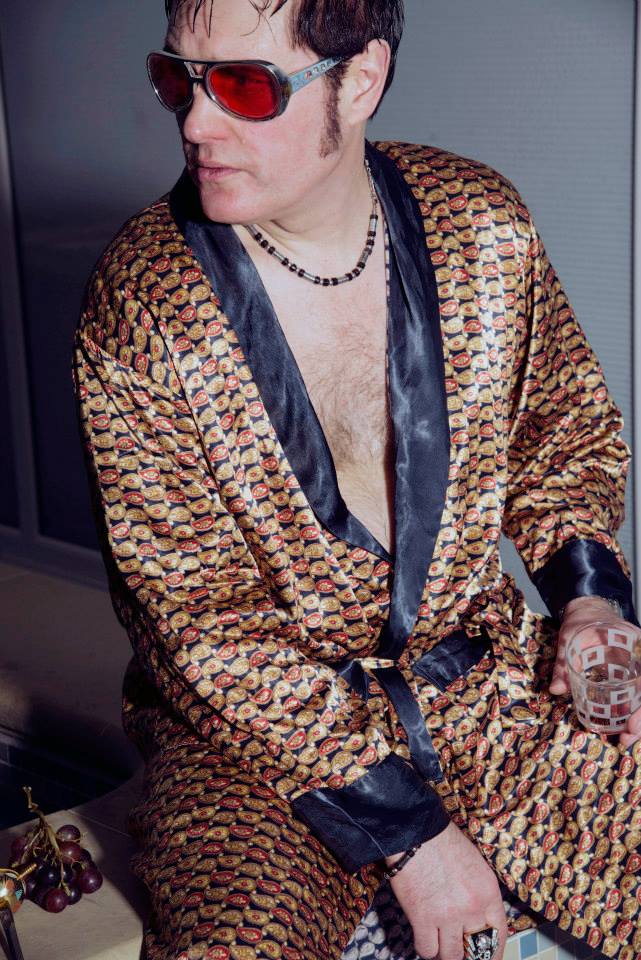 Kerry & I, together with stylist Karen have also recently worked together on a shoot featuring 'underwear as outerwear' – I am always looking for new ways to style and market my clothing and innovative styling and photography are really key to this. I launched this 'new direction' at a Pop-Up Boutique last year and actually used some of the images in the display, placed next to the outfits which was really successful.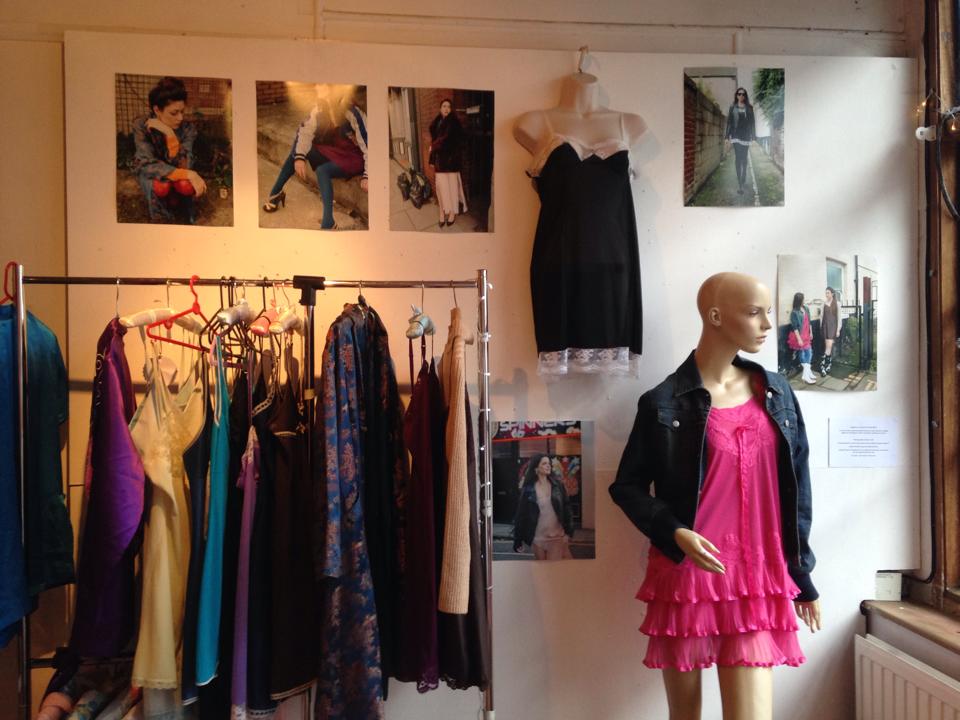 More on that to come…
I have also recently taken part in a shoot featuring some of my vintage nightwear in a stunning location with 3 other very lovely ladies but….we're waiting for publication of some of the fabulous images in a well known vintage magazine, so that's all I can say for now but i will definitely be sharing away & telling the whole story when I can!
Since I started writing this post I've been asked to collaborate with another pin-up model for a shoot, and have sold 2 items directly from Instagram photos, proving beyond all doubt that for me, getting a 'good photo' is the way to go! Many thanks to all of the models, photographers, stylists and make-up artists who have worked with me, and I look forward to a whole lot more photo shoot adventures!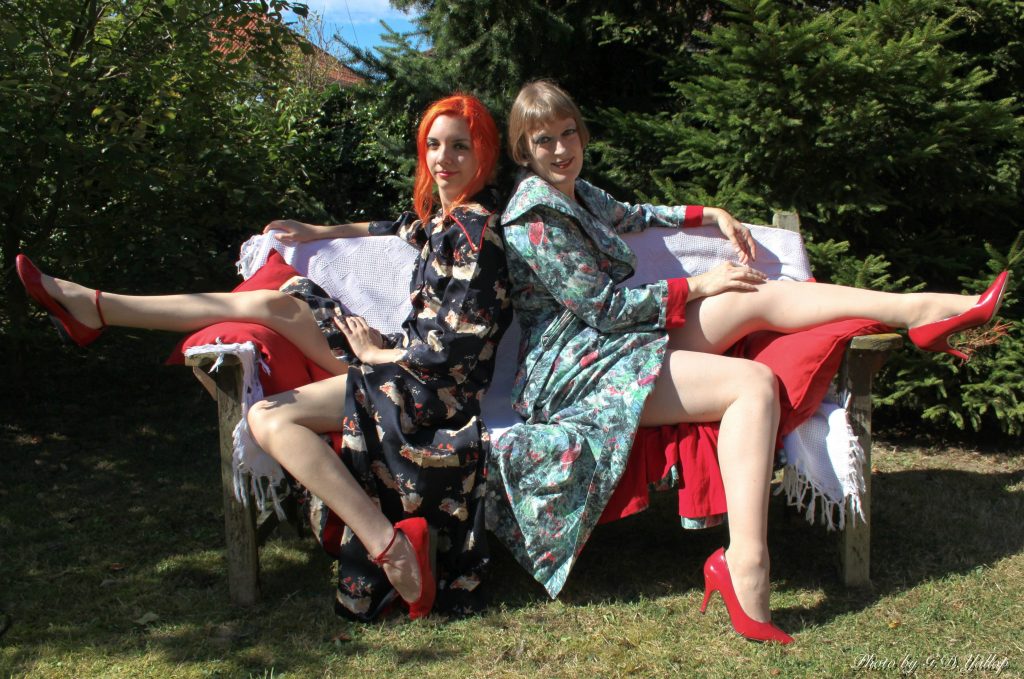 Image by Gary Yallop x