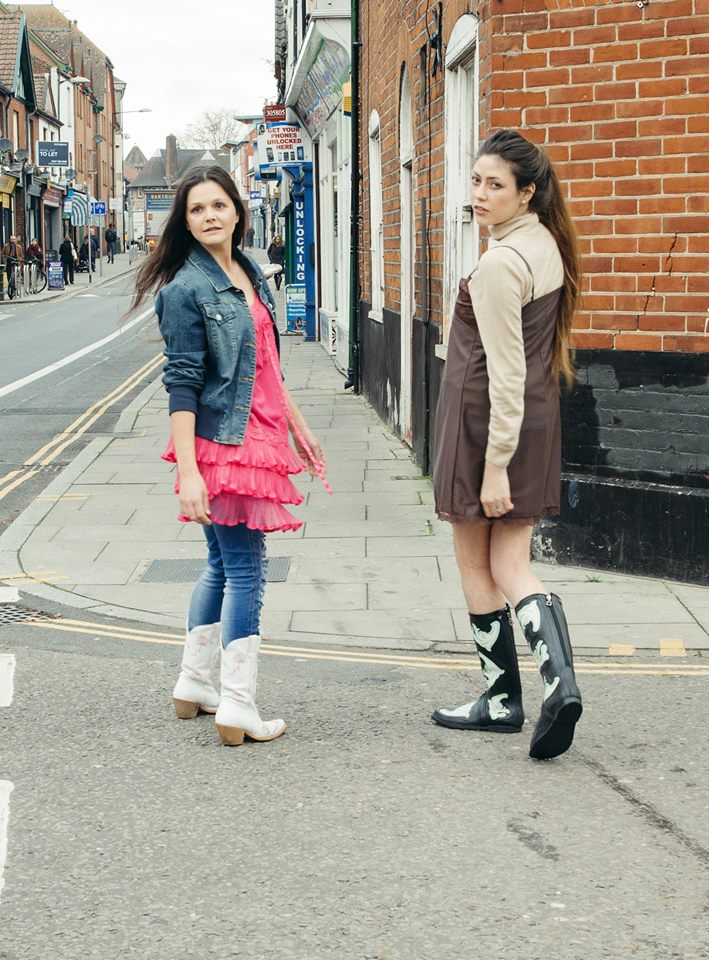 An earlier blog in my Nightwear as Daywear/Underwear as Outerwear campaign showed how one particular pink silky vintage negligee could be teamed up with heels, converse trainers, leather and faux fur to create different 'going out' outfits, and today I'm revisiting the same photo shoot with models Estelle Long and Nakita Harden, stylist Fabulous Miss K and photographer Kerry Curl to explore how vintage slips make perfect festival wear!
As seen on Estelle here, team up something vibrant and flouncy with a good helping of denim – perfect for outdoor music events! Would look fabulous on it's own with some strappy sandals as a summer dress too if the sun gets out.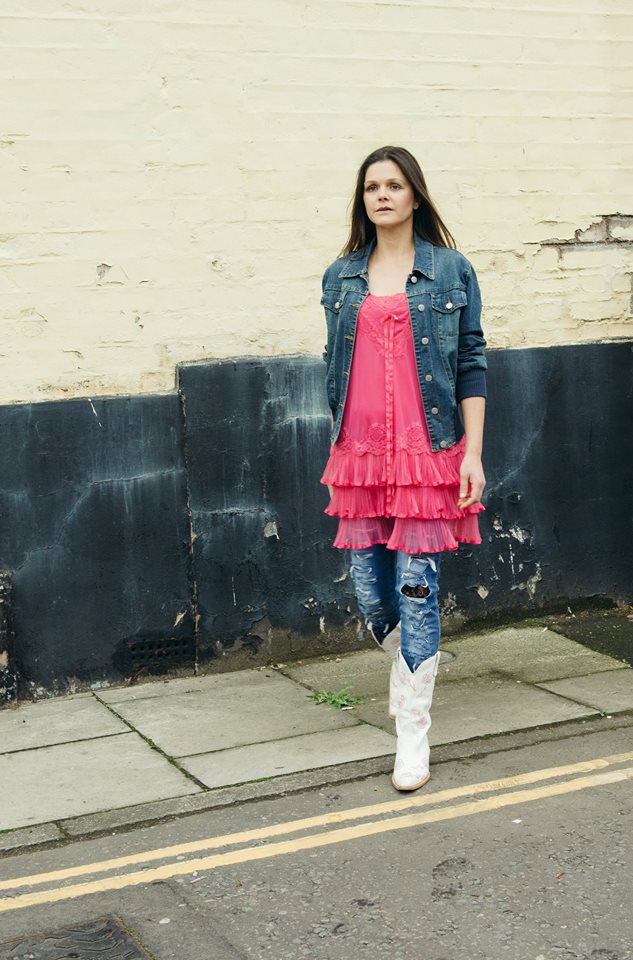 Still keeping in mind our fabulously unpredictable British weather, layer up a plain (as Nakita here) or patterned slip with a sweater underneath making you good to go on a chilly day & with scope to remove your woolly and go it alone in just a slip if the temperatures rise! If your location is in a field or park, consider cowboy boots or even designer wellies as a perfect and stylish antidote to wet grass or mud!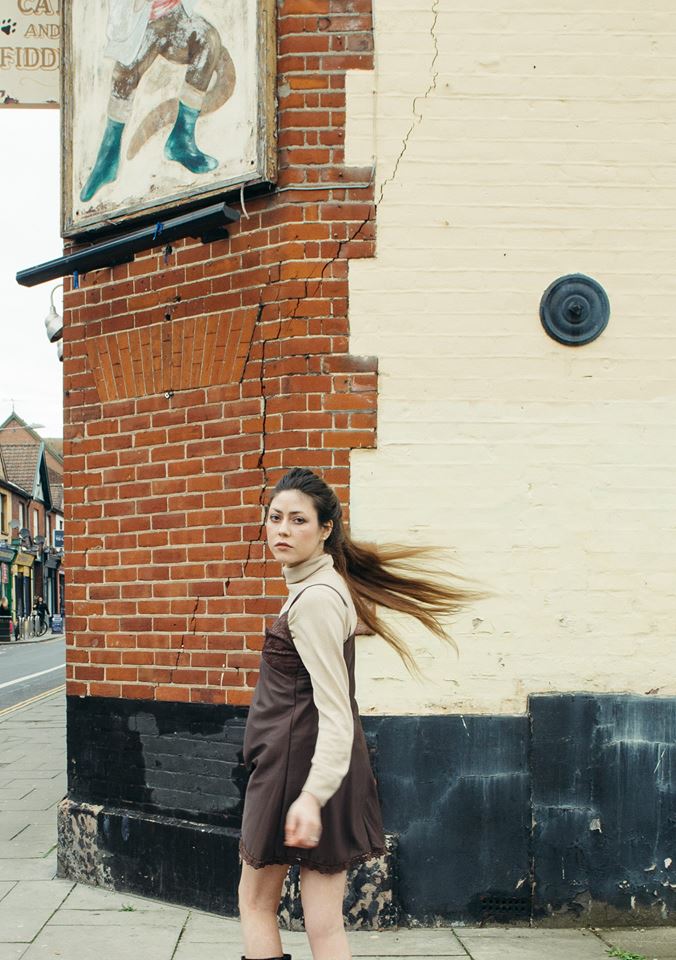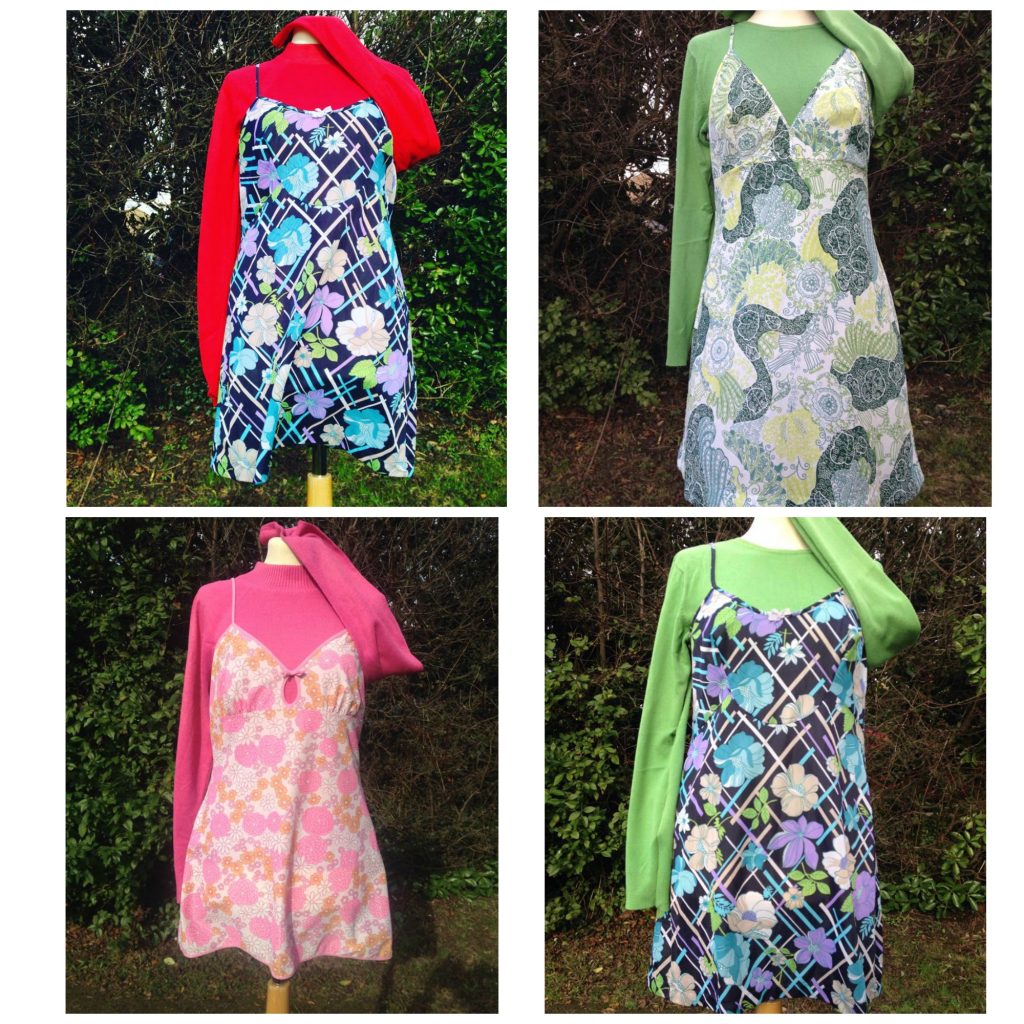 Patterned slips make just wonderful day wear when teamed up with a coordinating or clashing jumper or long sleeved T-shirt. (all the slips shown currently available from my online shop)
I am told by several people who should know that this is quite a 1990s look and as I spent the '90s dressing '50s, I have to trust my sources on this! Having said that, once we'd got Nakita layered up in leggings, socks, heels, T-shirt and leather jacket with this quite sheer lacy slip I could actually feel a Victoria Beckham vibe going on, especially when the shades went on – an absolutely stunning daytime or evening look for any event.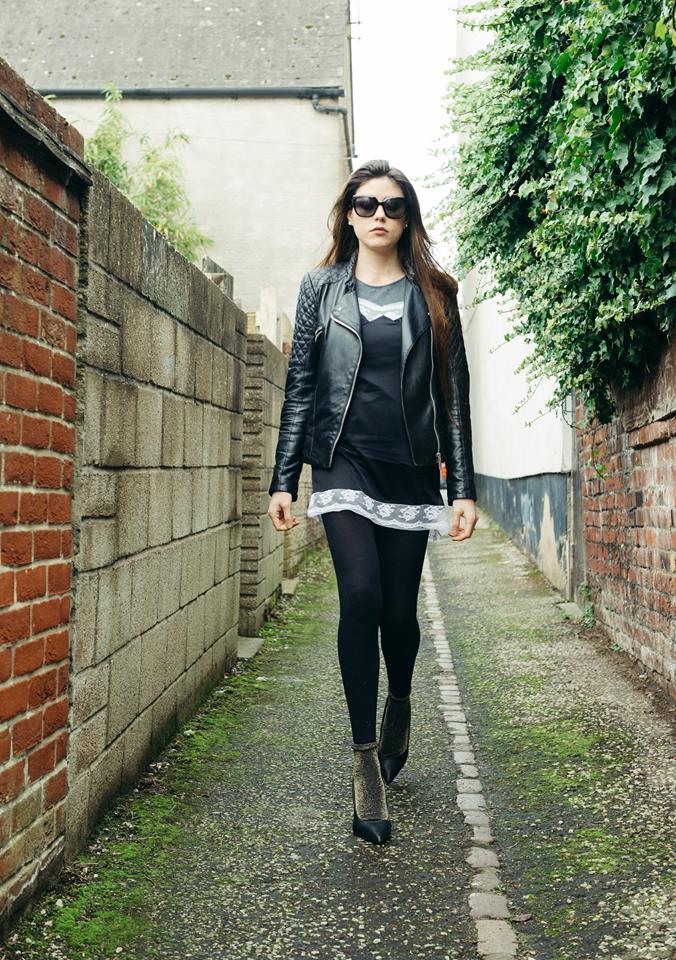 Be bold with what you wear under and over a slip to turn it into a day time outfit – in these images Estelle wears a gorgeous plum coloured slip, quite sheer but plain in colour, with dark blue tights and coordinating bomber jacket for a bang on trend look, especially with these killer vintage heels (stylists own!) Already got a fab bomber in any colour? grab a slip, a cheap pair of coloured tights and you're all set with a unique and very contemporary look.
Lots of possibilities to take you through the festival season and indeed any time of year…grab your vintage slips (don't forget, vintage = quality + value for money + style + individuality!) and go wild with boots, heels, jumpers and jackets, and a sprinkling of shades and sun hats won't go amiss either! I currently have a great assortment of slips in stock, check out my Etsy Shop where more will be added all the time, or drop me a line with any specific requirements.
Enjoy your outfits!