I'm very pleased to be hosting my first guest blog, and happy to announce that this review of my recent vintage event is direct from the pen (or should that be keyboard) of up & coming Fashion Blogger and Writer Jordan Wake, you can read more from and about Jordan over on his website www.jordanandfashion.com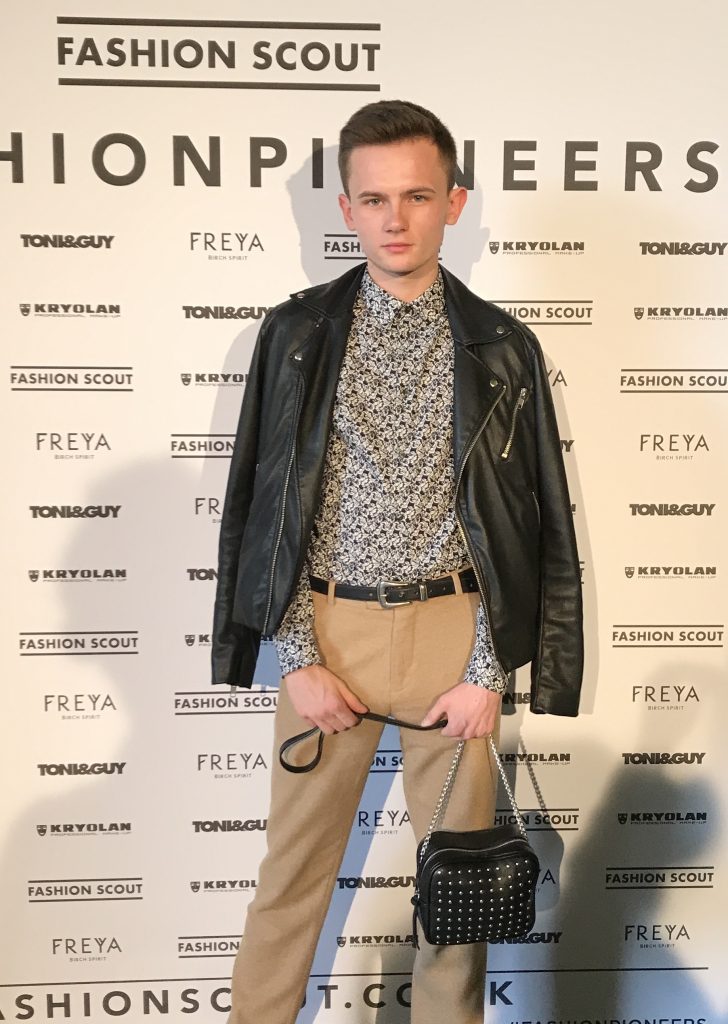 Last month I attended the Wake Up Little Susie Vintage fashion show at the gorgeous St Giles House Hotel, a perfect setting! The show displayed three individual collections which was loosely based upon the theme of 'Film Noir'.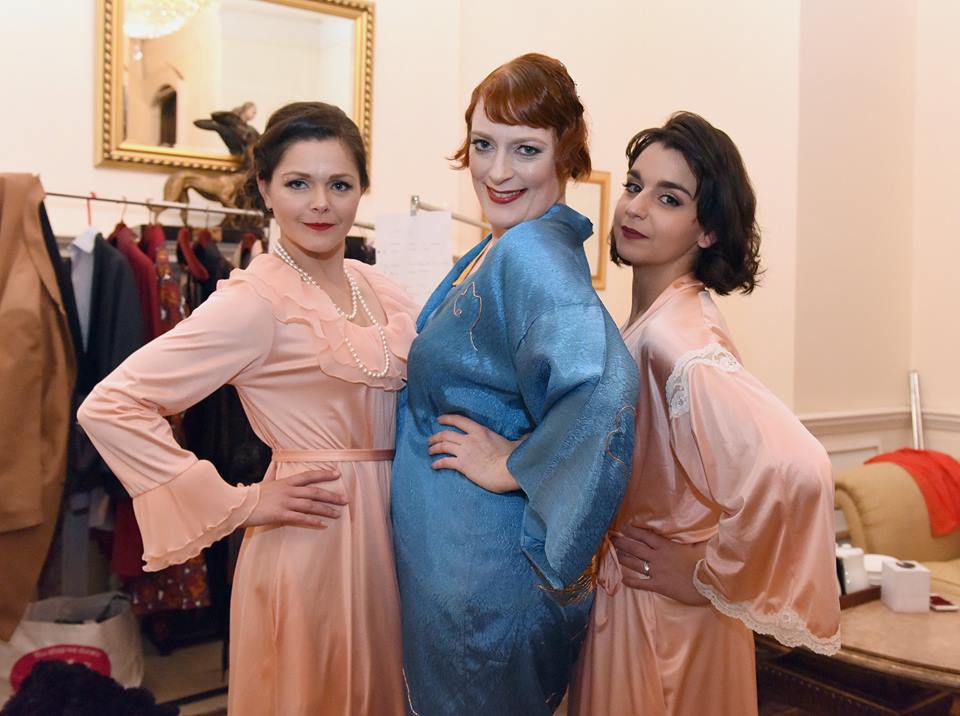 (Backstage image of models Estelle, Beth & Vanessa by Caroline Lawrence.)
 Opening the night was the Classic Hollywood collection that put a spotlight on glamour and hosted a contrast of vibrant colours. From the decadent peaches to the return of turquoise with the unexpected partnering of floral features, showing us it's not only for the spring/summer season.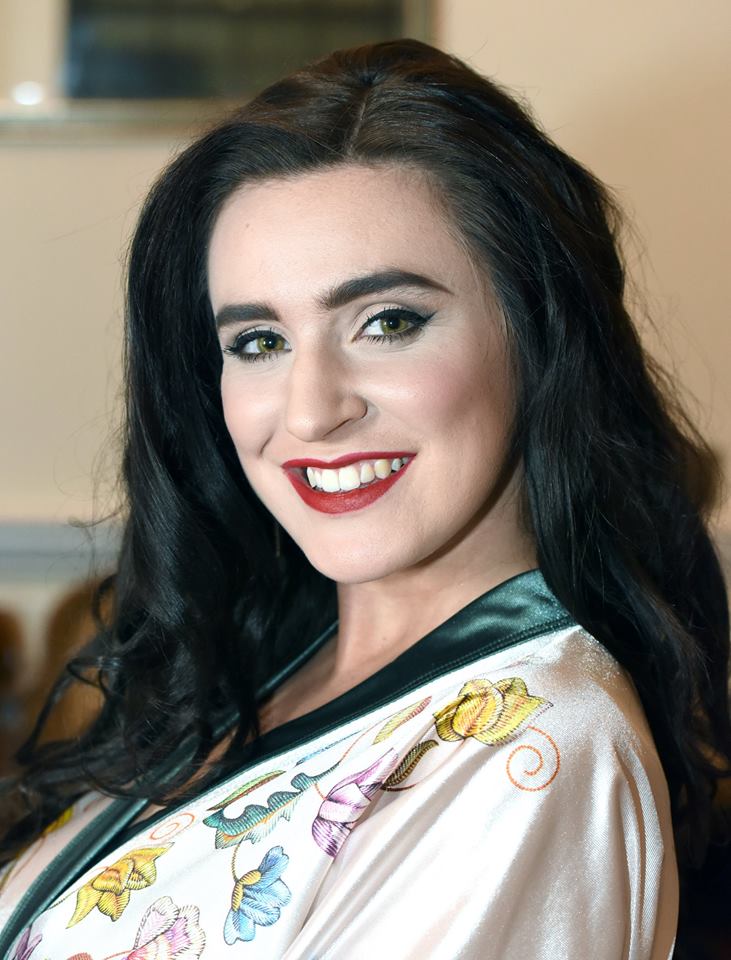 (Model Maisie in floral kimono, image by Caroline Lawrence)
Moving onto the monochrome moment of the night, we all know I love a monochrome moment, where black and white garments captured the catwalk. I'm a strong believer in that sometimes less really is more which this collection highlighted with subtle chic statements that collaborated with traditional lace detailing.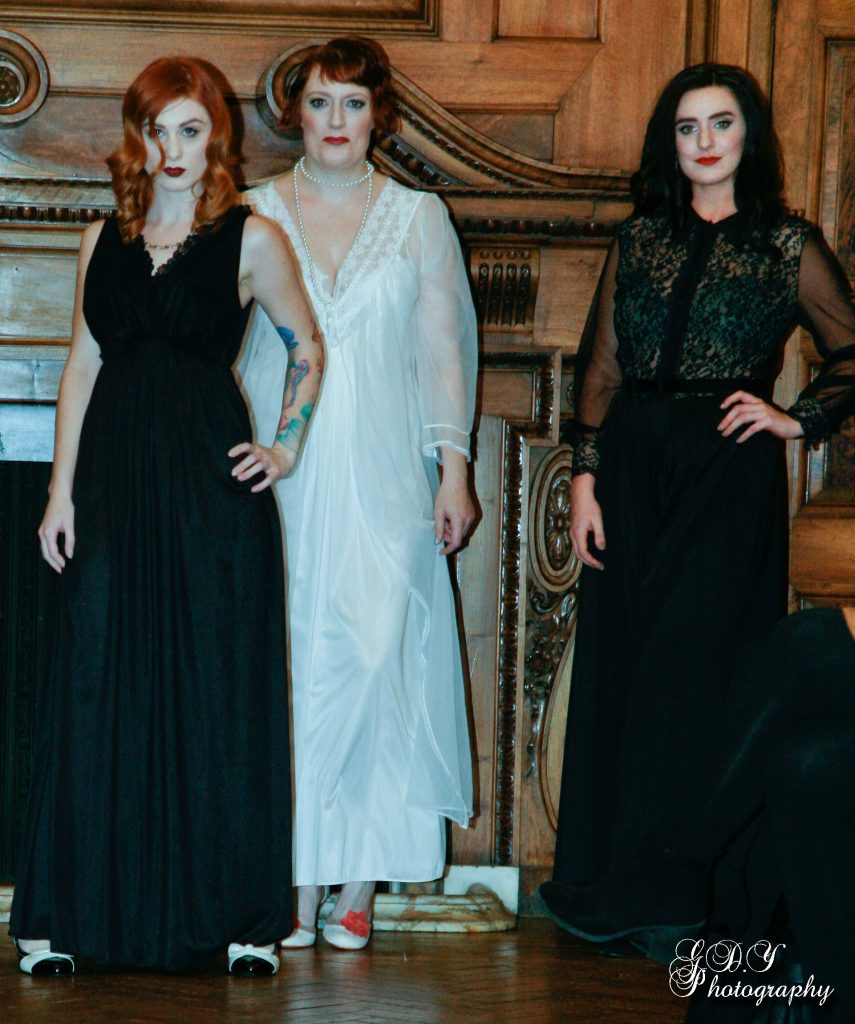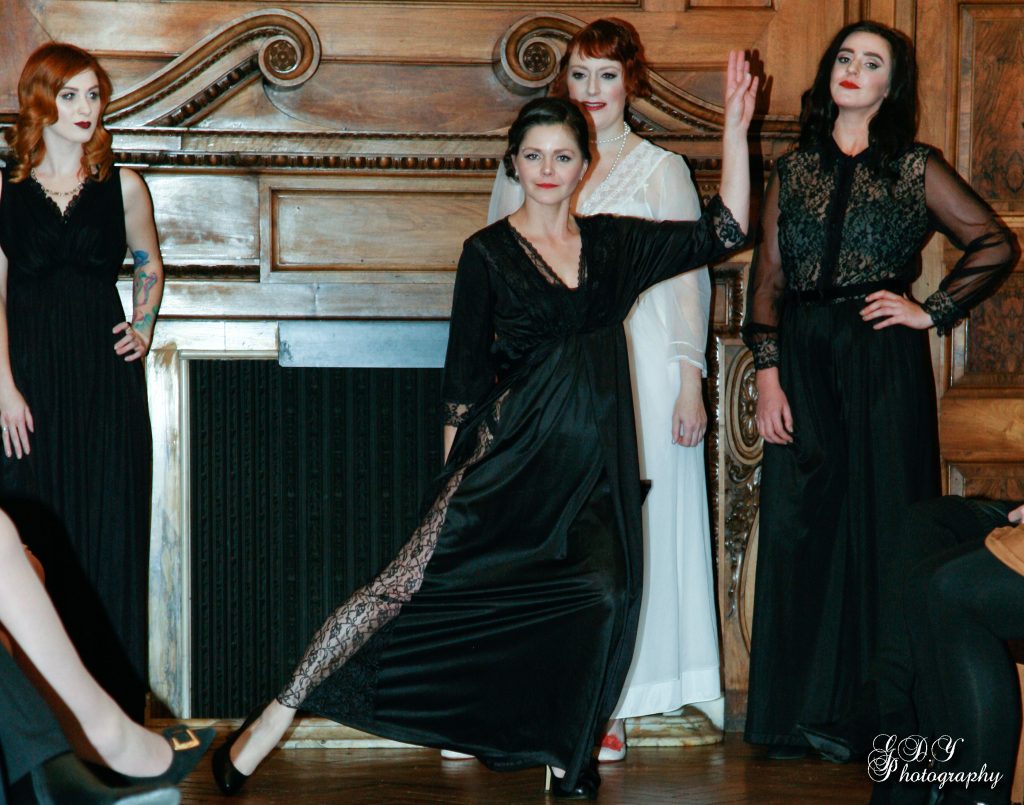 (Models Lydia, Beth, Maisie, Gerda & Estelle in 'Black & White', images by Gary Yallop Photography)
Last and certainly not least was the Pretty In Pastels collection that consisted of  2-piece peignoir sets. These displayed elegance and grace, every woman's dream, that didn't shy away from the touch of faux fur to add character and substance.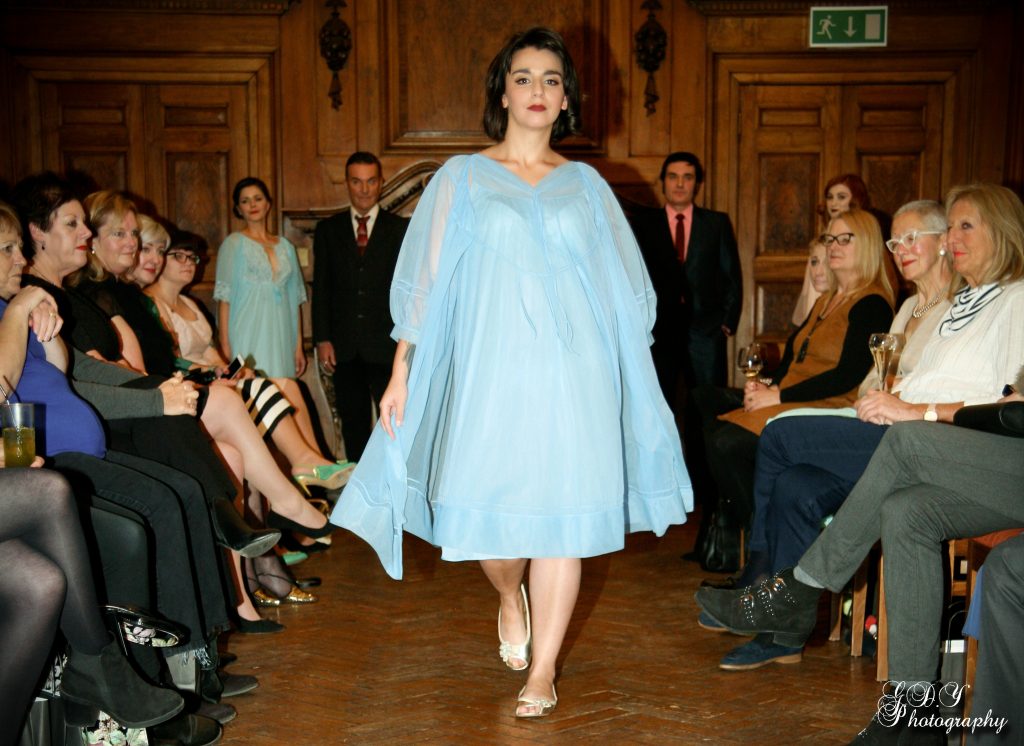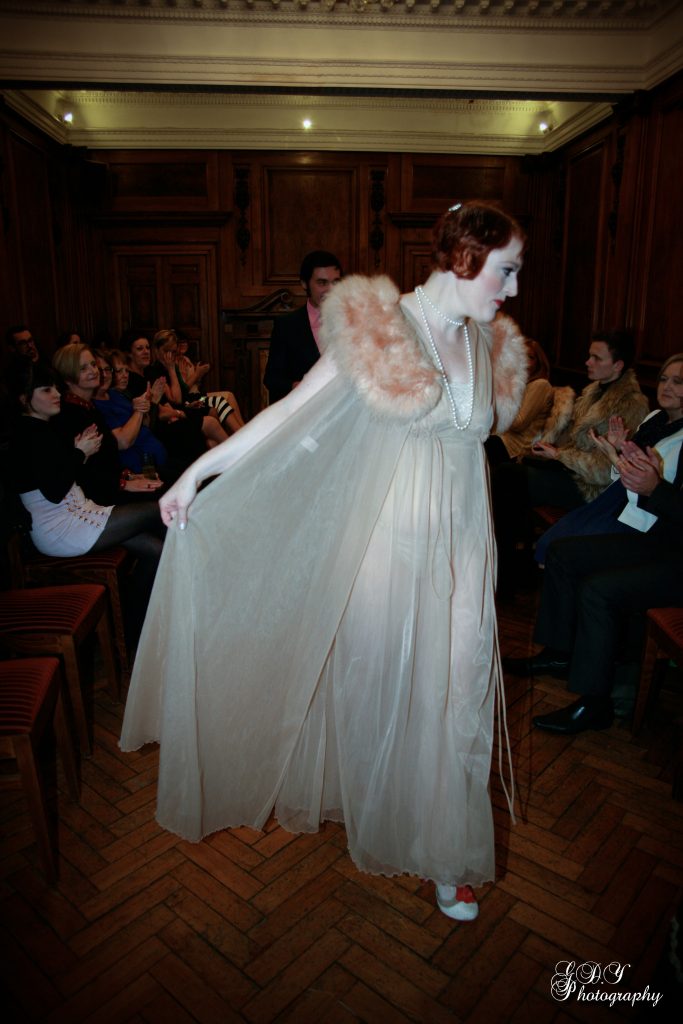 (Models Vanessa & Beth on the catwalk, images by Gary Yallop Photography.)
And not forgetting a brief collection of menswear robes which made an appearance. The unique 1960's patterned 'Mentor' brand robes had particular attention to detail in the print and structured silhouette that makes this every gentleman's essential wardrobe piece.
(Models Patrick & Simon in vintage robes, images by Gary Yallop Photographer.)
Vintage is almost like uncharted territory for me and is something I haven't divulged into much before, but something I've always admired. That's why this show was a perfect opportunity for me to attend and get a further insight into not only vintage, but a key segment that plays a part in the world of fashion.
Words by Jordan Wake
Images by Caroline Lawrence and Gary Yallop
Hair by Jessica Ludlow of Rock'n'Rolla Hairstylist and Clover Jalil of HairHabit by Clover
Make-up by Amanda Steed and Kirstie Barton Grimley
Clothing available from Wake Up Little Susie
Many thanks to Jordan Wake for being a lovely VIP guest and being interested in my vintage collections, you can follow Jordan on Instagram and Twitter too, and I'm sure we'll be hearing much more from him in the future.
Until next time, sweet dreams all! x