Having been involved with some of the 'Worth the Weight' vintage events at St Andrews Hall in Norwich, I've been meaning to share a few thoughts on this concept for ages…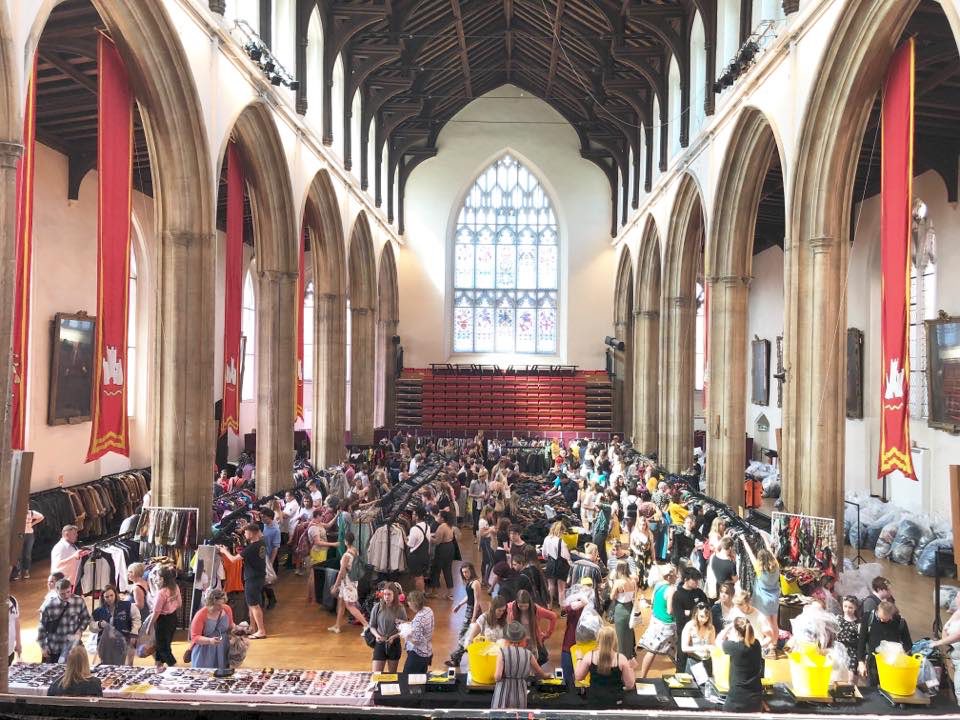 Historic St Andrews Hall awash with vintage shoppers…
I guess the idea of vintage kilo sales has been around for a little while now in the UK, but is still a relatively new way to buy vintage clothing compared to say traditional vintage fairs that feature a cross section of traders with their own hand picked collections of wares, or the ways that I started out buying vintage 30-odd years ago, i.e. car boot sales, charity shops, jumble sales & any second-hand emporium/junk shop we could find…
So what's the difference? A vintage fair will be all sorts of different traders, each with their own stall of goodies that they have sourced out & worked on themselves, and all with their own distinct style and flavour, usually accompanied by tea, cake & music and a jolly enjoyable way to shop for vintage.  The kilo type events on the other hand, involve no individual traders but simply the organisers turning up at the venue with literally TONNES of vintage clothing & filling the hall.
Everytime I work at these events, queues are round the block, whatever the weather! 
Sounds more impersonal than traditional fairs? well, it's certainly a very different way to shop which is probably why lots of people love it, we all like something different! But it's absolutely just as much fun in it's own way, and there are great finds to be made!
     One of my first Worth the Weight purchases – now one of my fave shirt-waister dresses.
I got involved with the Norwich events as  I generally have my eye on anything vintage based in Norfolk so I was keen to put my hand up to join the Worth the Weight Team, where I can often be found on the door.
This is a pretty intense job, and the slight downside is not having so much shopping time…but I absolutely love seeing the numbers and types of people going in (literally all age groups & 'types', basically there's something for everyone here!) and even more so, I really enjoy seeing happy customers going out with full bags, and so interesting to see what's being bought (you get given a big see-through plastic bag on arrival, so easy to spot what folk are going home with!)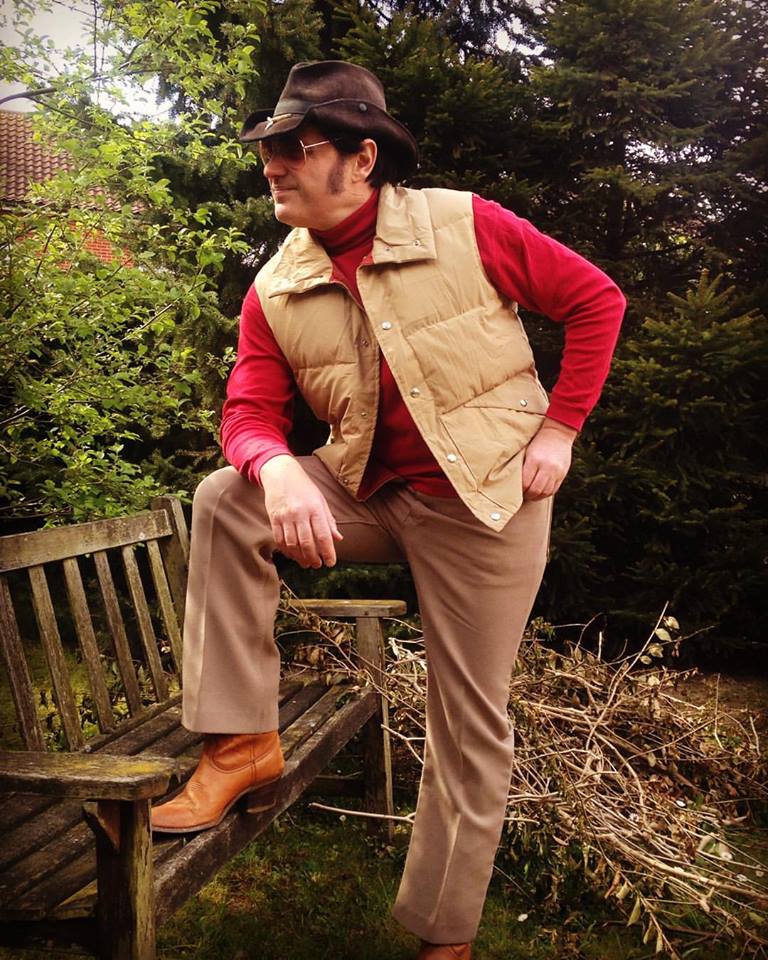 Here's hubby Simon with one of his first Worth the Weight purchases – he loves this genuine American body-warmer from J C Penney! (or vest as they would say in the USA..)
       I've mentioned before that men don't seem to shop the same way as women at vintage fairs (my other half is the exception that proves the rule!) so it's great to report that this totally does not apply at kilo sales – I found it so encouraging when I started working these events to see lots of young men buying bag loads of stuff, quite often denim & sportswear, and coming back time after time throughout the day to grab more (yes folks, the rails are topped up all day, so well worth making more than one trip if you have time!) and it's great that taboos surrounding buying second hand clothing seem to be disappearing by the second.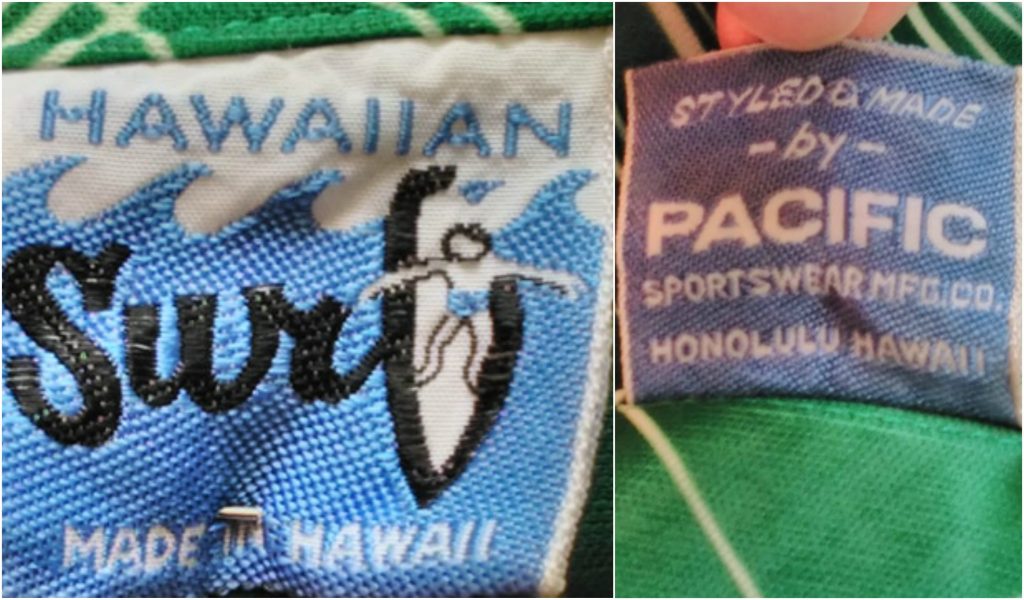 Gotta love a label – this genuine Hawaiian shirt was a very good find! 
So is it a bargain? Well, things aren't exactly pennies, but it does work out pretty reasonable – there are examples on the Worth the Weight website, but on a personal level, one time we bought a dress (good quality & lined) plus two 1970s shirts which came to just over £15, and at the most recent one a dress, 2 shirts (one a heavy denim one) and a pile of scarves came to around £20. Not bad. It depends on what you pick up, what it weighs & what it's worth to you of course – there are weigh stations for you to check where you're at as you go along.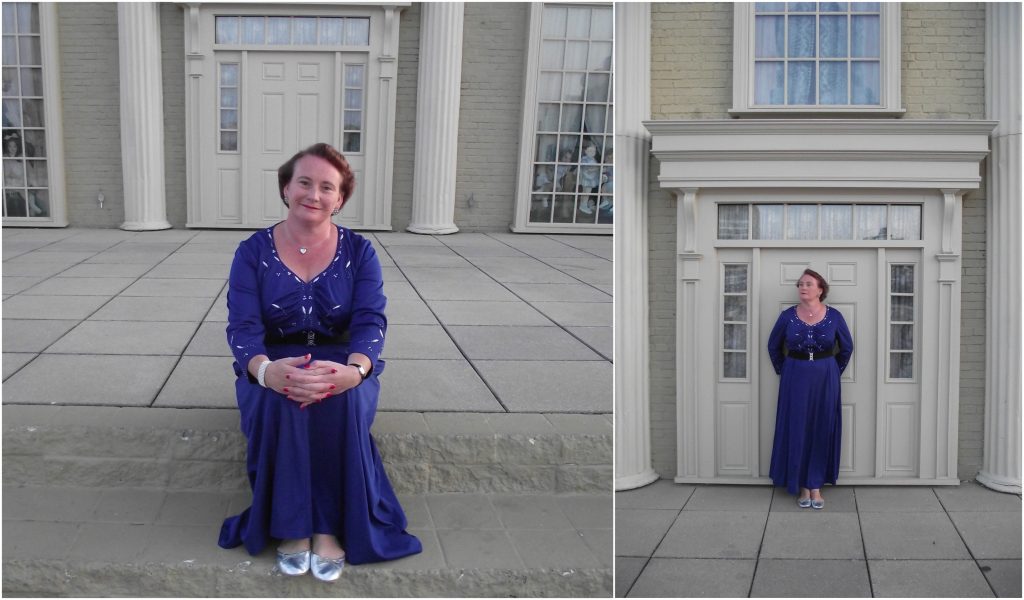 Another of my past purchases – totally lush bright blue maxi dress, that I wore for our 10th wedding anniversary in Memphis, Tennessee.  
Never underestimate how much fun this kind of rummaging is! Contrary to what some might think, this is far from a 'jumble sale' situation; everything is railed up in types of garments, with tables & bins for accessories so you know where to start, but just diving in is great! When I'm working, I just spend 20 minutes at a time shopping, but I've always homed in on some amazing finds for me, and it's surprising how quickly you can amass an armful of 'maybes' to try on.
A great opportunity for vintage traders too – the age of the clothing is advertised as 1960s onwards, but I've spotted more than one 1950s gem in there too and if you have a stock budget, you can easily find some good quality items to fill out your own vintage fair stall after a little tlc. Do be aware that each item isn't individually checked & laundered of course, have a check for condition, but mostly it's fine and I'm happy to mend a seam & give something a wash & press anyway.
I haven't bought too much stock for my own business (frankly I don't currently have room in my house…) but I think at the last sale I attended I could easily have picked up a dozen early 1960s cocktail dresses, all brocade & sequins. I couldn't resist this lovely robe however! In luscious soft toweling it can easily double up as a beach cover-up, and was perfect for this 1950s styled beach shoot that I provided outfits & styling for recently (still available and coming to my Etsy shop soon!)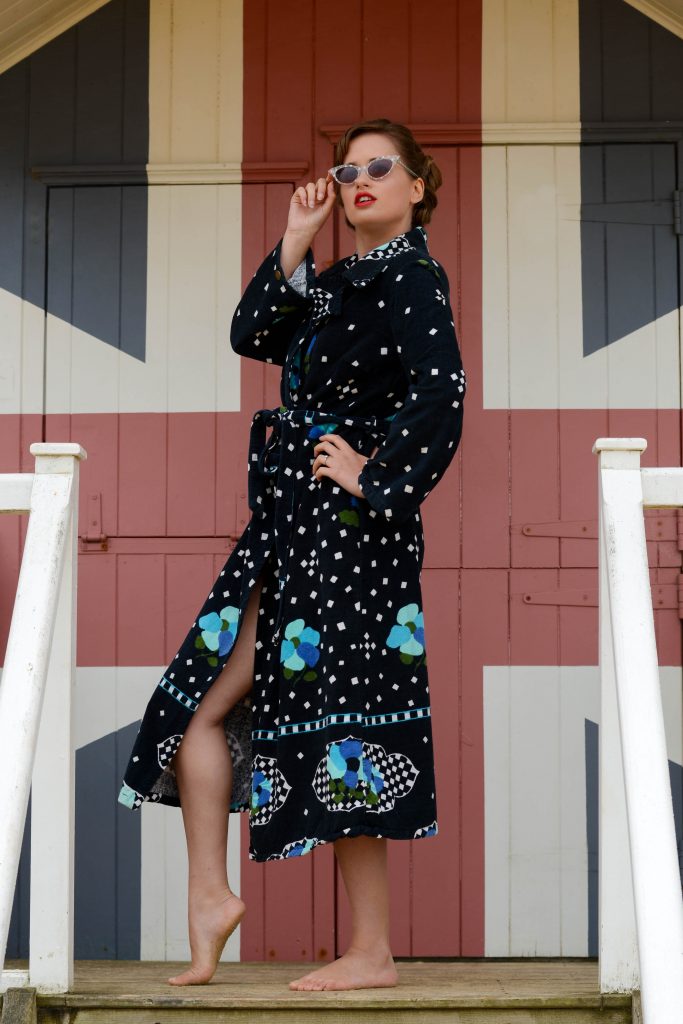 Model Jody Sturman, hair & make-up by Rock 'n' Rolla Hairstylist, image by Caroline Lawrence Photographer.  
Right now, there's a lot of emphasis (and rightly so) on the impact that fast fashion is having on the environment and the importance of recycling, upcycling and buying second hand clothing, and it is therefore genuinely heart warming at these events to see literally tonnes of vintage clothing leaving that hall & going home with all sorts of people to be loved again, and have another life rather than being discarded.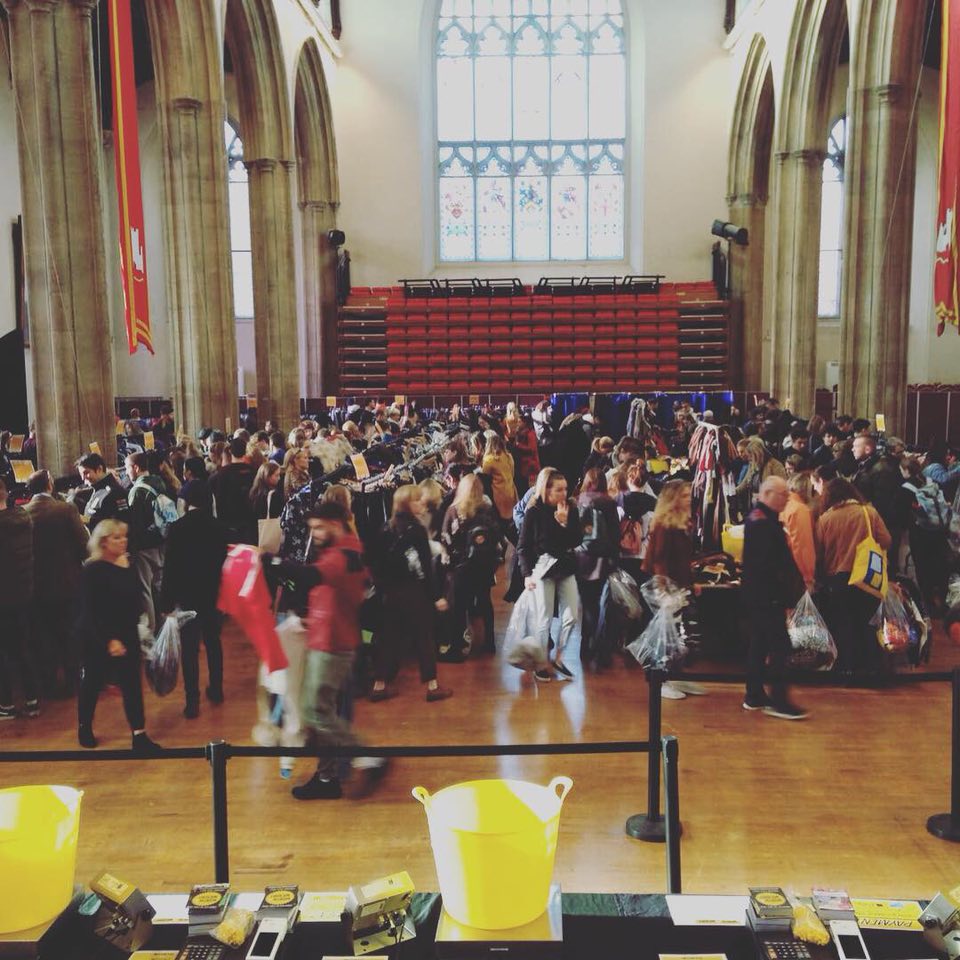 The next Norwich Worth the Weight Vintage Kilo Sale is coming to St Andrews Hall on 26th May 2019, but they are held all over the Country so do check out their Facebook page,
They may or may not replace vintage fairs for you but really, I think the experiences are so very different that there's more than room for both. Go try it out, I bet you'll be hooked!