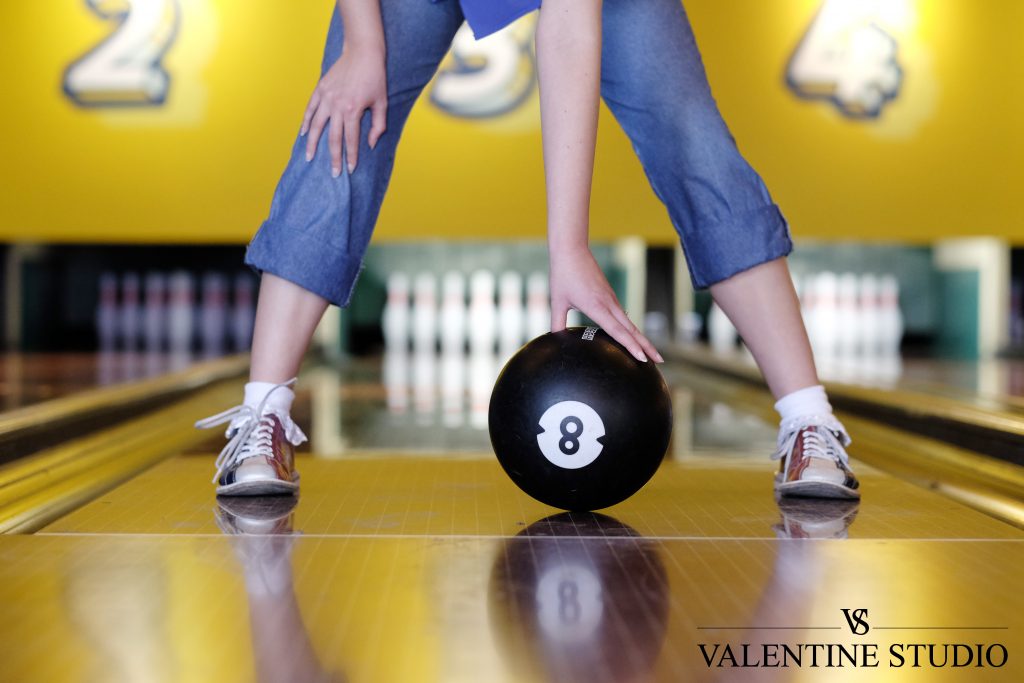 I had heard of the new bowling alley to arrive in Norwich, but hadn't visited yet so when Jessica of Rock 'n' Rolla Hairstylist was invited to put together a team to shoot some images there, we were all intrigued to have a look, and see how we could work with the space. The Bowling House opened on Dereham Road early in 2018 and we were pleasantly surprised, as we lugged all our shoot equipment, to find that it's really easy to get to from the City Centre. I have to say that on arrival, I made straight for the menu as one of their boasts is amazing food (alongside milkshakes, cocktails & a fully stocked bar) and I made definite plans to return for the nachos!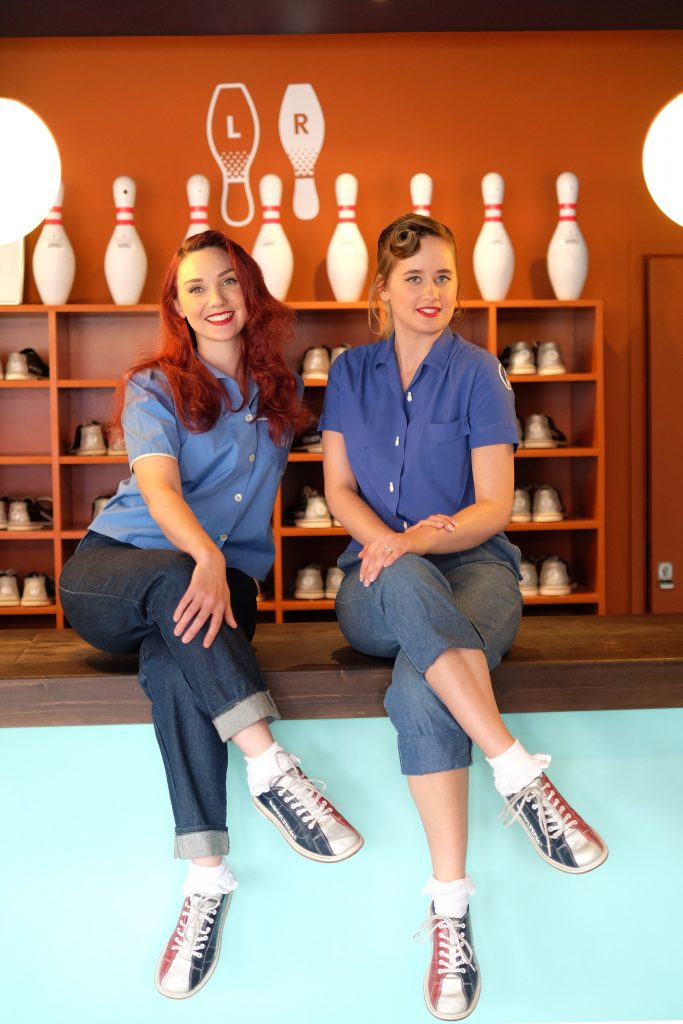 Our photographer Janie Richardson was immediately on a mission for the best areas to shoot for lighting and backgrounds and was also not disappointed – it's a really beautifully coloured & lit venue with a great atmosphere (even on a weekday morning…) It's described as having a contemporary vibe, but we thought that the bowling motif would make for an eye catching 1950s American teen photo shoot and in fact, although it doesn't have the clichéd red & chrome retro fittings, the Bowling House does have a rather friendly vintage feel to it too; bowling balls & pins just can't help but evoke nostalgia, alongside the well thought out fittings such as the genuine vintage cinemas seats.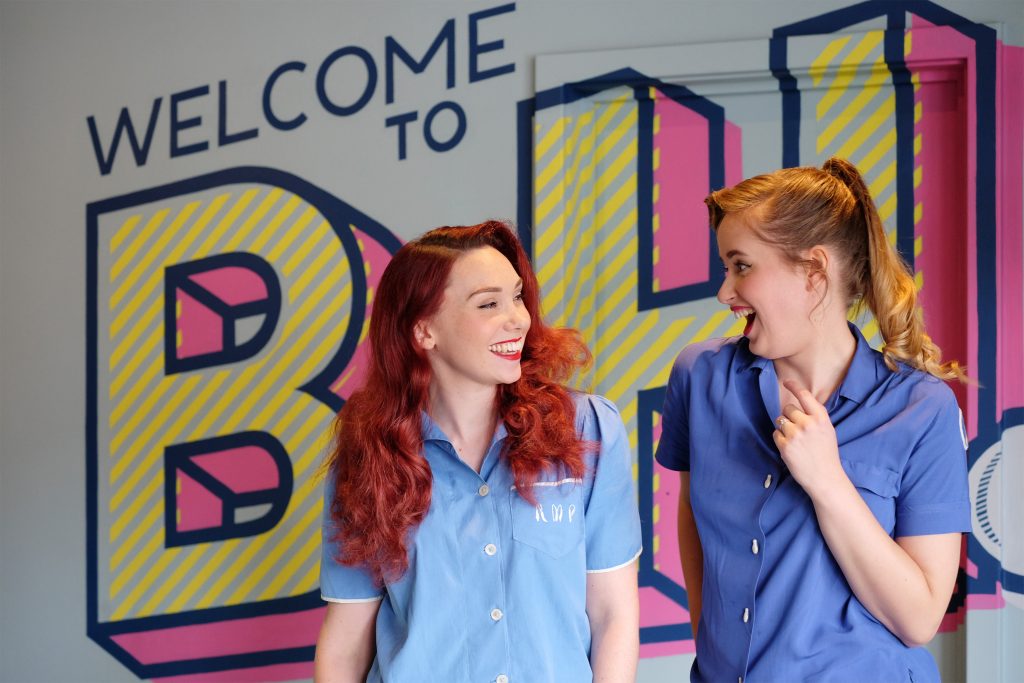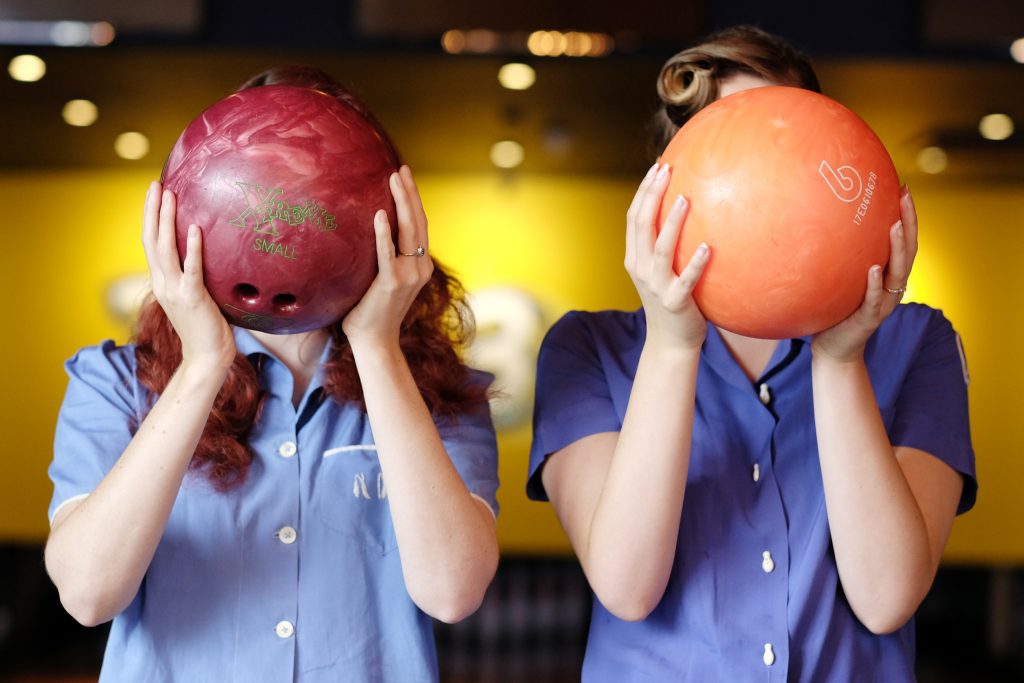 (Just look at those super cute bowling pin buttons on Jody's shirt! Both genuine 1950s bowling shirts were found in the depths of my own collection…) 
We chose Jody & Harriet as our models with a '50s teen-age buddies evening out in mind, and indeed they did giggle throughout the shoot like a couple of school friends, so the laughter you see is natural! To give the images a unique feel, I used entirely true vintage 1950s clothing from my own collection, so each outfit is truly a one-off and period correct. In delving around, I was pleased to find a couple of original bowling shirts that went so well with the side-zip jeans for a casual sporty look, and then I picked two 1950s dresses with a matching 'best friends' feel, but in different colours. Of course all of the outfits were given the finishing touch with ankle socks and the venue's own bowling shoes.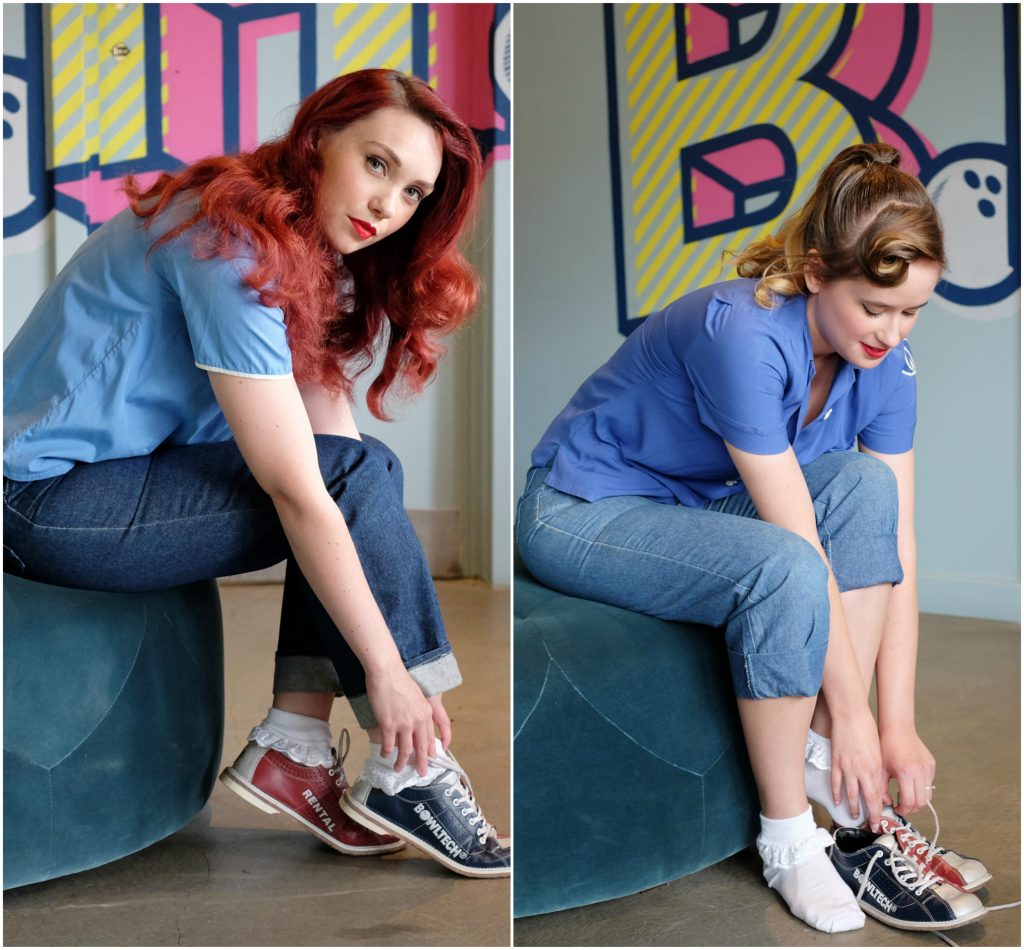 (Hair stylist Jessica brought along the sassy ankle socks to complete the outfits! Many years ago I wore these authentic side-zip jeans a lot, side-zips are so flattering…)  
For hair, Rock 'n Rolla Hairstylist gave Jody a classic 1950s curly pony-tail with a roll at the front, a perfect simple style to keep unruly hair out of the way on the lanes! For Harriet, she went for traditional '50s pin-curls which tamed her voluminous locks into a perfect vintage shape. Our make-up artist was Ezme Isgate, and Ezme decided to keep the look fresh for a teen vibe, giving a classic retro feel with winged eyeliner and everybody's favourite red lipstick.
(Here you can see makeup, styling & hair magic in action! With Ezme, myself & Jessica)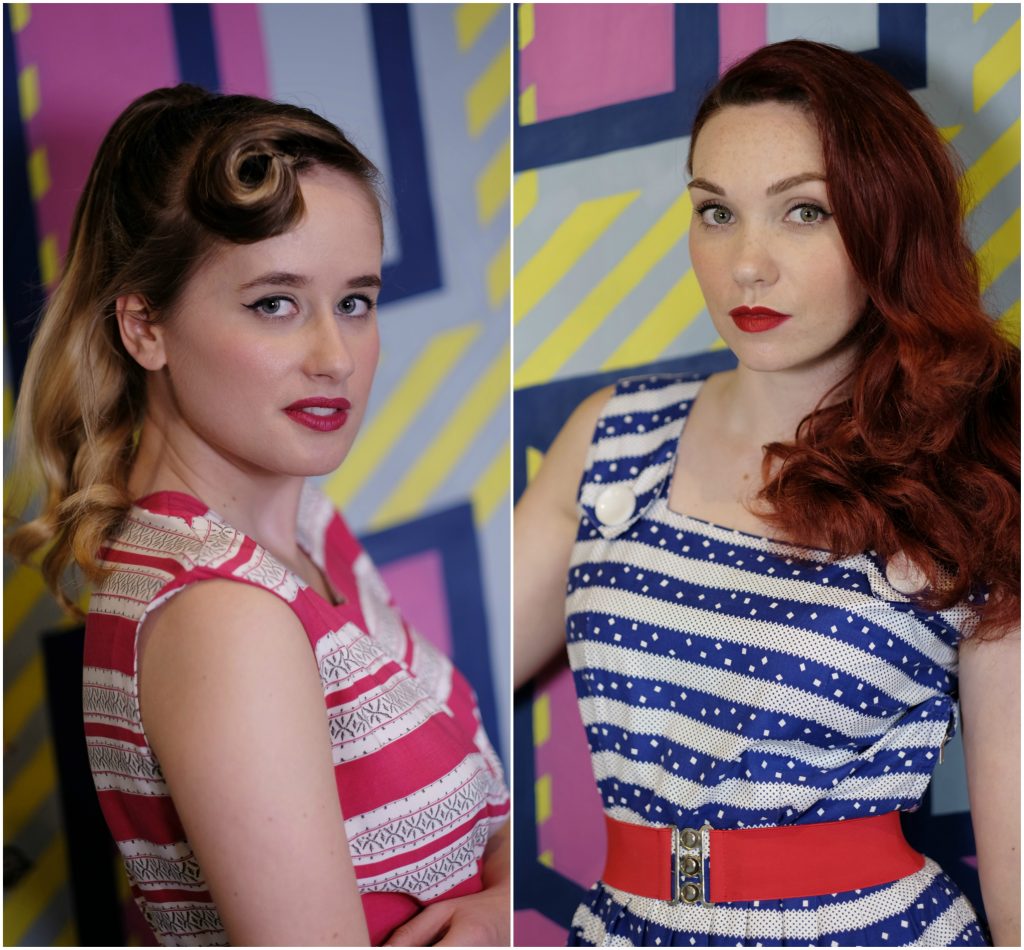 (Both my own dresses & ones that I used to wear a lot, seeing Jody in the red one, which was a personal favourite, made me feel a little emotional! (In a nice way) Dresses teamed up with clashing waspie belts for an extra pop of colour) 
With so many photogenic areas of the Bowling House, Janie decided to create images that told the story of the girls' visit from arrival, putting on their shoes, heading to the lanes, and enjoying a milkshake, having a lot of laughs along the way, which we actually all did! (and pleased to say I ended up finishing up the milkshakes!)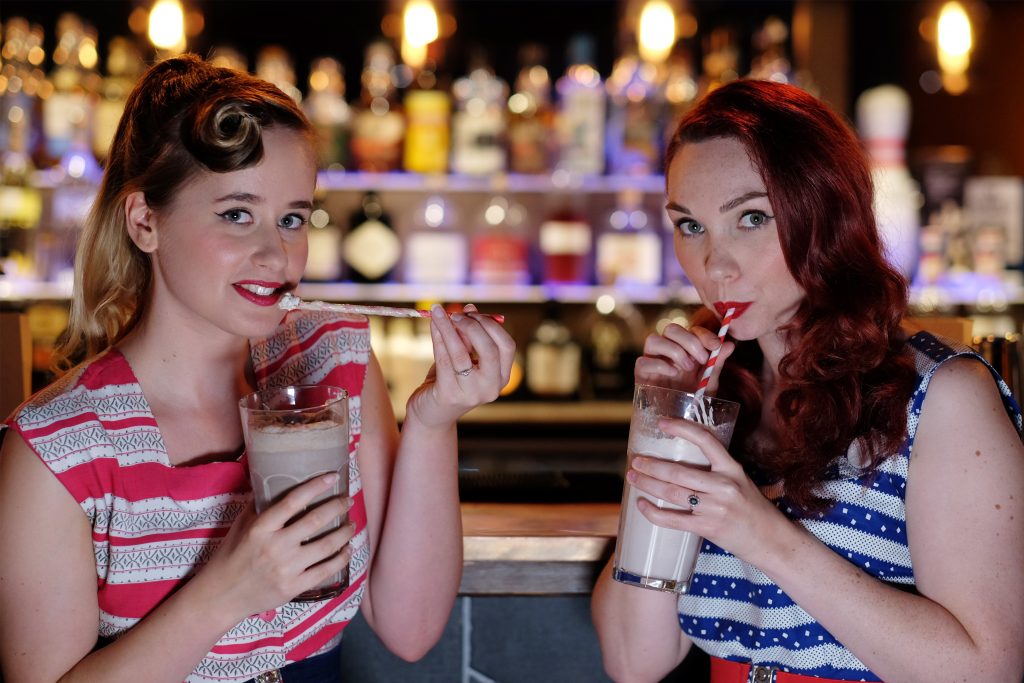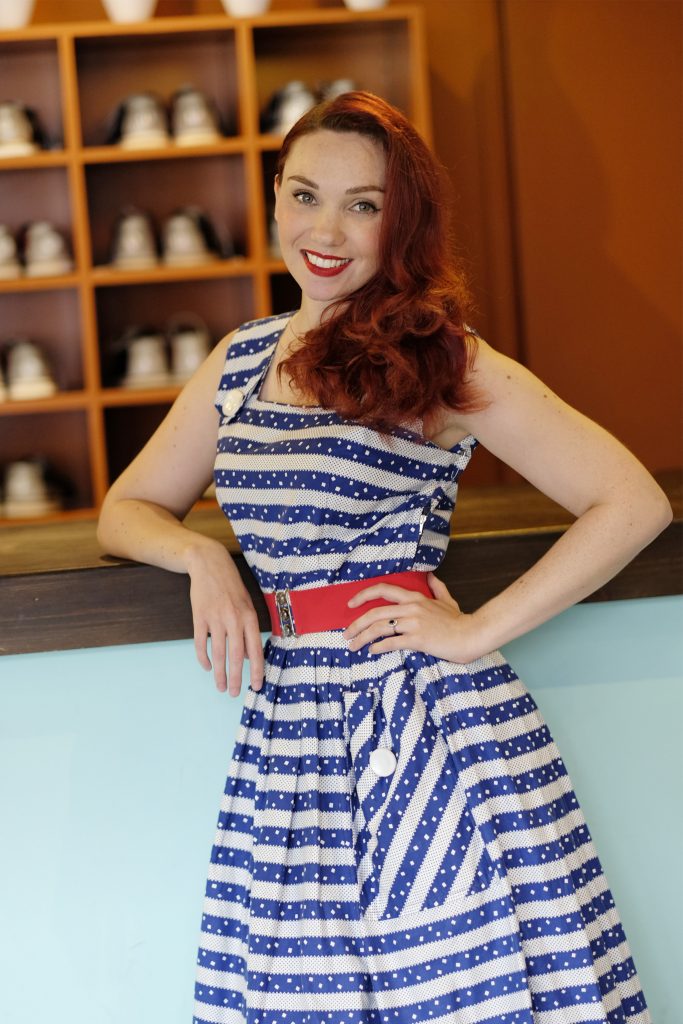 The venue is very informal, with lots of events and themed nights, and a non-competitive atmosphere that made even a total bowling novice like me want to go back and have a go! (and try out those nachos of course…)
In the meantime, let's go bowling!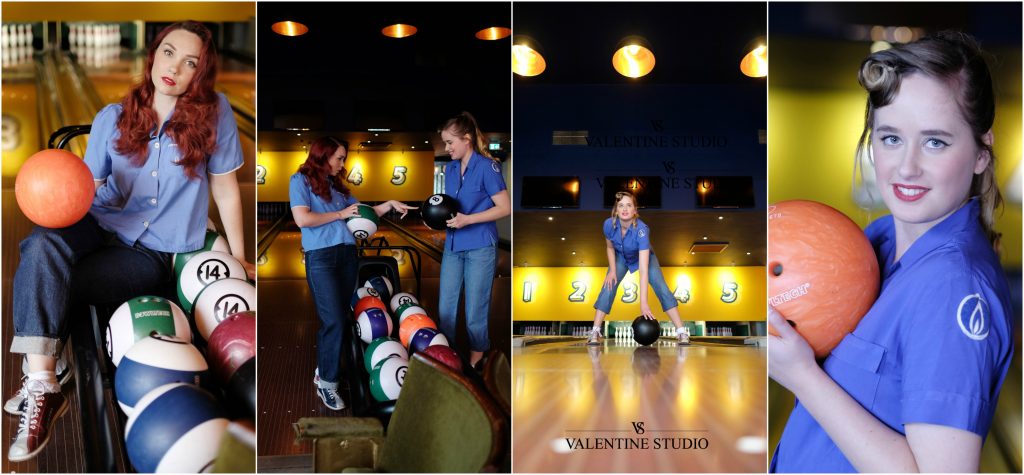 Credits:
Photographer: Janie Richardson, Valentine Studio, www.valentine-studio.co.uk
Models: Jody Sturman, www.facebook.com/jodysturmanmodel
Harriet Howard
Outfits & styling: Susie Pritchard, Wake Up Little Susie, www.wakeuplittlesusie.co.uk
Makeup: Ezme Isgate, www.facebook.com/Ezme-Isgate-Makeup-Artistry-215736375295893/
Hair: Rock 'n' Rolla Hairstylist,   www.facebook.com/RockNRollaHairstylist
Location: The Bowling House,  https://www.bowlinghouse.co.uk/