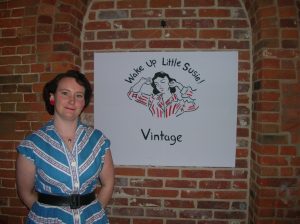 Well, hello! I'm Susie of Wake Up Little Susie. One of the main things I was keen to do when the day job finished at the end of 2014 and I had 'more time' on my hands, was to start writing my very own blog (now that I know what one actually is) and although we all know that 'more time' doesn't actually exist, ever, I'm still determined to find time to write.
Reading & writing have always been among my favourite things & 'Authoress' (preferably preceded by 'Best Selling') was top of my 'What I want to be when I grow up…' list when I was at primary school. Truthfully, the teenage me would have expected the 40-something year old me to have a novel or two under my belt by now, but I guess there's still time…
In the mean time, I'm very excited about the idea of a regular blog post to enable me to write about & share subjects that I am passionate about which are likely to include pop music, popular culture, fashion, style, history, literature, pyjamas or any combination of those things!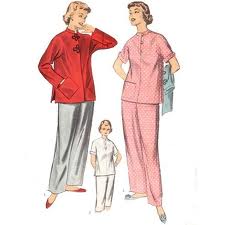 This will also tie-in beautifully with my own business – Wake Up Little Susie – which has been running for 4 years & has become my main income from this January, which involves vintage clothing, accessories, homeware & ephemera and particularly my specialiast subject of vintage nightwear.
I am also keen to touch on controversial subjects such as 'Double Denim – yes or no?'  & 'Is it OK to wear dungarees after the age of 5?' Sensitive issues that I have touched on through Facebook & I feel need more detailed analysis… I am also very interested in the history of fashion & where nicknames for iconic items of clothing came from – Harringtons? Ricky Jackets? as well as the influence of popular culture on fashion & vice versa.
For my own personal satisfaction as much as anything else, I want to do so much more than just buy & sell vintage clothing; I enjoy selling a brand, a personality, an experience and being able to write regularly can only enhance the overall world that is 'Wake Up Little Susie!'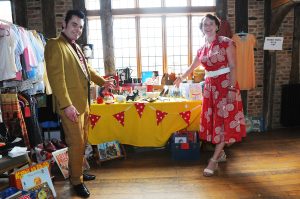 More about me, my business, where I live, where it all came from & an answer to the question 'Why Nightwear?' in future posts but for now, thanks for reading my first few tentative words & please do comment, share with your friends, let me know what you'd like me to write about & hopefully see you next time!
Susie x