Once upon a time, two beautiful princesses who had worked in a dark place called an office for millions of years (well, more than twenty…) were told that soon they couldn't work there any more and while they were pleased to be free, they didn't know what to do next, so started to plan a big adventure…..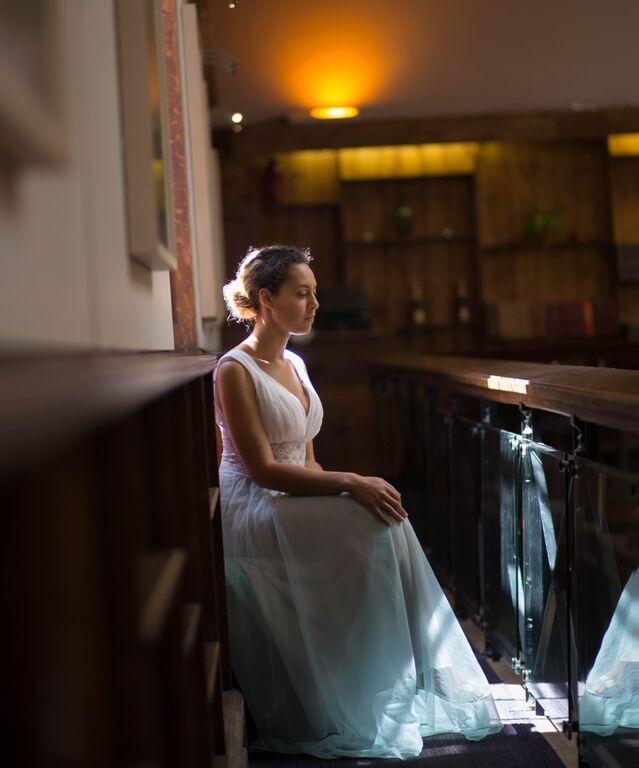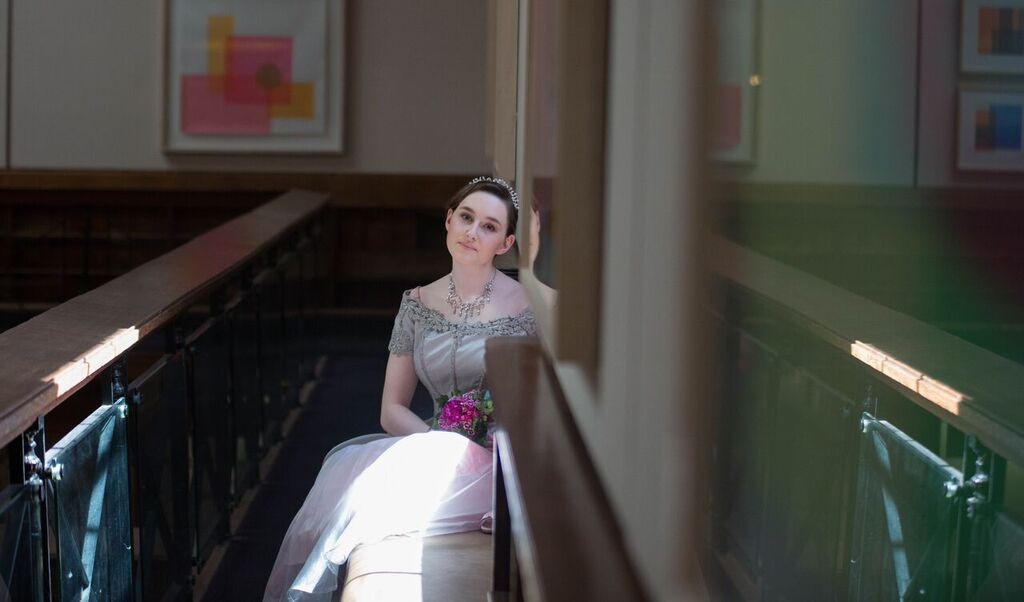 And that is how Sarah Henry from The Wedding Shed and myself from Wake Up Little Susie got together for a huge joint project in 2015 – the dark place was the department that was making us redundant, and our big adventure turned out to be Fly Me To The Moon Vintage Fashion Showcase.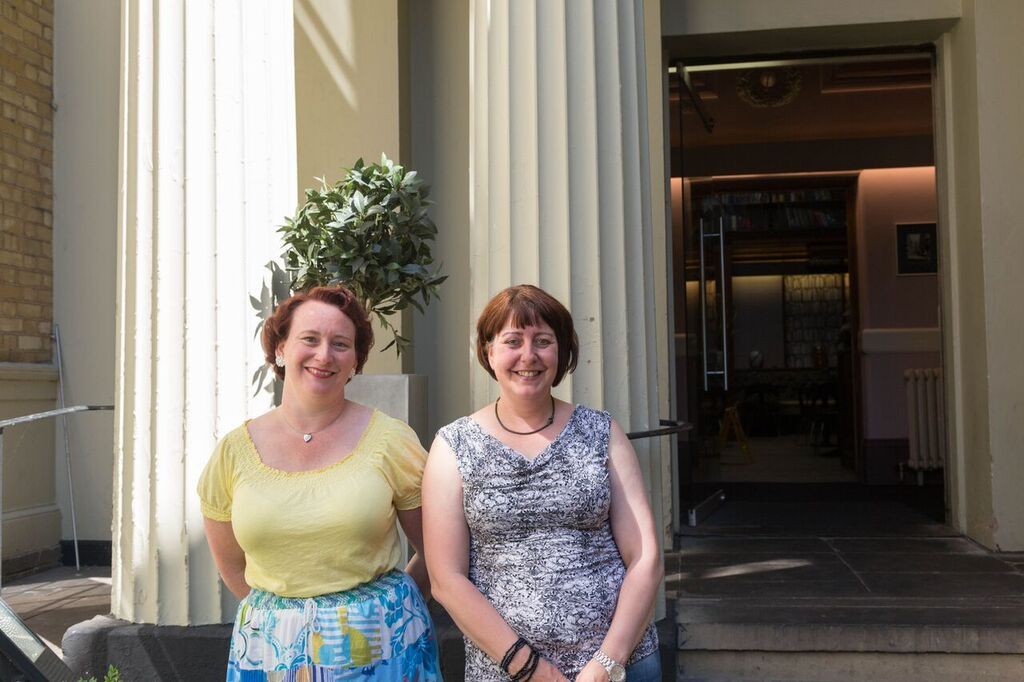 Me & Sarah are both lovers of vintage and fashion in general but coming from different angles – me from a life-long appreciation of vintage clothing & pop culture stemming from my love of 1950s Rock 'n' Roll music, and Sarah from the wedding fair scene as a florist & jewellery aficionado who suddenly became obsessed with vintage hats…My business, Wake Up Little Susie, had been running for a little while alongside my job and Sarah's was developing into vintage wedding dresses so we started to think about what we could do to really put our businesses 'on the map' once the day job became no more.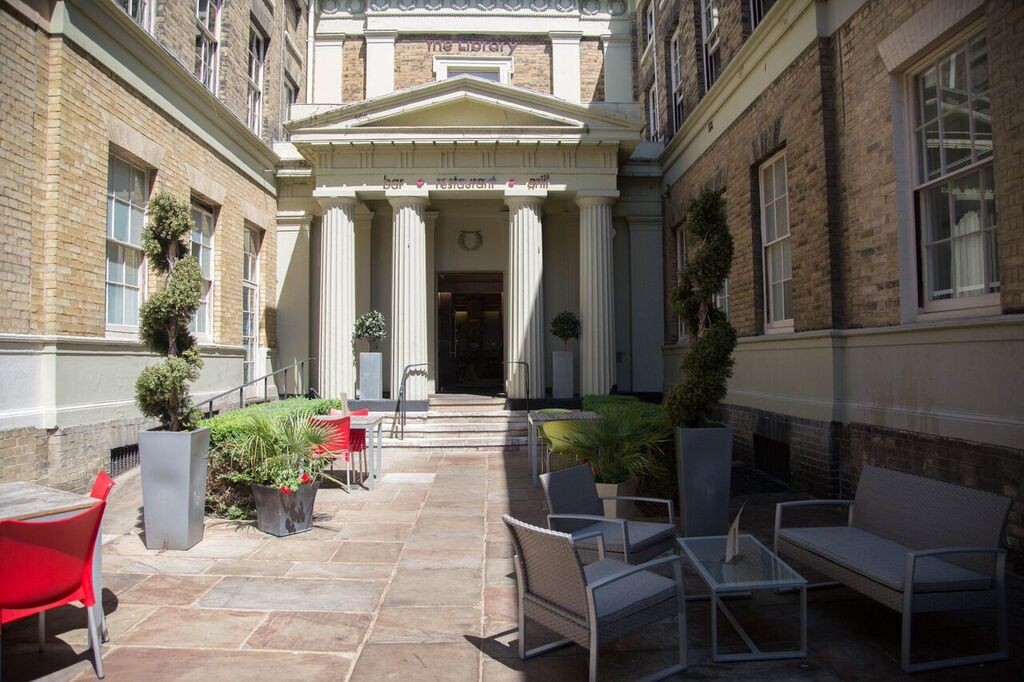 The fairy castle for our adventure – aka The Library Restaurant      
We had both successfully shown collections during Norwich Fashion Week and Sarah hit upon the idea of us holding our very own fashion show, combining her vintage wedding & occasion wear (not forgetting the hats) with my vintage nightwear and she quickly twisted my arm! We agreed that a theme is important (otherwise it's just a bunch of nice clothes) & that theme became 'Fly Me To The Moon' with mini collections based on the colours of the sky ( more on that in Part 2!) A few calls later and we had got Jayne Raffles from The Library Restaurant in Norwich on board which we were thrilled about as it's a beautiful historic venue in the heart of the City and having hosted a couple of previous events there for Fashion Week, we guessed that Jayne at least had a vague idea of what we were plotting….(little did she know…!)
A perfect venue for weddings & fashion shows!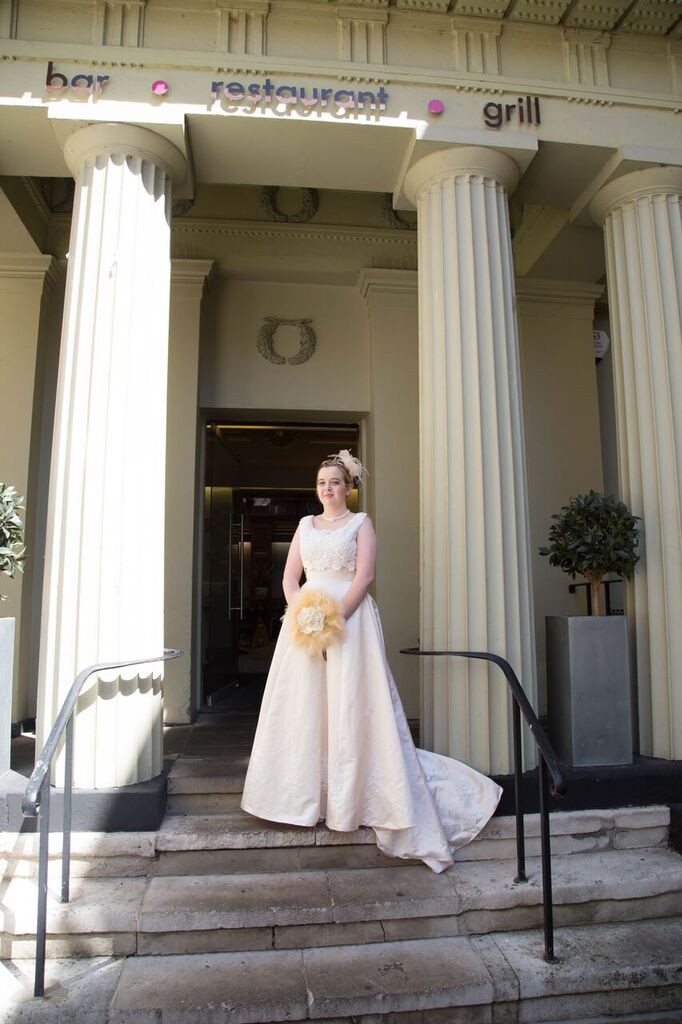 Early on in the planning, Sarah hooked up with the lovely Amanda Lewis from a company called China Angels with a view to her providing vintage china for our event, following Jayne's idea to accompany the fashion show with afternoon tea and we also roped in Naomi Edwards from White and Rose and Cheri Knock from Cheri Morello Studio for hair & make-up duties on the big day. Our massive, sprawling quest for models had also begun too….Remember, this adventure was almost a year in the planning!
So, publicity & promotion was to be a big part of this, after all it was about getting ourselves 'out there' so we concocted a very lovely press release & started to think about  whizzing that off to lots of publications – we quickly realised that we were all using old & not specially relevant images so, brain wave! We decided to do a mini photo-shoot on location at The Library itself to get some up to date & relevant images that we could all use for promotion.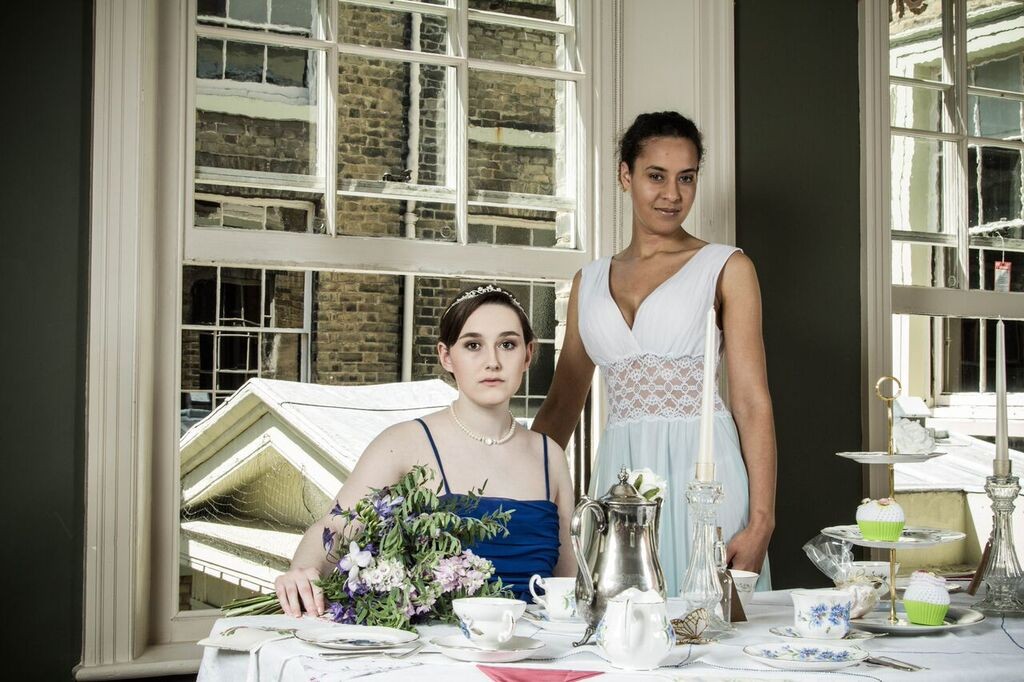 So, the next victim, I mean volunteer, to get mixed up in our rapidly expanding adventure was photographer extraordinaire  Simon Watson – we figured we needed a professional to get some really good images on the day of our show and I had been in contact with Simon after Norwich Fashion week so dropped him a line and thankfully it was an immediate yes! It made sense to call on Simon for the promo shoot too, so we could all met up & start to get to know each other so on a very hot day in June, we convened at the Library with Simon, Naomi, Amanda & 4 very lovely models – Fran Lewis, Emily O'Dell, Hailz Bombailz & Freya Wenonah who were all lined up for the fashion show too at that time (which wasn't until 7th November, so of course anything could happen…)
Of course our gentle sounding idea of a 'mini-shoot' turned into a gruelling long day on what seemed like one of the hottest days of the year, but  Simon was more than up to the task & we very quickly knew we had picked the right man for the job! We managed to capture some lovely outdoor images before the light got the better of us…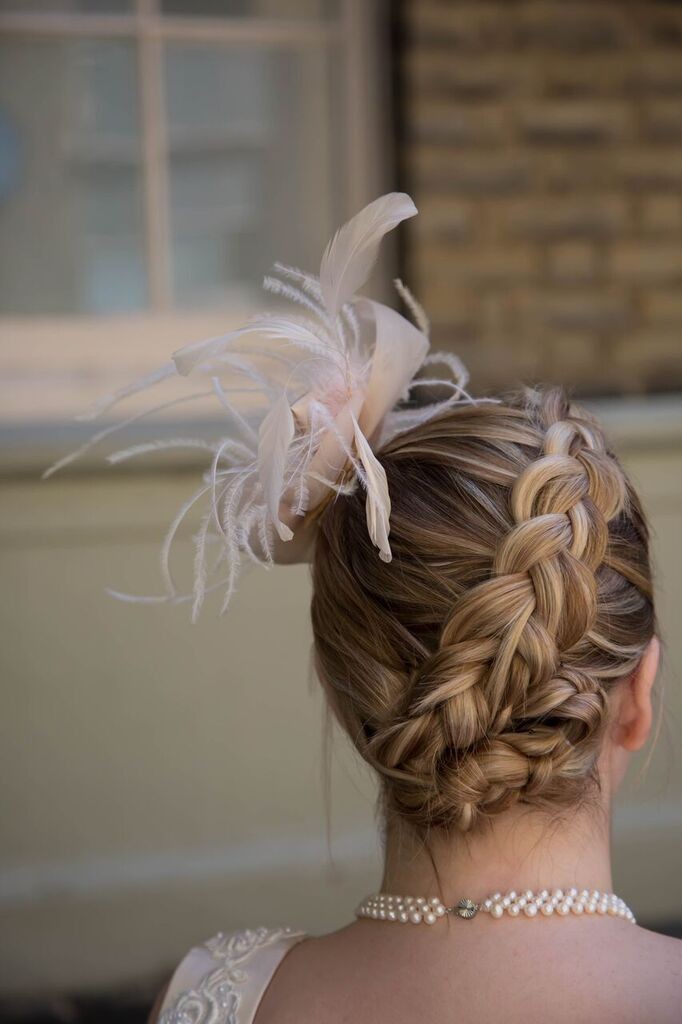 And Naomi Edwards did an amazing job all day, single-handedly looking after all of the hair & make-up in a calm & collected manner that we were very impressed with!
Luckily The Library was a dream location to shoot inside, where the light became our friend…
Amanda had also brought along a selection of vintage china & props from China Angels which we were able to use to great effect to set up a kind of cross between the Mad Hatter's Tea Party & a surreal wedding breakfast….
Simon was quick to pick up on positive aspects of the location to work with, and did some amazing work with reflections in the artwork on the mezzanine…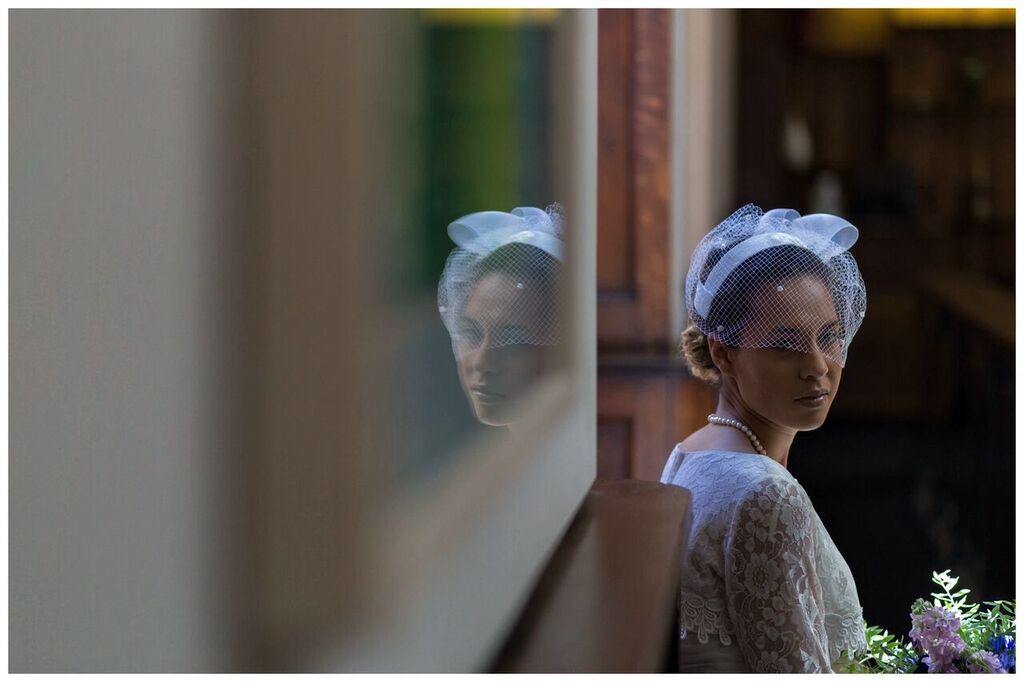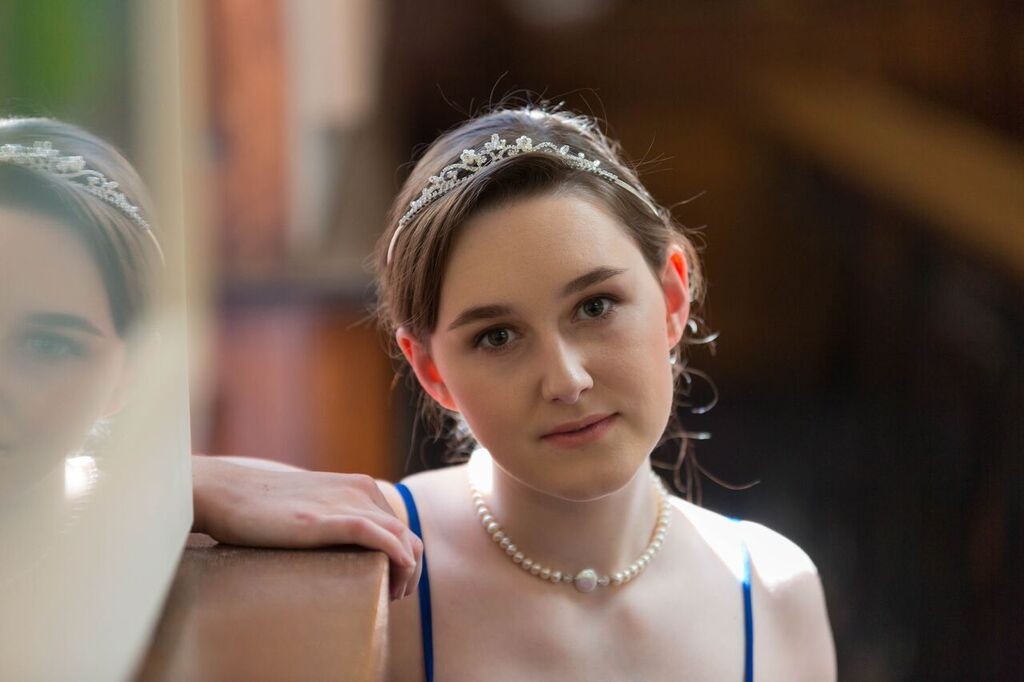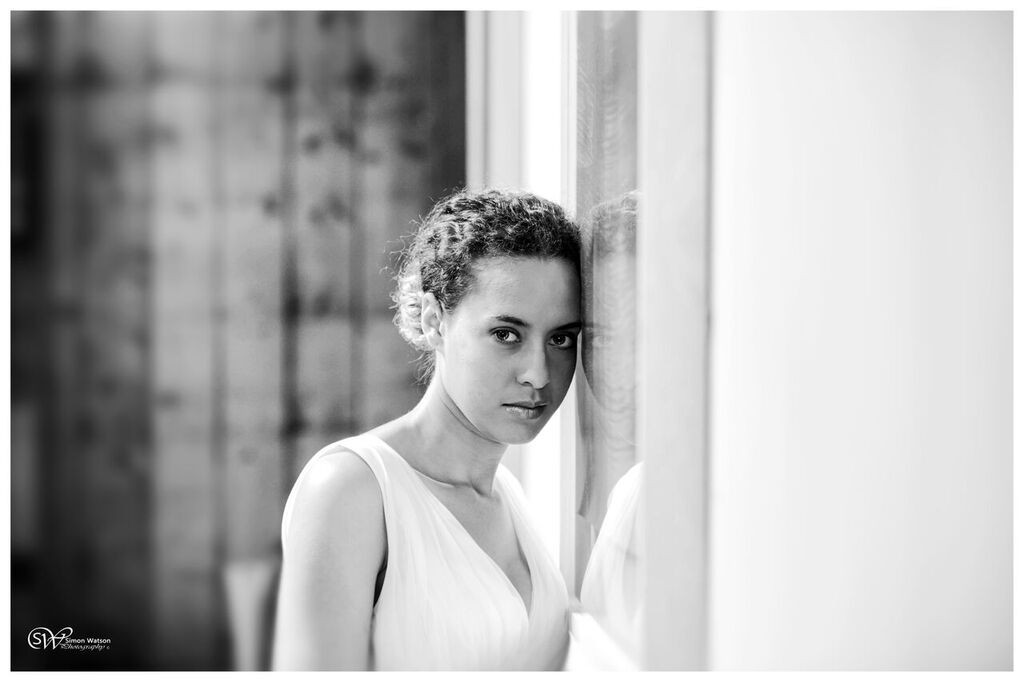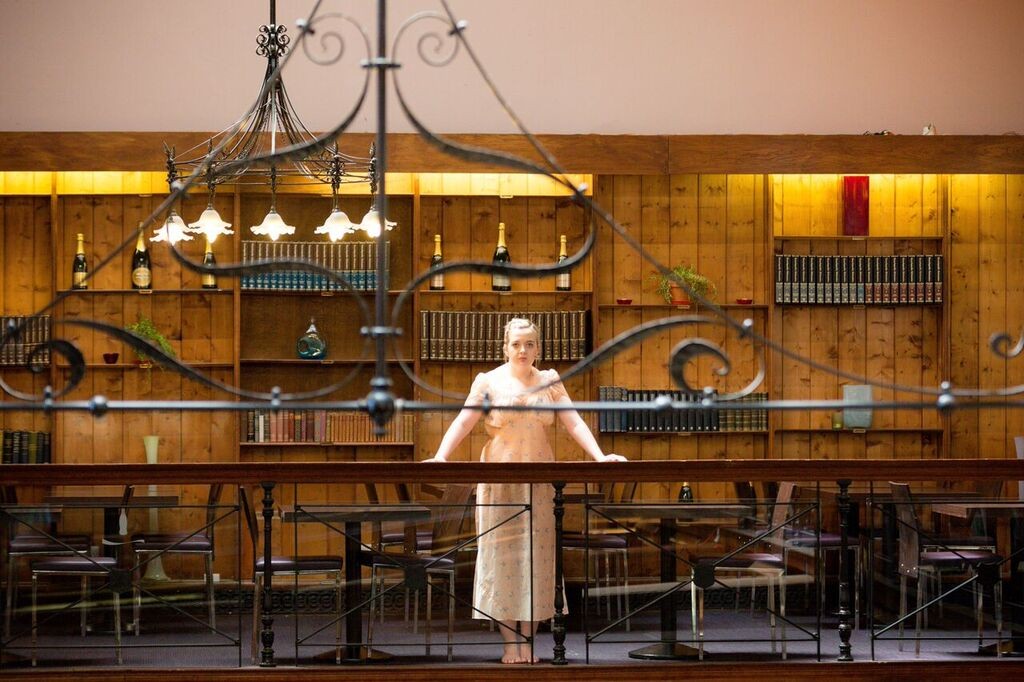 Those last two of Emily in a 1940s nightdress have a very Film Noir atmosphere to me….
It was a fantastic day that we were all really pleased with and it produced a whole load of exciting new images that we sent off to the press and were also able to use in a promotional display much nearer the time too.
Perhaps more importantly though it started to forge relationships with the people that were to stick with us all the way through our great adventure ….
And because we got so many great images, here are a few more!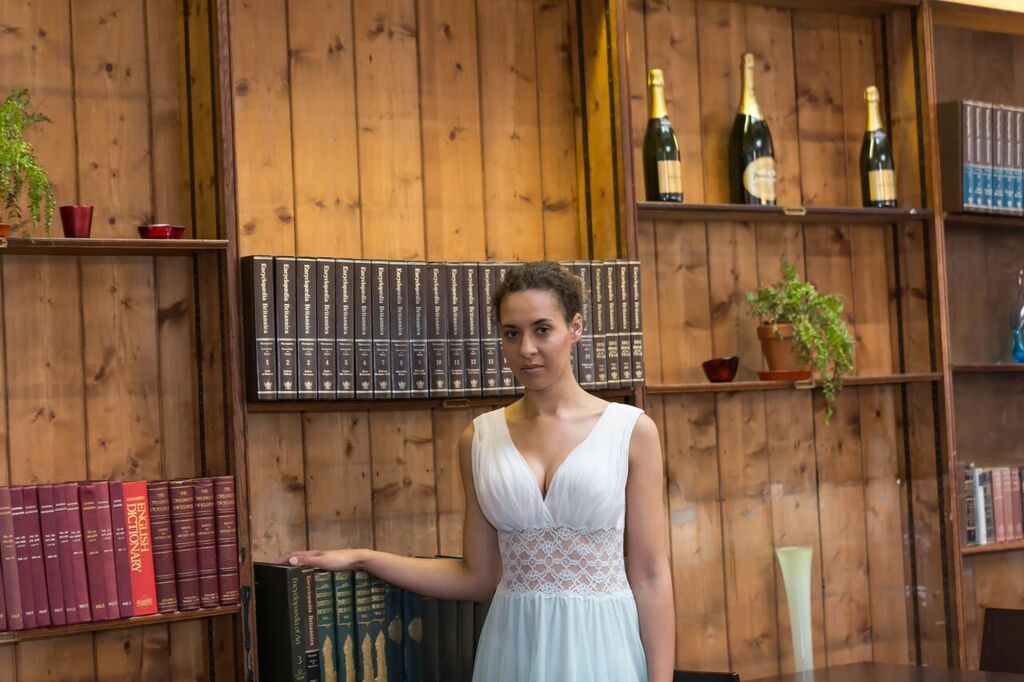 Stay tuned for Part 2 of our great adventure when more people join us along the way & we get much closer to our final dream x
Clothing from The Wedding Shed and Wake Up Little Susie, props from China Angels, photography by Simon Watson Photography, hair & make-up by Naomi Edwards of White and Rose, on location at The Library Restaurant.
Models – Fran Lewis, Emily O'Dell, Hailz Bombailz & Freya Wenonah.