Hot on the heels of Norwich Fashion Week 2016, I found myself once again assembling the prettiest of my pretty things & working on presentation, as the Norwich Most Curious Wedding Fair was on it's way!
I took part in the first Norwich Most Curious Fair in 2012, when my business was much newer (alongside hubby Simon, Artbeat64,  trying to convince couples that an original piece of artwork is a special way to commemorate their big day…) and it was really exciting; my stall featured vintage occasion-wear & accessories alongside a 1950s wedding dress that I bought for myself ages ago & which I'm still trying to sell…(See the full story of my wedding outfit !)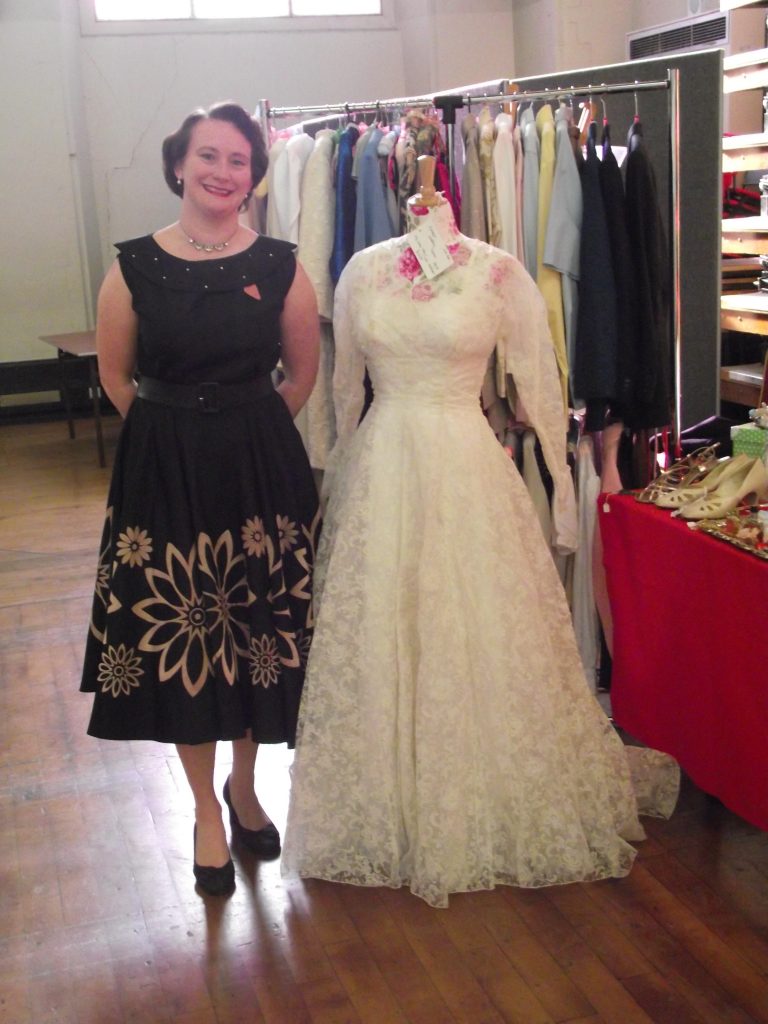 Me & the '50s wedding dress that's still in the loft…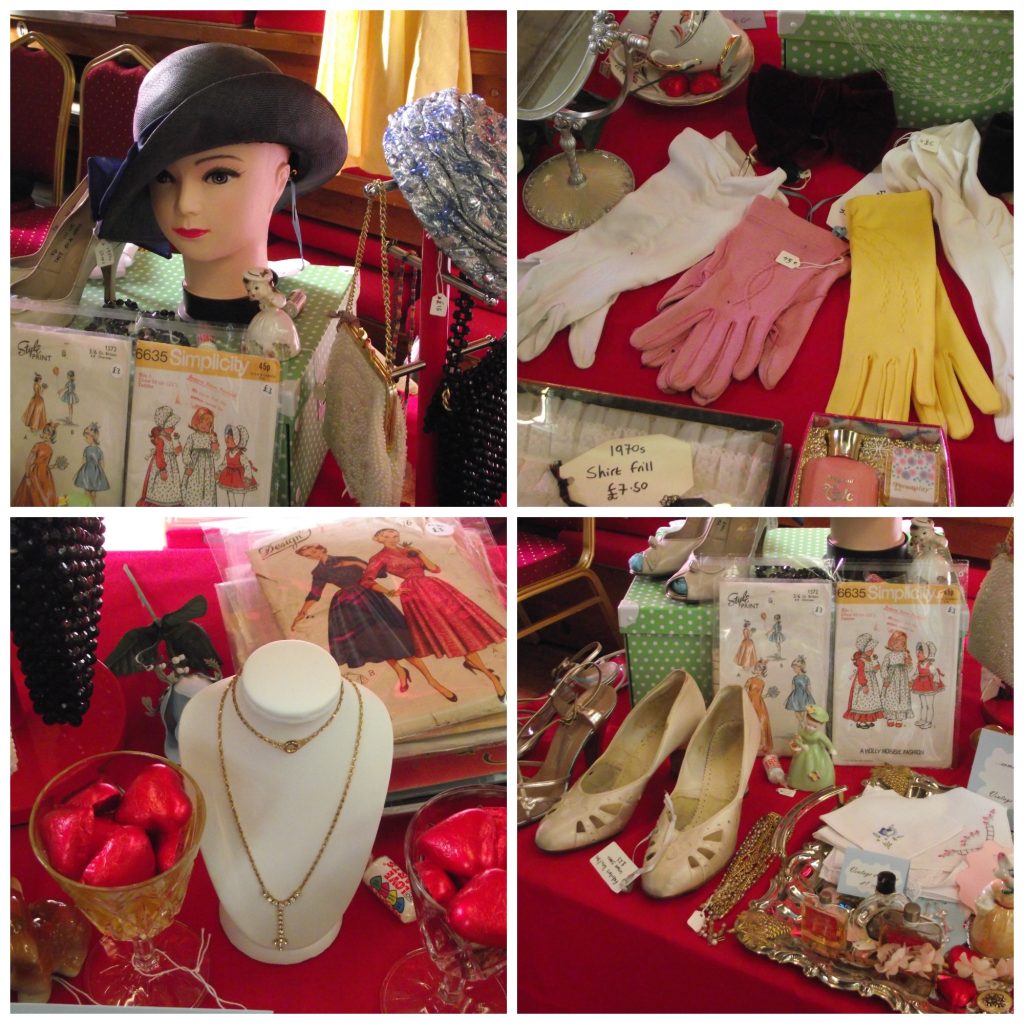 That was a fun stall, lots of wedding related vintage goodies…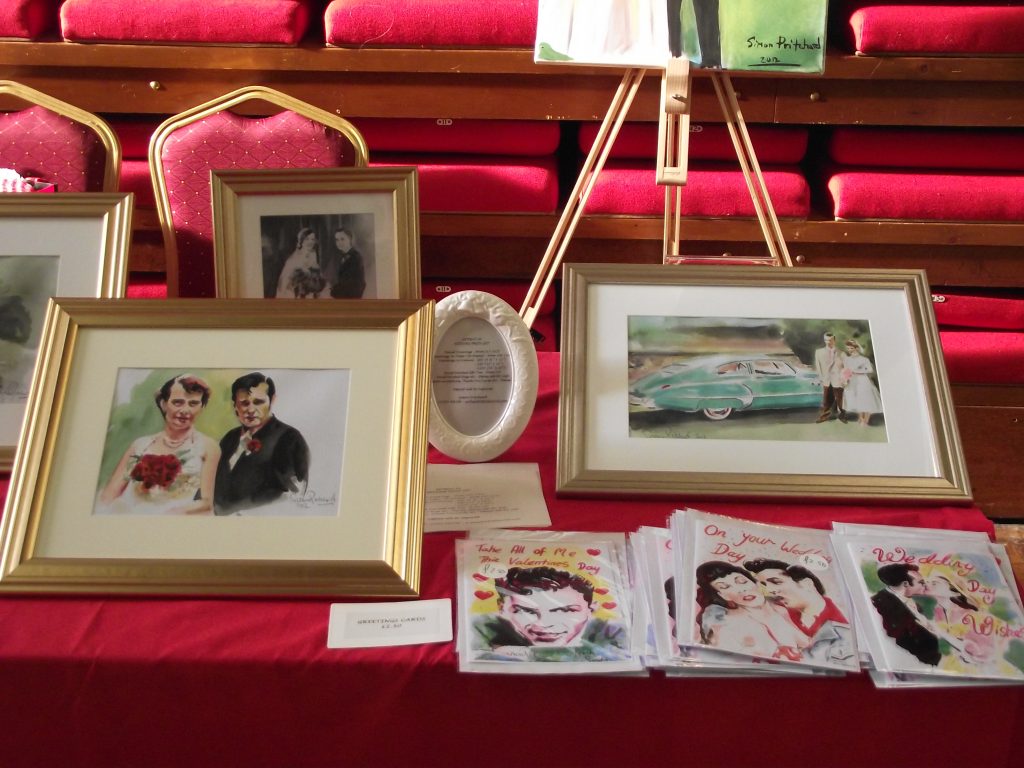 From the Artbeat64 stall.
The vintage nightwear was already becoming a thing for me though, and I have fond memories of this being the first time that some of my nightwear was featured in a 'proper' fashion show, I really was excited about this!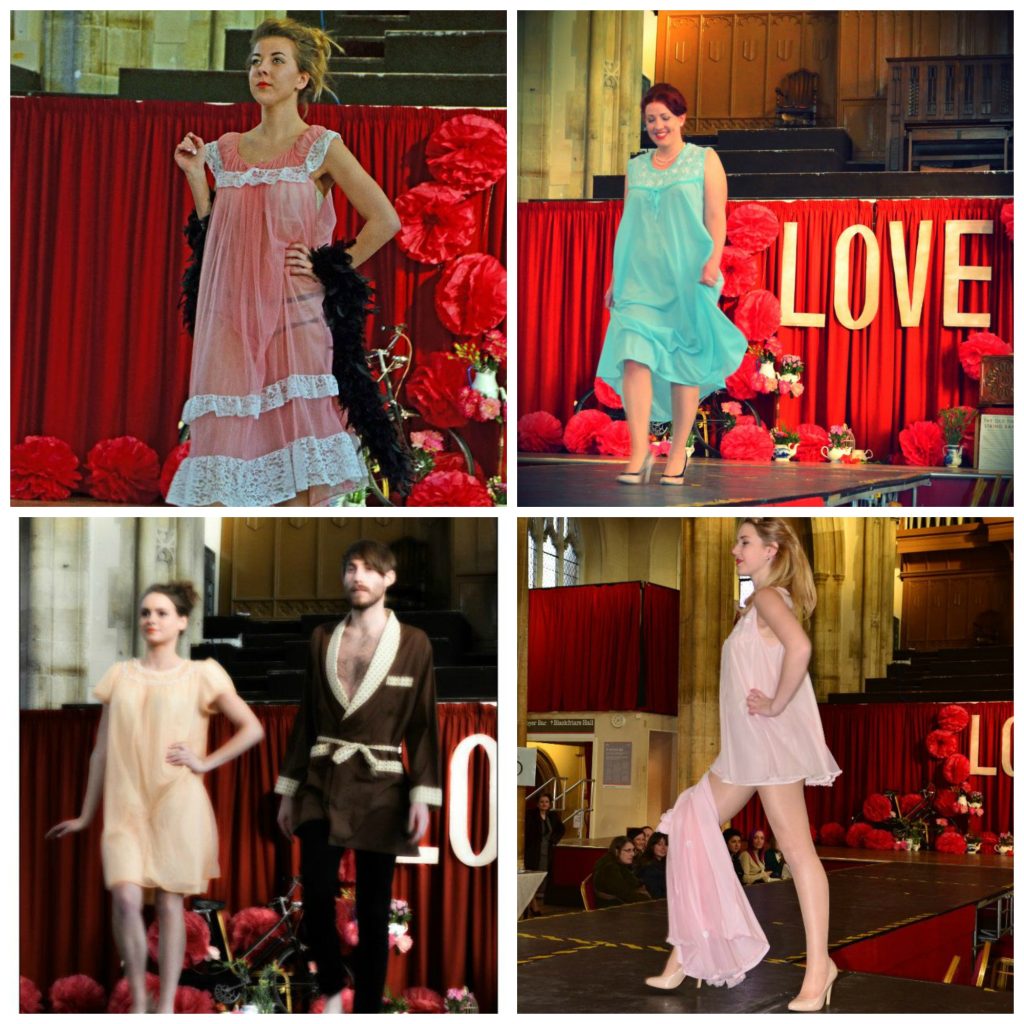 Anyway, for various reasons & other stuff going on, I didn't get to participate in another Most Curious event for a while, but with my switch from the day job to full-on self-employment and the growing success of the vintage nightwear aspect of my business, I was really keen to get back onto the Most Curious Team this year with a dedicated nightwear & lingerie stall.
So, I liaised with the Norwich Most Curious Gal, Gemma, & I was in! These guys are really on the ball publicity-wise which I love, although I was having those age-old fears about whether my stall would stand up against the die-hard wedding traders so I felt the need to up my game presentation wise! With the purchase of a new 'boudoir' screen…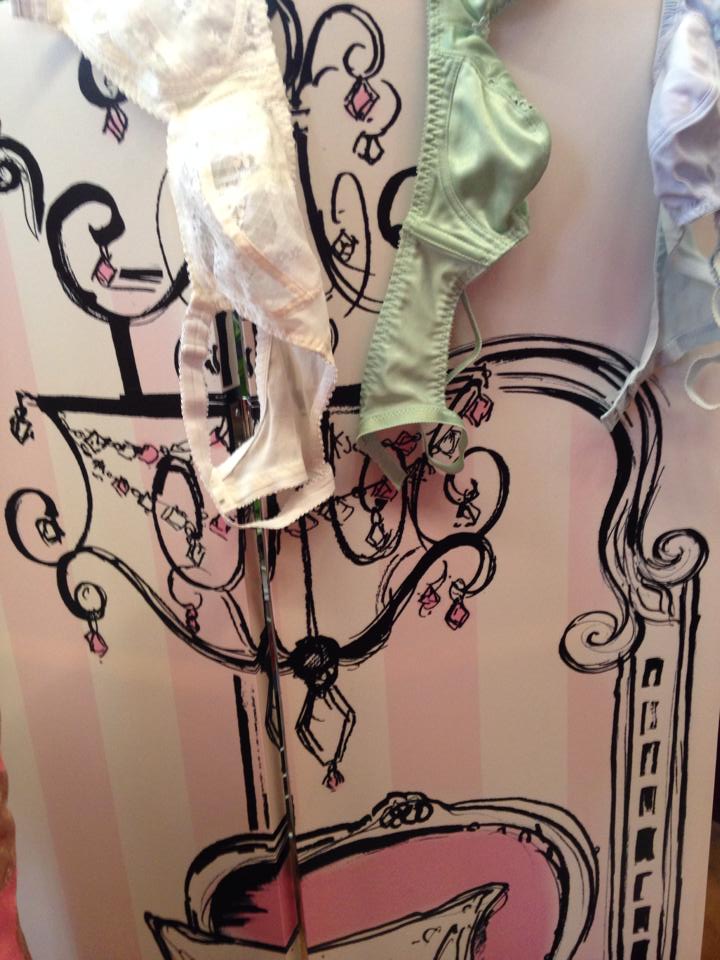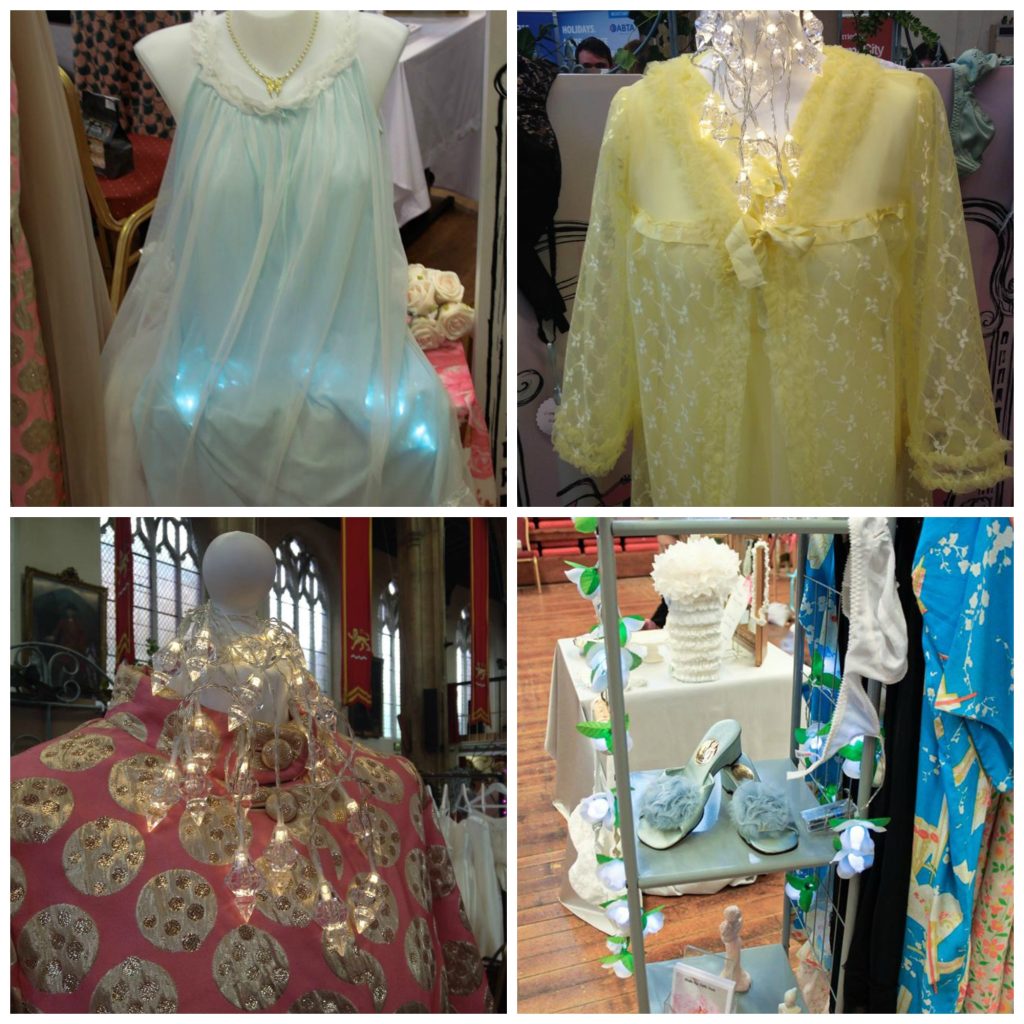 …and some strategically placed fairy lights, as well as a lot of thought, I was pretty pleased with the end result.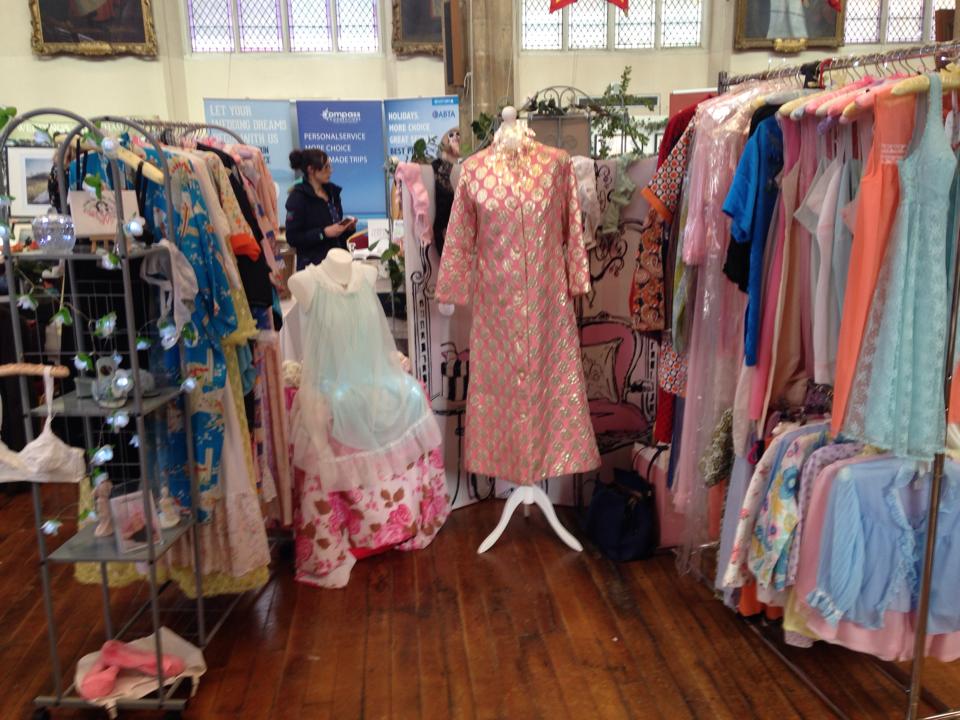 Once the stress of getting up early & worrying that you've forgotten something important is out of the way, I love the atmosphere of set-up time at fairs and there's something even more magical about a wedding fair! I felt really excited as we all industriously set up, relationships between dealers started to form, the sun shone through the stained glass & it all started to take shape…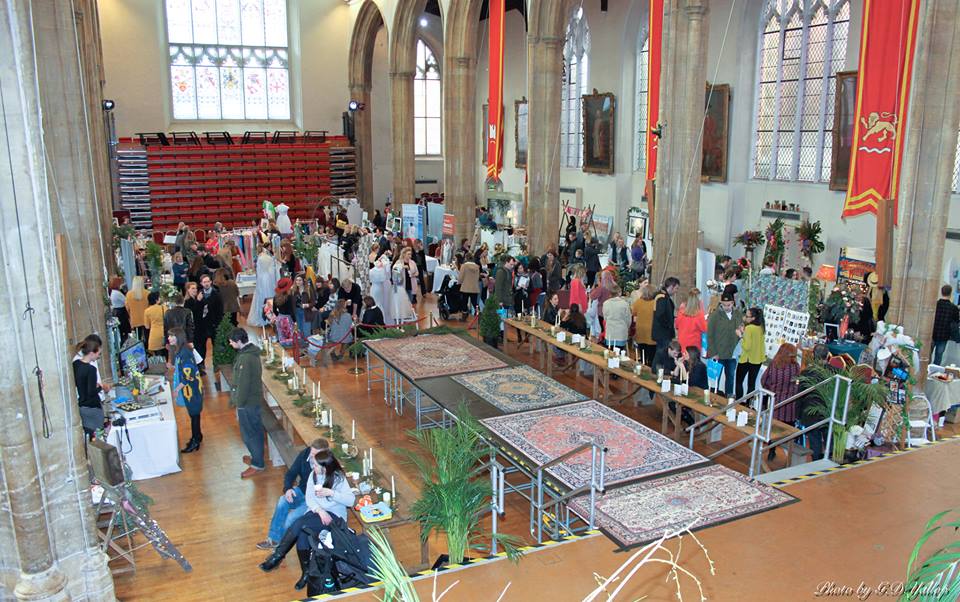 St Andrews Hall in Norwich, a beautiful venue. Image from G. D. Yallop Photographer
I was pleased to see some friendly faces such as Nancy from The River Kitchen…and Flamingo Amy as well as the guys from Milk & Moss on tea & cake duty.
As well as making some new friends in neighbour stall buddies Lou Lou Loves & Mary Juliet.
Wedding Fairs are very different to the vintage events that I'm used to where people come along to browse & buy – it's a lot more about engaging with potential customers who may be getting married sometime in the future, & convincing them that your product is just what they need. Learning lessons from a couple of wedding events I did last year, I set out with my new flyers & mailing list sign-up to do my very best…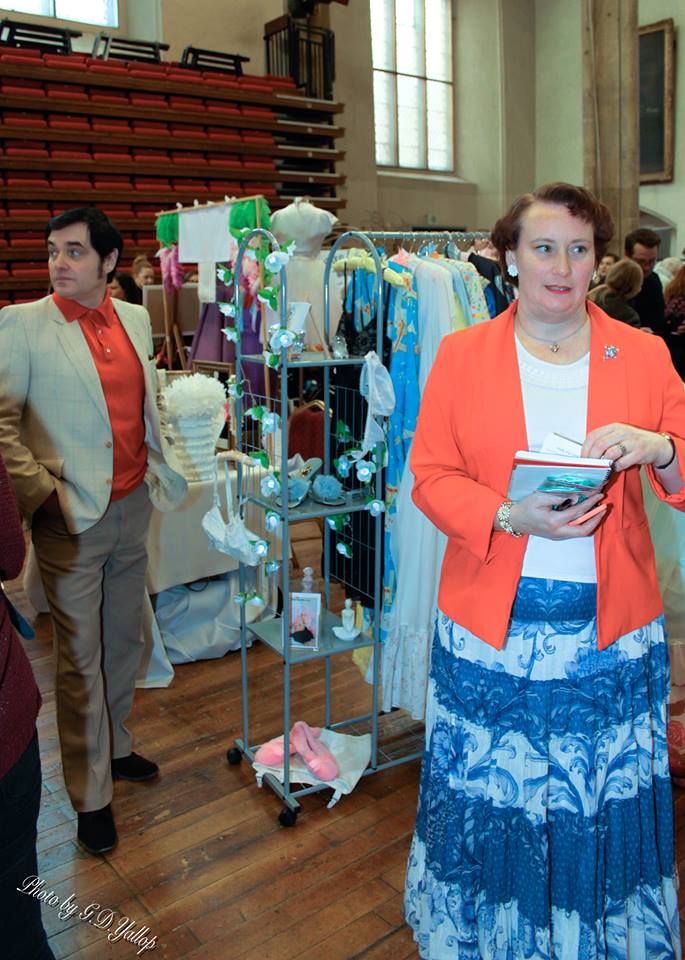 Here's me getting ready to engage…thanks to Gary Yallop for that image! It was tiring as it was a busy day, but good fun & another challenge.
What makes an event worthwhile for me is getting some of my lovely stock out there in front of people, and this event ticked that box right away with fab social media coverage & a fantastic 'Look Book' which featured a beautiful peignoir set that I had just sourced out from California (it had literally arrived a few hours before Gemma & stylist Lola called round to pick a few of my pieces out to photograph – that was a fun evening!)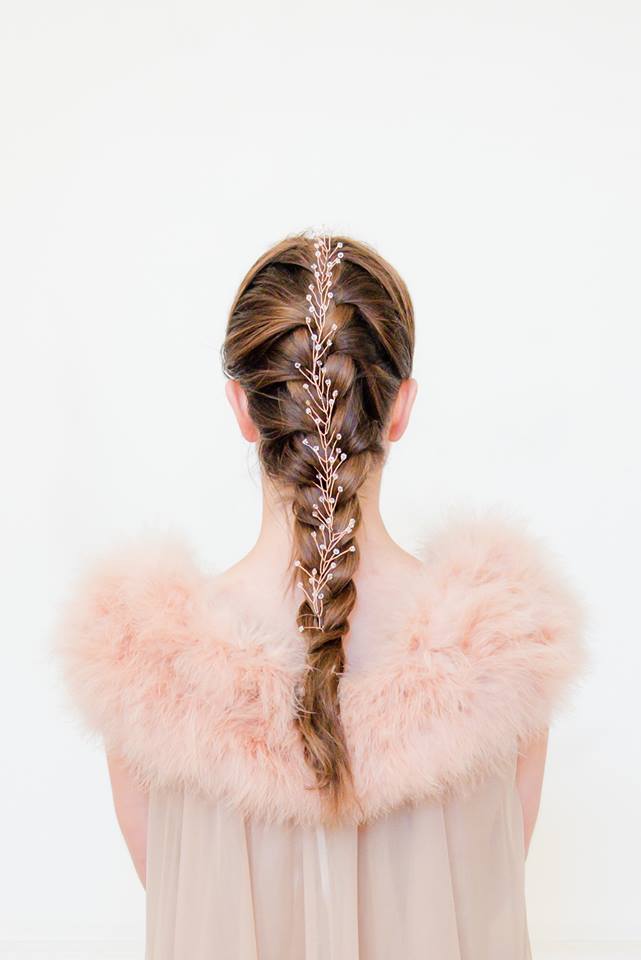 Here is the 'Look Book image from photographer Gemma Lock, and even better, this gorgeous piece could be seen 'in the flesh' during the fashion show too…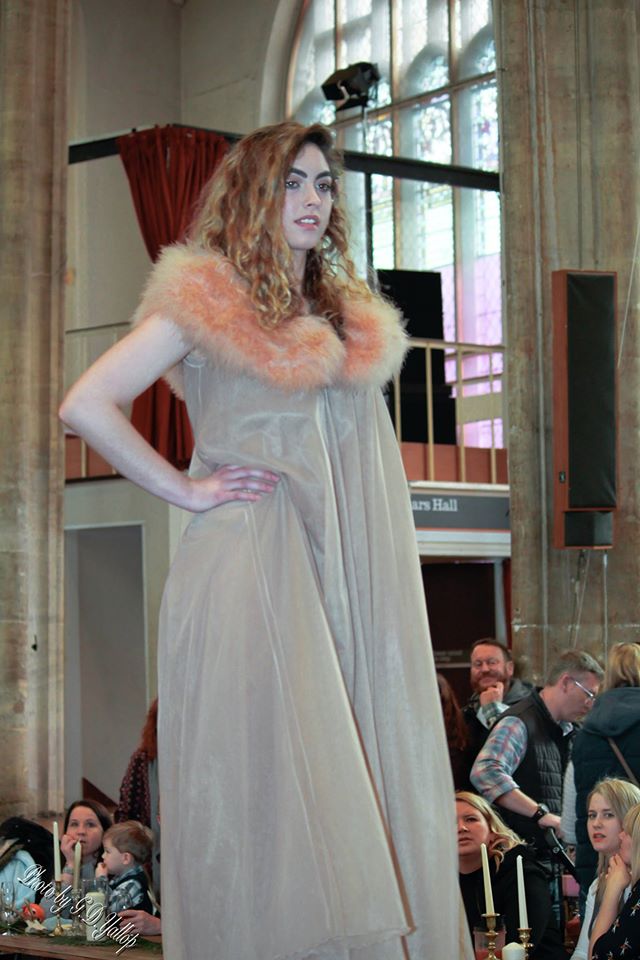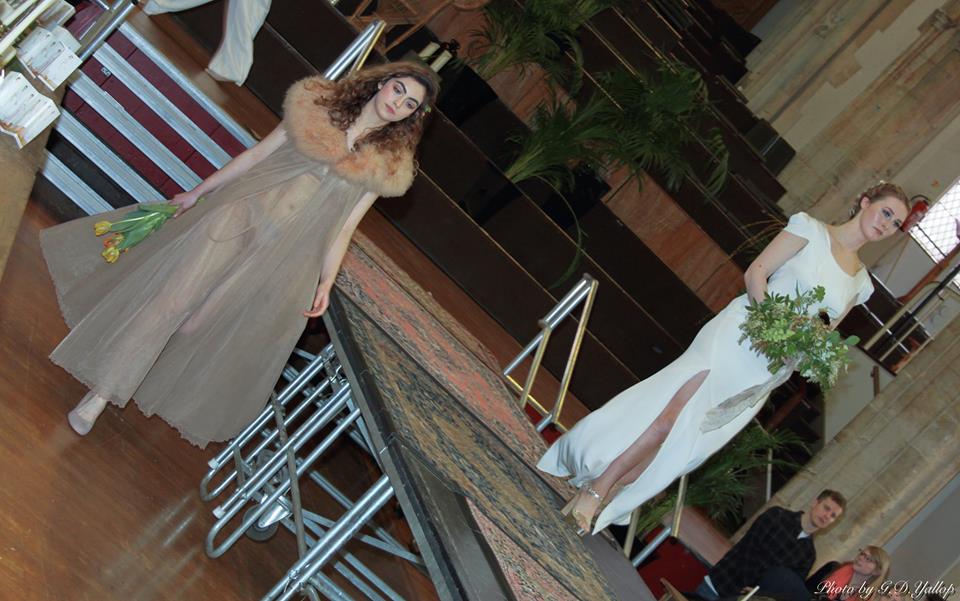 Gary Yallop captured a lot of fabulous images of the fashion show, including the ballet dancers, as well as the event in general so do go check out the 2 albums on his Facebook page.
All in all, a different and successful day where I got to see lots of beautiful things, met some lovely new people, re-discovered the magic of a wedding fair and confirmed to myself that my lovely, lovely vintage nightwear & lingerie does make for a fantastic display!